The euro continues to fall against the dollar and threatens to fall below 0.99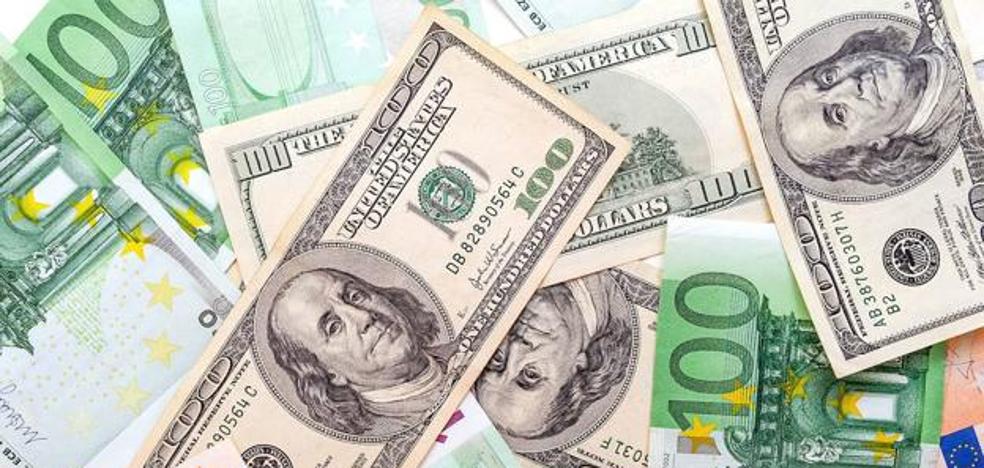 The interest rate differential and the greater impact on the European economy due to the invasion of Ukraine continue to exert downward pressure
After having fallen to the psychological barrier of parity with the dollar, the euro fails to stabilize. Today it has dropped to $0.990, which raises fears that its price will fall to the next hundredth, that of $0.98. And experts advance that the decline may continue. "It is difficult to imagine that the euro is going to be more desirable than the dollar, especially when the Federal Reserve continues to tighten its monetary policy," they highlight on the platform specialized in currency exchange Daily Forex, where they emphasize that not even the bad unemployment data August in the United States - it has risen to 3.7%, two tenths higher than expected and the highest figure since February - have managed to boost the community currency.
The growing difference between the interest rates of the American superpower and those of the Old Continent means that capital is more attracted to the former, while the latter is more affected by the economic consequences of the invasion of Ukraine, which undermines confidence in the euro. Not surprisingly, inflation in the eurozone is already higher than in the United States, and the specter of recession in Europe is becoming more and more evident. It all depends on what happens with the energy crisis, which is not suffered on the other side of the Atlantic Ocean: if Russia's gas cut lasts over time, the reserves will not be enough to contain the exorbitant increase in prices, and the supply It would be in danger if the winter is harsh, which could, in turn, cause the shutdown of the factories that most depend on natural gas for production.
With increasingly dire forecasts, a slowdown in consumption could lead to what is already beginning to emerge: an increase in unemployment. In this scenario, a weak euro is bad news. Above all, because it makes energy imports, raw materials and even maritime freight, which are paid in dollars, even more expensive.
Thus, the current exchange rate becomes a relevant inflationary force. Furthermore, bearing in mind that Europe's exports of energy and raw materials are minimal, the advantages that a low euro has on exports do not compensate for the higher cost of materials and components purchased abroad.
We will have to see if the rise in interest rates that the ECB plans to decree these days can mitigate the weakness of the Euro. In any case, it is unlikely, since the Fed also intends to do something similar at the end of the month, so that the spread will be maintained. In this way, in addition to inflation, citizens will have to face the increase in the cost of credit, which is already beginning to be noticed in mortgages contracted at a variable rate. As the president of the Fed advanced, the situation "will cause pain" to consumers and companies. But more in Europe than in the United States.