The EU reaches an agreement on its recovery plan after the pandemic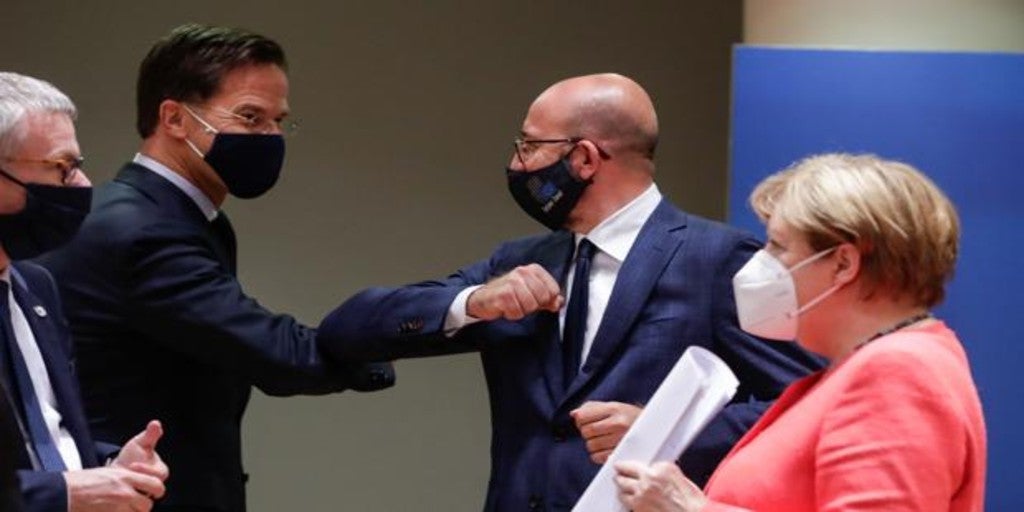 Updated:
save

The heads of state and government of the European Union (EU) reached an agreement Tuesday morning to launch a billion-dollar economic recovery plan after the coronavirus pandemic, after four days of marathon negotiation.
"Agreement", the President of the European Council, Charles Michel, announced on Twitter at 5.31 am on Tuesday, at the end of a summit that began last Friday morning.
Deal!

– Charles Michel (@eucopresident) July 21, 2020
The agreement contemplates the creation of a recovery fund financed with common debt of 750,000 million euros, of which 390,000 million will be disbursed in grants and 360,000 million in loans in order to help the most affected countries. The strategy to exit the recession will also be supported by a budget for the period 2021-2027 of 1,074 billion euros.
"Historic day for Europe!" Celebrated the French President, Emmanuel Macron on Twitter.
Jour historique pour l'Europe!

– Emmanuel Macron (@EmmanuelMacron) July 21, 2020
"We have an agreement and a good agreement … The European Union has never decided to invest in such an ambitious way in the future," said Belgian Prime Minister Sophie Wilmès on the same social network.
To reach the pact it has been necessary to make concessions to the so-called "frugal" countries –Holland, Austria, Denmark and Sweden– to which Finland joined, which have managed to cut the volume of aid, have greater control over it and maintain their discounts on the contribution to the budget. These were the most controversial points in the negotiation, together with the proposal to link the receipt of funds from the budget to respect for the rule of law.
The big countries, Germany, France, Italy and SpainLike most of the Twenty-seven, they wanted at least 400,000 million euros in grants, while the frugal proposed 350,000 million.
Finally, the commitment remains closer to the first figure, but it represents a cut of 110,000 million in direct aid with respect to the 500,000 million euros proposed by the European Commission (plus 250,000 million in credits), which has translated into reductions in the endowment of various community programs supported by the fund.
The agreement also reinforces control over the granting of direct aid to keep the Netherlands happy, which demanded that the countries be able to veto the reform and investment plans of their partners, while the European Comission He proposed that they be pronounced only on a technical level.
On the other hand, they increase the discounts that frugal have in their contribution to the budget for contributing more than they receive.