The EU Lawyer endorses the agreements with the banks on the floor clauses if the client was informed | Economy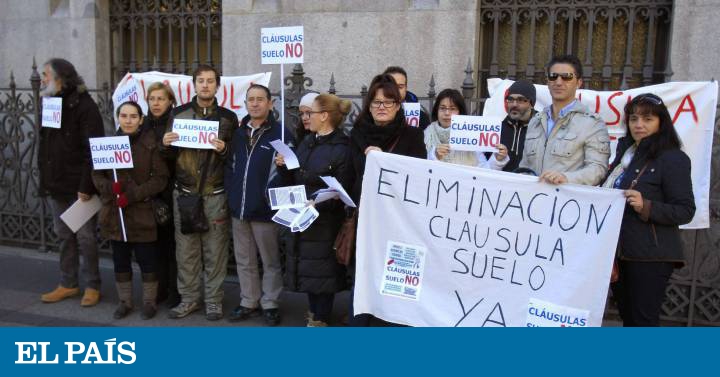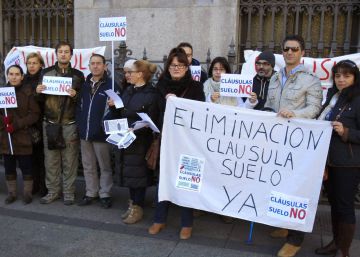 The EU Advocate General has considered that the agreements signed between banks and clients to modify or eliminate the ground clauses of the contracts in exchange for waiving any future legal action and claiming past amounts is legal provided that the consumer understands the economic consequences that imply The lawyer, whose opinion is not binding but is followed 80% of the time by the judges, considers that such agreements before a notary are not contrary to community law provided that the consumer gives his "free and informed consent." Of course, these agreements must be subject to judicial protection and, if they are clauses written in advance, the entities must "provide proof" that they have been negotiated.
The land clause was a contractual stipulation that fixed a land to interest that was applied to the mortgage fee in case the interest rate fell. On May 9, 2013, the Supreme Court declared its abusive nature in case of lack of transparency or clarity, since it benefited the banking entity and harmed the individual, who did not see the drop in rates transferred to his mortgage quota.
The big blow to the bank, however, arrived in December 2016. The CJEU ruled that the banks had to return all the amounts they had overcharged for the ground clause since the beginning of the contract, and not only since the Supreme He made his sentence public. After hearing the ruling of the Luxembourg Court, individuals demanded that amount from the courts.
The Supreme demanded the return of the money to the users. However, it made an exception with the novations signed by both parties before a notary could not be considered abusive, since the client had accepted the modification of the original contract. The courts of first instance number 1 of Teruel and number 7 of Ourense decided to bring that matter to European justice. Until the judge is pronounced, the Supreme Court has decided to suspend all pending appeals on these agreements.
The Advocate General considers that these clauses are legal if the consumer was well informed. Nor does he believe that the resignation of both parties to go to court is contrary to Community law provided that it has been reached in a "transparent" manner, but he does point out that the situation of inferiority in which the consumer finds himself in regard to to the professional Therefore, he asks that these agreements be subject to "judicial control." It is also not always clear the negotiation capacity that the consumer has had, especially if he has signed a type contract of the bank. In that case, the Advocate General maintains that the professional "must provide proof that it has been negotiated," according to the directive.