The EU lawyer endorses the agreements with the banks on land clauses if the client was informed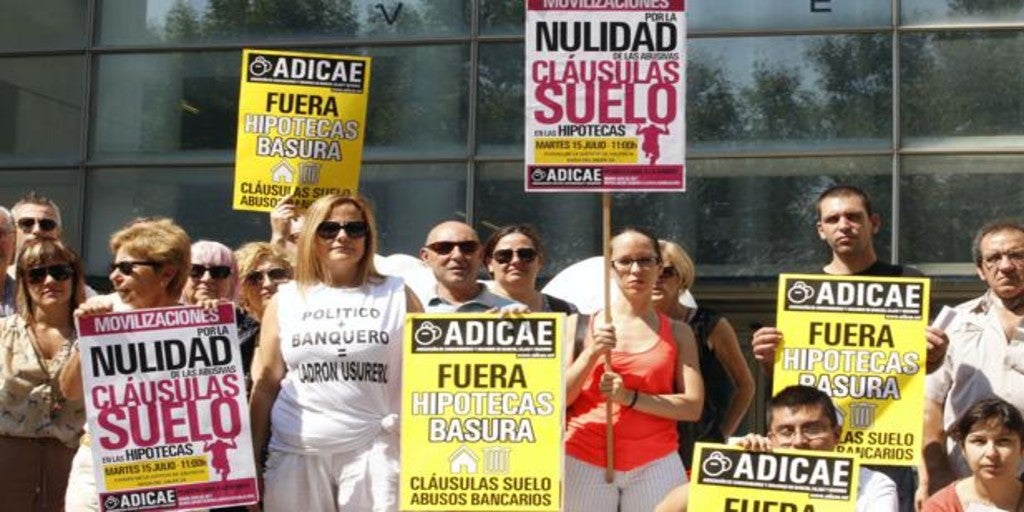 Updated:
save

A general lawyer of the Court of Justice of the European Union (EU) endorsed Thursday the agreements between mortgaged and banks to reduce or eliminate ground clauses in exchange for giving up the judicial process and recovering the excess charged, provided the consumer has freely consented.
The lawyer asks the Court to declare in its future judgment that an agreement between a professional and a consumer to modify an abusive clause, mutually renouncing to exercise actions, can be binding according to European legislation, as long as the consumer has given his consent Free and informed.
The conclusions of the lawyer refer to a litigation between a consumer and Ibercaja by the declaration of nullity of an abusive clause contained in a mortgage loan subrogation contract.
The consumer asked the court of first instance of Teruel to declare void an abusive clause provided in the mortgage loan subrogation contract concluded in 2011 and the refund of amounts unduly received by Ibercaja.
Ibercaja opposed the declaration of nullity of the clause that limited the interest rate downwards, arguing that it had informed the consumer of the existence of the same before the signing of the contract and also when the novation contract was concluded in 2014. Therefore, the entity refused to refund amounts unduly perceived under that clause.
The lawyer considers that in order to determine whether a clause has been negotiated individually, another of the aspects on which the court of Teruel requested clarification, one must examine whether or not the consumer has had the real possibility of influencing its content.
For this purpose, the circumstances of the conclusion of the contract and, in particular, the scope of the dialogue between the parties in relation to the object of said clause should be analyzed.
When it is a type clause written in advance, the professional must provide the proof that this has been negotiatedsays the lawyer.
Finally, it considers abusive a waiver clause to the exercise of judicial actions that has not been subject to an individual negotiation except when it is in a contract that aims to resolve a dispute between the consumer and the professional.
The decisions of a general lawyer are not binding, but the Luxembourg-based Court takes them into account in 80% of cases.
The Spanish Supreme Court suspended last November, until the Court of Justice of the EU is pronounced, to process the resources on agreements or novations that some mortgaged signed with their banks to reduce or eliminate ground clauses in exchange for giving up the judicial route and Recover excess charges.