The EU lawyer believes that the law of early retirement discriminates against those who have worked in other countries | Economy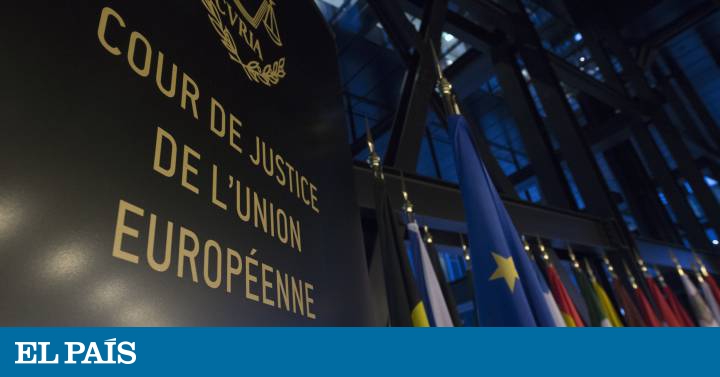 European justice again calls into question the Spanish rules on retirement. This time it is the general counsel of the Court of Justice of the European Union who does it when concluding that one of the requirements that workers are asked to access early retirement discriminates against those who have worked in other EU countries. The conclusions of this body are not binding but usually anticipate the failure of the judges, which do have more significance.
To reach this conclusion, the general counsel, the Irish Gerard Hogan, for a question from the High Court of Justice of Galicia on two workers who had quoted in Germany for several years and had requested early retirement. Both one and the other did not meet one of the requirements of the Spanish standard to access this form of withdrawal: that the benefit to be collected from Social Security must be equal to or greater than the minimum pension corresponding to the circumstances of the beneficiary. This led the Ministry of Labor to deny the applications when they occurred (2015 and 2017) and those affected to initiate the judicial claim.
In the 2011 reform, two forms of early retirement were created: compulsory retirement, which allowed retirement four years before the legal age if the worker had been dismissed in the last years of his working life, and voluntary, which allowed him to last two. But in this last case, the norm added a requirement: who retired before the legal age should be entitled to a contributory pension equal or superior to the minimum that could correspond (when the minimum threshold is not reached, the state puts what lack). For example, in 2019 a retiree under 65 years of age without a partner must be entitled to at least 633.7 euros per month and if he has one and takes care of it he will receive 783.6 euros.
This same requirement is maintained when the retiree has worked for years in a country of the European Union. The two Galician workers who requested early retirement were entitled to benefits below the minimum taking into account only what was quoted in Spain, hence the refusal of Social Security. However, this amount was far exceeded when the benefit from Germany is added.
This is where Attorney Hogan sees discrimination. By taking into account only the amount that Spain has to pay without adding the German part, the rule applies "to the detriment of workers who have exercised their fundamental right to free movement" and clashes with the community regulation that coordinates Social Security systems.

(tagsToTranslate) lawyer (t) ue (t) believe (t) law (t) retirement (t) anticipate (t) discriminate (t) have (t) work (t) country (t) court (t) duty ( t) settle (t) Spanish (t) norm (t) Spanish (t) prejudice (t) two (t) Galician worker (t) quote (t) germany



Source link