The EU gives green light to the arrival of Lagarde to the ECB in November | Economy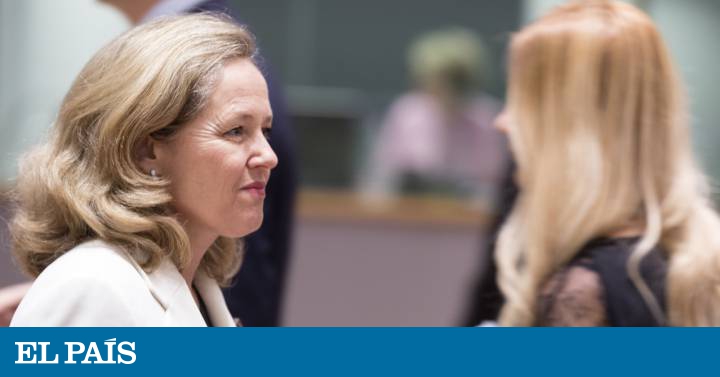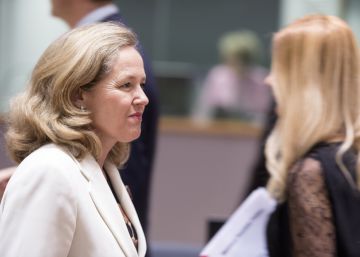 The EU faces key weeks for the renewal of its institutional leadership. And on Tuesday the euro partners launched the renewal of the presidency of the European Central Bank (ECB) to formalize the nomination of Christine Lagarde, who if nothing is twisted will take office on November 1. At the same time, they entrusted the president of the Eurogroup, Mário Centeno, and the Finance Minister of Finland – who holds the rotating presidency of the EU-, Mika Lintilä to coordinate the work to find "a single candidate" of consensus.
The Lagarde's nomination last week as candidate to chair the European Central Bank (ECB) It was part of a package to renew the main high positions in the community. However, your luck will go through different paths. On paper, Lagarde has it easier than the aspirants to head the European Commission, Ursula von der Leyen, or the High Representative, Josep Borrell.
After being endorsed by the 19 euro partners, their appointment must go through the European Parliament and the Governing Council of the ECB, but their opinions are not binding. If nothing goes wrong, Lagarde will be appointed to the European Council next October and will take the reins of the ECB on November 1 for eight non-renewable years.
After formalizing their commitment to Lagarde, the ministers continued with the talks that started in the Eurogroup on Monday so that the IMF leadership remains in European hands, as has been the case since 1946. The Twenty-eight agreed to entrust the head of the Eurogroup, Mário Centeno, the Finnish presidency coordinating the work to find a candidate.
Lintilä explained that these tasks will be guided mainly by three criteria: that is a consensus aspirant, European Union and that is within the rules set by the IMF. One of them establishes that the managing director can not be older than 65 years. That leaves the race for the succession of Lagarde to the current president of the ECB, Mario Draghi, 71 years old.
Despite the names already circulating in Brussels, the ministers refused to talk about possible candidates. Until now, as possible relays to Lagarde are considered the Governor of the Bank of England, Marck Carney, or the former president of the Eurogroup, Jeroen Dijsselbloem.
The Spanish Minister of Economy, Nadia Calviño, insisted that it is "premature" to shuffle names and refused to "contribute" to any "speculation". Calviño declined to discard again for that position, but said: "I am very happy to be a minister and I am working on the government program for the next term."
(tagsToTranslate) ue (t) give (t) light (t) green (t) arrival (t) lagarde (t) bce (t) November (t) boss (t) eurogroup (t) ministr (t) Finnish (t) t) finance (t) coordinate (t) search (t) new (t) candidate (t) fmi



Source link