The EU calculates at 140 billion revenues for limiting the benefits of electricity companies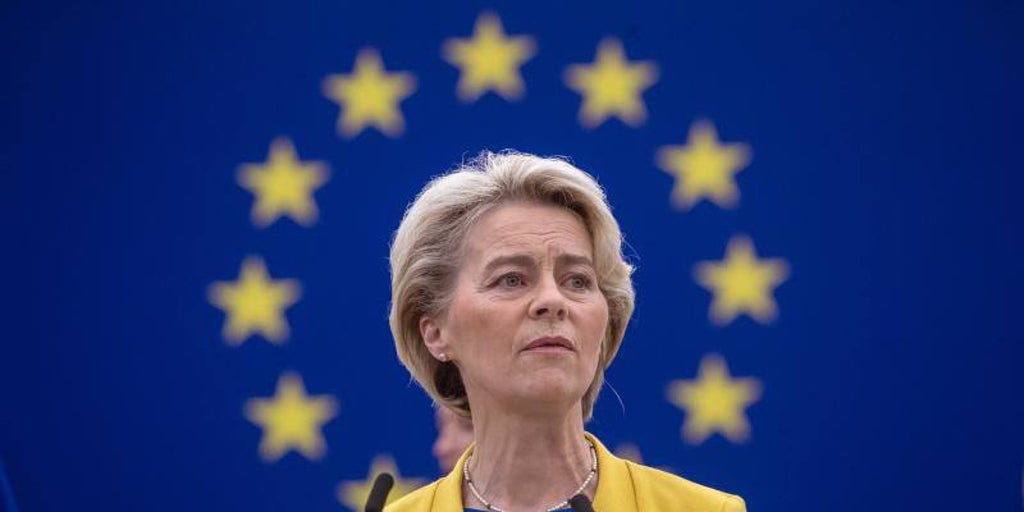 The president of the European Commission, Ursula Von der Leyen, estimated this Wednesday that the measures to limit windfall profits from inframarginal electricity-producing companies, from renewables or nuclear, and the tax on producers from fossil fuels will raise 140,000 million euros in the EU.
"Our proposal will raise more than 140,000 million euros for member states to cushion the blow", Von der Leyen estimated in his speech, adding that "the fossil fuel industry also has a special duty".
In addition, the president of the Community Executive has announced the creation of a European Hydrogen Bank "to guarantee the acquisition" of this fuel, which will mobilize 3,000 million euros of investment.
"We propose a limit on the profits of companies that produce electricity at low cost," said the President of the Community Executive during her State of the Union speech in the European Parliament.
In a further step, the president of the European Commission has clarified that these companies that produce electricity with inframarginal technologies, such as renewables and nuclear, are obtaining benefits "that they had never dreamed of".
In addition, the president of the Community Executive has indicated that "the main oil, gas and coal companies also obtain enormous benefits. So they have to pay a fair share«.
Thus Von der Leyen has indicated that "in these times it is a mistake to obtain record extraordinary profits, benefiting from war and at the expense of consumers", for which he has urged to share this extra income with the most vulnerable.
The measure proposed by Brussels contemplates a limit to the price at which producers from renewable and nuclear power can sell electricity in the wholesale market, in such a way that the resulting economic item will be used to provide support to the most vulnerable households.