The eternal memory of Sara Elena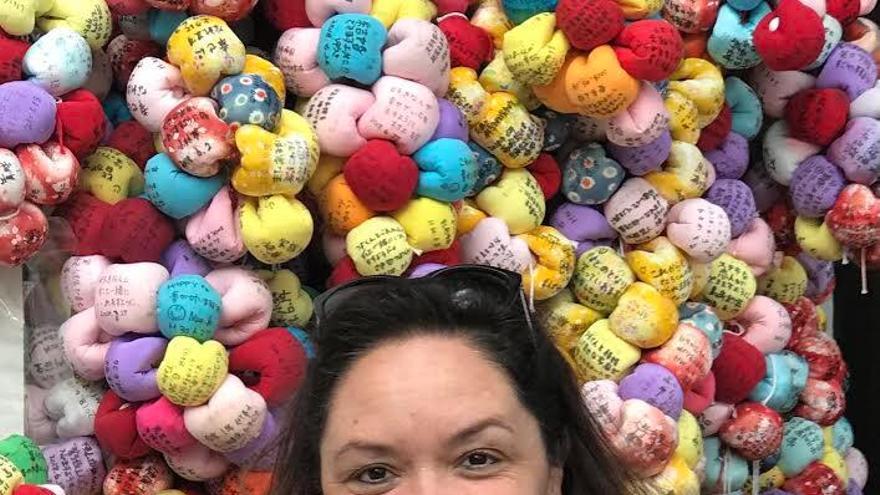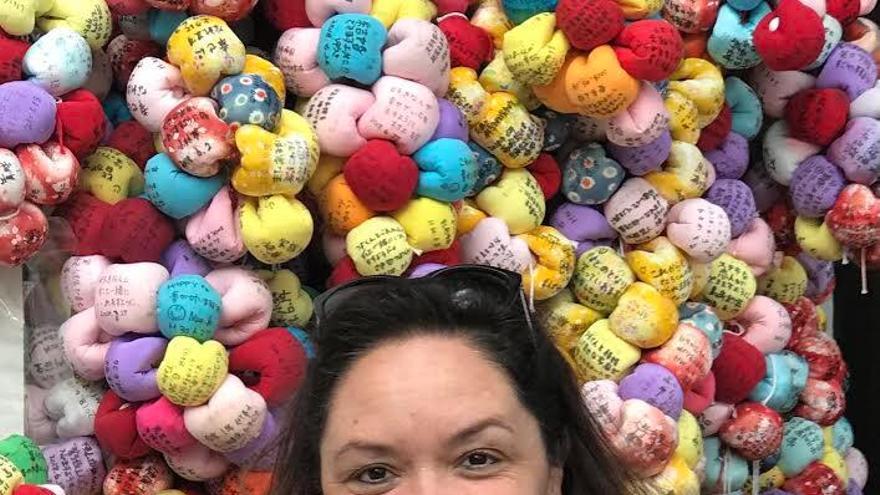 He was born on December 20, 1972 in Las Palmas de Gran Canaria, although he spent most of his life in the South of the island where he enjoyed with his parents, Manuel Martín Rivero and Columba Díez Jorge; and his sister Miriam. Later he would also do it with his nephews Nira and Diego, for whom he felt "real madness." She did not have children, however, "the kids" were always in the center of attention of her professional career.
That's how it was since she became a teacher after finishing English Philology at the University of La Laguna. San Cristóbal was the first stop of his career as a teacher in which he would also pass through Arguineguín. However, it was at Pérez Galdós where he has spent the most time teaching. There it was head of the English department and the great promoter of different European projects that are currently being developed in the center. "She could take eight out of ten projects and she was always looking for a way that could benefit the greatest number of children," says her husband.
Likewise, Martín Díez was exam preparation and it had behind it more than 700 students approved with the help of its guidelines. "Now she had Canarian students who lived in Italy, Germany and New York who had contacted her to get the oppositions and also had called her from a Brussels commission for online education of which she was very knowledgeable ", explains Francisco González. A work that also combined with teacher training that he gave for several years in all the Islands. "She was a hard worker and she loved what she did," says her partner, who also proudly recalls how they met many of Sara Elena's students in different parts of the world.
Surprises
Traveling was precisely one of his great passions. It was also helpful to selflessly help others or organize surprises like the one she gave her husband when she took him to the airport without knowing the destination. "He covered my eyes and when we arrived I saw myself in Montmeló to drive a Formula 1 car, which was my big dream," he recalls. They both went out of their way for each other, and theirs was a "fairy tale" love story that started when they were just 12 years old.
"I met her in Puerto Rico one summer and fell in love with her, but because of things in life, each one of them went their own way, although we were always in contact and saw each other every year for Christmas," says González Martín. It would not be until six years ago when, after separating from their previous partners, they decided to give themselves a chance and start a journey together that has taken them to different countries, but above all, it has led them to happiness.
So it was until last Saturday, when Sara Elena died after a month of battle at the Negrín UMI. "He had not left home for eight months because he was within the population group at risk for obesity. On March 15, we went to get the vaccine and two or three days later he started with a very high fever. When he did not improve, the following Monday they did the test and he tested positive for coronavirus. I also tested positive a day later ", he relates about the odyssey that led Francisco González to call the ambulance on March 26 when he began to observe the complications that his wife had to breathe.
"They intubated her at the hospital. She was very bad for two weeks, but they woke her up when they noticed an improvement ". However, a hemorrhage caused by complications from the virus caused her to have to be sedated again. At the end of last week, after a stable 48 hours, they called Francisco to tell him that they were waking her up again. "But turning her over to heal a sore that had come out of the position she had been in for so long caused her to become unstable and, after five hours of fighting by the doctors to save her life, my wife died." González Martín does not forget the commotion that Sara's death caused in Negrín. "Covid-19 does not understand age", he points out with the integrity that he has tried to maintain these days.
"Because I keep everything I promised her," asserts who does not want his wife to be forgotten, whose funeral will take place on May 4 in Santa Teresita de Jesús, at 7:00 p.m. –The maximum capacity is 100 people–. "It is often said that in this world no one is essential, but I know that they will miss her a lot." For him and for his loved ones, the light of Sara Elena Martín will be eternal.