The essential series of autumn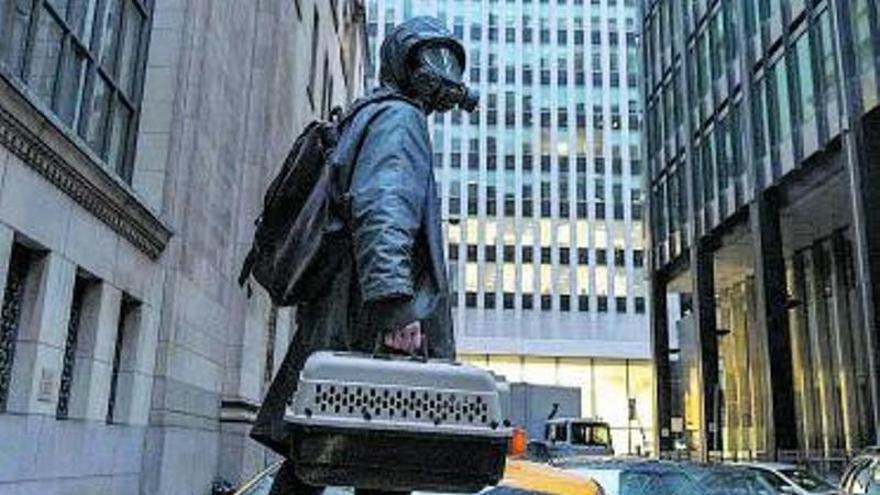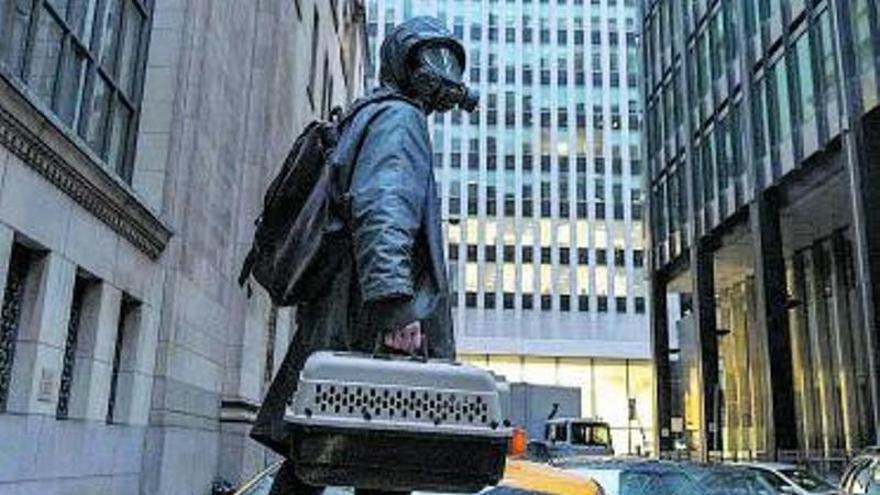 Series drought, what is called drought, there has not been exactly, but the autumn premiere schedule shows a full-blown recovery. There is quantity, quality and variety: science fiction blockbusters, series by renowned filmmakers, intriguing remakes, new installments of adored productions ... Here we offer a score of bets, almost all with a confirmed release date, but they could be double. Or even three times as much: according to the information coming from the Séries Mania festival in Lille (France), in October the landing of HBO Max in Spain could take place, which would add titles such as Made for love, Hacks or the new version / sequel of Gossip girl.
'Foundation'.
The adaptation of the Asimov Foundation saga has also been made to wait. Based on the advances, we are facing a project with Nolan's intellectual ambition and visual power; co-creator David S. Goyer co-wrote his Batman. Mathematician Hari Seldon has the face of Jared Harris (Chernobyl) and his follower Gaal Dornick is now a follower: the promise Lou Llobell.
Apple tv +, September 24
'Midnight Mass'.
As in The Curse of Hill House (not its sequel, Bly Manor), the great horror director Mike Flanagan re-signs all chapters of a series. This time it is not based on any classic ghost story, but on the fictional book that the heroine of her own Hush (Silence) wrote. In an island community, the arrival of a priest coincides with a series of strange phenomena that unleash a renewed religious fervor.
Netflix, September 24
'The Fortune'.
Another named author, Alejandro Amenábar, fully signs his first series with this adaptation of the comic The Black Swan Treasure, by Paco Roca and Guillermo Corral. The diplomat Álex Ventura (Álvaro Mel) becomes, almost unwittingly, the leader of an elite mission that will put his principles to the test: recover the underwater treasure stolen by the adventurer Frank Wild (the great Stanley Tucci).
Movistar, September 30
The paper house (S5, V2) '.
Now the long robbery is coming to an end. We will discover how well-known characters end up and what role the added ones end up playing in the already released volume 1 of this last part: René (Miguel Ángel Silvestre), love of the life of Tokyo when he still did not call himself Tokyo; Rafael (Patrick Criado), the tall son of Berlin, and Commander Sagasta (José Manuel Seda).
Netflix, December 3
'The frozen blood'.
Any resemblance between the great Andrew Haigh's previous series, The Warm Looking, and this gritty and icy Arctic survival drama is purely coincidental. Adapted from the wild (and savagely good) book by Ian McGuire, it tells the odyssey of a young surgeon (Jack O'Connell) who collides with a bloodthirsty harpooner (Colin Farrell) during a whaling expedition.
Movistar +, October
'Cowboy Bebop'
It is normal to feel some skepticism about an American adaptation in a real image of an iconoclast Japanese anime, but this one has points in its favor: the protagonism of the charismatic John Cho, the return of the composer Yoko Kanno or the fact that its creators listened to the opinions from the director of the original, Shinichirō Watanabe, here a consultant.
Netflix, November 19
'The shrink next door'.
One of Succession's screenwriters, Georgia Pritchett, has transformed an award-winning true crime podcast into a promising black comedy. Paul Rudd plays a celebrity psychiatrist; Will Ferrell, to a patient in whose life he unjustifiably gets into the unspeakable. There will be no lack of manipulation, power struggles and delirium in the recipe
Apple tv +, November 12
'Dr. Death '.
After Homecoming or Dirty John, another podcast becomes a series: Dr. Death tells the true story of Dr. Christopher Duntsch (disturbing Joshua Jackson), a neurosurgeon who paralyzed and killed some of his patients. Also in the cast are Alec Baldwin, Christian Slater and the former child prodigy Anna Sophia Robb, at the age of 27 at last in the role of a professional woman.
Starzplay, September 12
'Secrets of a marriage'.
Some still blame Ingmar Bergman and his famous miniseries for the rise in divorce rates in Europe in the early 1970s. Will this remake with Jessica Chastain and Oscar Isaac have similar effects? At the controls, Hagai Levi, creator of the original version of In therapy and co-creator of The affair, that is to say, a man quite expert in the auscultation of the soul and conjugal battles.
HBO, September 13
'Vigil: nuclear conspiracy'.
In this conspiracy thriller from the producers of Line of duty, Commissioner Amy Silva (Suranne Jones, from Doctor Foster) arrives at the nuclear submarine HMS Vigil to investigate the death of a crew member and runs into pitfalls such as secrecy or hierarchies. The stellar casting also includes Martin Compston (Line of duty's Steve Arnott), Rose Leslie (Game of Thrones) and Shaun Evans (Endeavor).
Movistar +, September 13
'Sex education (T3)'.
After overcoming pandemic pitfalls, the series that, surely, has done the most in recent years for the sexual (and sentimental) education of our young people is finally back. The already known (and loved) cast are joined by Jemima Kirke, former Girls' Jessa, or the musician Dua Saleh as a student of non-binary gender.
Netflix, September 17
'Jaguar' .
An important national bet by Netflix, this historical action series follows the (fictional) trail of Isabel Garrido (Blanca Suárez), a young Spanish woman who, after surviving the horrors of Mauthausen, decides to heal her wounds by joining a secret group, the Jaguar of the title, dedicated to the hunt for Nazis established in Spain. Co-directs Carlos Sedes (Disappeared, Fariña).
Netflix, September 22
'Star Wars: Visions'.
In this collection of nine shorts, Lucasfilm sets seven anime studios free to play with the galactic canon more or less at will. Among the invited companies, Science SARU (Devilman cry baby), Production IG (Ghost in the Shell, Patlabor 2: The movie) or Studio Color (Cat love), which is marked by the rock opera Tattooine rhapsody.
Disney +, September 22
'The assistant'.
Margaret Qualley (The Leftovers, Tarantino's Manson Girl) and her mother, Andie MacDowell, finally share a screen in this adaptation of Stephanie Land's hit memoir. In them she recounted how, after emerging from an abusive relationship, she raised her daughter alone by cleaning houses and surviving a system designed to exploit the poor.
Netflix, October 1
'Succession (T3)'.
Kindness is all well and good, but let's not kid ourselves: we can't wait for the Roys to come back to delight us with their infinite capacity for destruction. Two long years after its shocking season two finale, we'll know if Patriarch Logan (Brian Cox) accepts the assault from his son Kendall (Jeremy Strong) or pulls out the (boar's) hooves.
HBO, October
'Hawkeye'.
Marvel's fifth series on Disney + gives stardom to the archer played by Jeremy Renner, dedicated here to train his future replacement, the young Kate Bishop (Hailee Steinfeld). The main inspiration at a thematic and visual level seems to be the great series of comics about Ojo de Halcón that Matt Fraction and the Valencian cartoonist David Aja marked between 2012 and 2015.
Disney +, November 24
'The Beatles: Get back'.
It was going to be a movie, but, of course, Peter Jackson is a filmmaker who does not know about short films, and it has ended up being a three-part miniseries, each lasting about two hours. Researching material shot by Michael Lindsay-Hogg for the documentary Let it be and, in part, never seen before, Jackson shows that the recording of the last Beatles album was happier than it is believed.
Disney +, November 25
'The book of Boba Fett'.
The existence of this Book of Boba Fett does not mean the end of The mandalorian, that is, most likely Grogu has not yet left our lives (global sigh of relief). We are talking about a spin-off about the famous bounty hunter that will take place in the same timeline as the parent series.
Disney +, December
'Stories to not sleep'.
Four important directors of the last Spanish cinema (Rodrigo Cortés, Rodrigo Sorogoyen, Paco Plaza and Paula Ortiz) remake to their liking many other Stories not to sleep originally concocted by Chico Ibáñez Serrador for the almighty TVE of the 1960s. Good and intriguing idea Why is our industry not abundant in anthological series, which can be a narrative laboratory and a pool of new directors? Let's follow this path.
Prime video, undated