The equine virus detected in Valencia is already in six autonomies and eight countries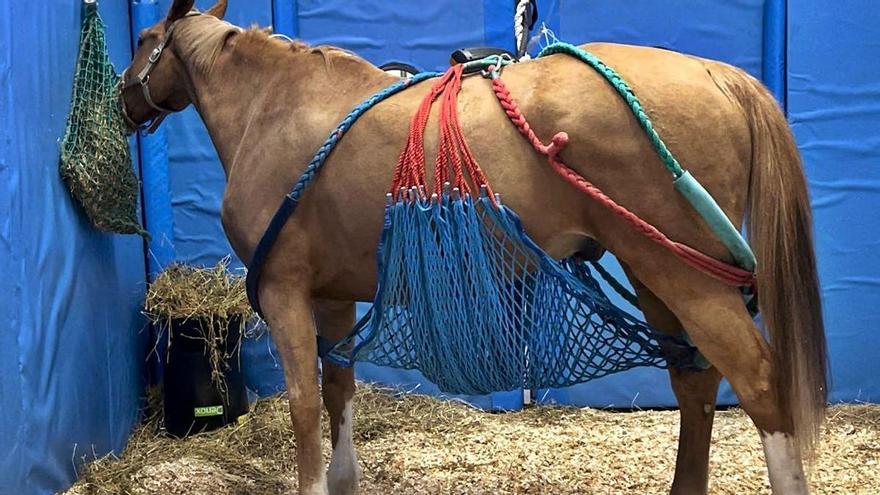 The equine rhinopneumonia outbreak (Equine herpesvirus type 1) detected on February 22 in Valencia is now spread over eight countries. If on Friday there were six, with Spain, Belgium, Sweden, Germany, France and Qatar, since yesterday Italy and Switzerland have joined. At the end of this edition, there were ten dead horses according to data from the International Equestrian Federation (FEI). Although the United States announced a case of EHV-1, the truth is that it is not related to the outbreak that affects part of Europe.
Sources of the Generalitat Valenciana assured yesterday that the virus is remitting in Valencian territoryor. The daily report carried out by the FEI points in another direction outside the Spanish borders. The truth is that the Ministry of Agriculture, Rural Development, Climate Emergency and Ecological Transition states that there are currently twelve confirmed farms in six autonomous communities. Of the seven animals that died in Spain, five have been in Valencia and two in Barcelona. The other two remaining, in Germany.
"Higher numbers are cited in social networks, but the official and confirmed figures are nine deaths of equines to date," says the highest international body in its daily update of the infection. The FEI has been working in this time with leading epidemiologists, including EHV specialists, Professor Ann Cullinane, Dr. Richard Newton, and Dr. Gittan Gröndahl.
"This strain of EHV-1 is particularly aggressive and has already caused equine deaths and a large number of serious clinical cases," they point out from the international federation. "The science provided by epidemiologists is clear: stopping the competition for four weeks is the only way to prevent the spread of this terrible disease, "he says.
Mireia Mollà, Minister of Agriculture, Rural Development, Climate Emergency and Ecological Transition, plans to give details today of the evolution of the outbreak. It will do so accompanied by the regional secretary for Agriculture and Rural Development, Roger Llanes, as well as those responsible for the technical services of the regional administration to expose the measures taken two weeks ago to stop the spread of the virus.
Neither fairs, nor concentrations
As will be recalled, the mobility of equine cattle is suspended "sine die" throughout the Valencian territory after a resolution published last Friday by the department of Mollà. Fairs, concentrations or contests are not allowed to prevent the contagion from increasing. The transfer of animals may only be authorized with the transfer health certificate issued by the official veterinary service, thus suspending the use of the equine movement card and the Identification Document.
In the area of ​​the Valencian Community, only equine movements that come from non-immobilized farms and that are covered by the certificate will be allowed.