The entrepreneurial spirit is also learned and shaped in the classroom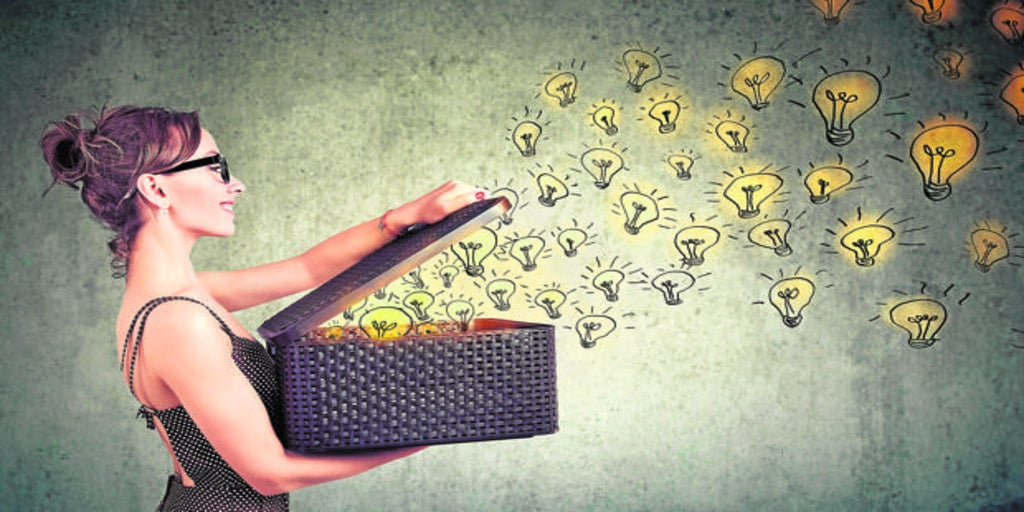 BETHLEHEM RODRIGOABC Updated: 02/28/2022 22:24h
Keep
Related news
BETHLEHEM RODRIGO
To speak of entrepreneurship in our country today is to speak of a mature, consolidated and resilient ecosystem with more and more startups in phases of greater development. The map of entrepreneurship in Spain presented at the last edition of the South Summit revealed that
Spanish startups are over 2.7 years old and most entrepreneurs are recurrent. Having managed to make this leap is due in part to the work that is being done from different universities and training centers to promote entrepreneurship in young people, even in Secondary School.
Can you learn to undertake? "Entrepreneurship is the best way to learn when you're at university, it's a learning vehicle," begins by highlighting Ibai Martínez, co-founder and general manager of Teamlabs, a school where the official degree in Entrepreneurial Leadership and Innovation is taught (Leinn ), together with the University of Mondragón.
"When creating a company you face the problems of society, you look for solutions that add value, you generate invoices, you contract, you pay taxes... Entrepreneurship is an excuse to develop skills that are in demand in society," Martínez clarifies. He believes that when we talk about an entrepreneur we still have the image of a successful man, with charismatic leadership, which is far from reality. "Entrepreneurship is not for everyone, but among the conditions to be one is that of having discipline and the ability to work because it is an intense and hard process," says the person in charge. The ability to relate to others, even if they are introverted people, is another point to take into account because "entrepreneurship is a team sport, you get together with people with different visions and you must go with that mentality for the process to work" , highlights.
Entrepreneurship is an intense, hard and absorbing process in which you come together with different visions
In the Leinn degree, of the more than 600 graduates, 97% are currently working, of which 35% start their own startups (entrepreneurs) and the remaining 62% join corporations that see value in their professional profile (intrapreneurs). ). "We have a philosophy that each year is an update of the previous one," highlights the co-founder of the school. "Since we started, many things have changed, there are new trends in entrepreneurship. It is a university profile, still with more men, but a great job has been done to balance it and there are more and more women, and very good ones, with many awards».
Responsibly
Sustainability, entrepreneurship and innovation are the three pillars of CMI Business School. «Everyone is worth to undertake, you have to educate yourself and have the knowledge to do it. Although not everyone wants to do it because it is a very intense process", explains Rafael García Martín, founding president of this business school, the first specialized in CSR. "What we do precisely is help people grow, remove limits, we empower a lot by working psychology," admits García. "Anyone can be a successful entrepreneur because entrepreneurship is already a success in itself, an absorbing process in which you must manage your time and find a balance between personal and professional life," he adds.
At CMI, they are committed to responsible entrepreneurship and they assure that the paradigm of entrepreneurship has totally changed. «Before, they looked for the business that gave the most money and now it is different, people know that setting up a company has a very great responsibility». People are aware of the problems that have been emerging in society, such as high levels of pollution and "now there is a boom in social enterprises to solve those problems or at least not create new ones." Companies that seek a triple benefit (economic, social and environmental) and whoever undertakes knows that "betting on it implies being more competitive because it makes a difference".
'Learning to be an entrepreneur' also helps develop essential skills in the labor market
With its permanent difficulties and challenges, entrepreneurship makes its way from the classroom. An example is that of Marta Maneja (Barcelona, ​​23 years old). She began to undertake in Baccalaureate and when choosing a career she was clear that she wanted to do the Leinn degree in Teamlabs. This young woman recognizes that "undertaking is a challenge, it is not easy", but in some training centers you can find an ecosystem and interactions where this business leap forward is favored. In Teamlabs, Maneja found "an ecosystem where everything is entrepreneurship, you have mentors and it becomes more bearable."
Practical application
It was in her third year, during her stay in India with the school, that the project, Gloop, was born, in which she is still immersed together with her partner Hernán Hernández. It was there that they both discovered the idea of ​​edible cutlery and, from that day on, they have been working on its development in Spain. It is estimated that each person consumes around 110 straws a year in Spain and that these take more than 500 years to degrade. "We wanted some sustainable solution to plastic and it came up in India, when we came back we validated the idea and we started selling in the summer of last year."
Last year they were incorporated into the Lanzadera business incubator and accelerator. "We are applying everything we have learned and much more. At the moment we sell in stores and later we hope to reach the final consumer," says the young Catalan.
At the moment, Gloop products are manufactured in Europe, although they are working so that it can be in Spain. They are made from rice flour, apple fiber and vegetable oil. Their spoons, called mini gloops, with an oatmeal or chocolate flavor, are already found in some ice cream parlors and from March the straws, the gloojitas, with a mint or lemon flavor, will arrive. Some renewed straws with more adjusted prices. Their products are, in addition to food, vegan.
The ban on single-use plastic by the European Union and the commitment of customers to more sustainable products is helping the company to grow. Among its plans for this current year is to replace more than a million plastic spoons with edible ones.
need and experience
The GEM 20-21 report, which already includes the impact of Covid on Spanish entrepreneurship, debunks some myths about our startup ecosystem. To begin with, it considerably lowers the weight that had always been given to youth in the launch of this type of emerging company. In fact, the average age of the Spanish entrepreneur in 2020 was 42 years old. The age group between 35 and 44 years old accounted for 30.5% of the total. And the one between 45 and 54 years old, 35.5%. Meanwhile, the group of entrepreneurs between 18 and 24 years old represented only 2.17% of the total. And another belief dismantled in the report is that of the motivation to launch a new project. The desire to create something of their own to improve professionally, which had clearly gained weight over the years, is once again giving way to pure necessity. Earning a living because work is scarce is now the driving reason for 72% of respondents.
View commentsTopics



Source link