The English Avalanche | sports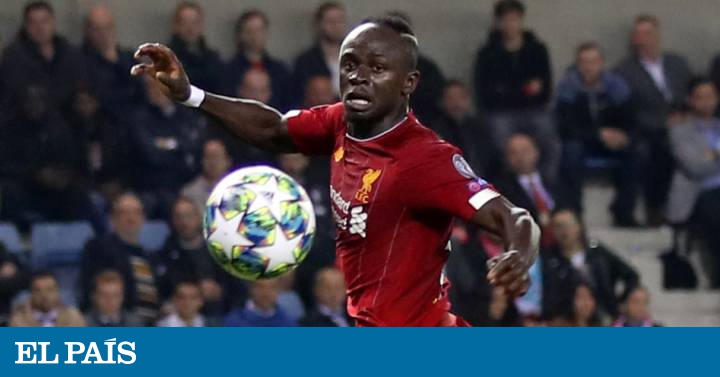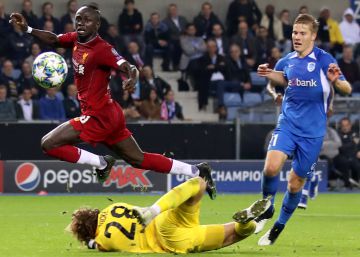 "Our identity is intensity." Pep Lijnders, the Dutch assistant of Jürgen Klopp, kicked off at the previous press conference of the fast-paced Liverpool-Arsenal last week belonging to the Carabao Cup (League Cup) that ended 5-5 and had to be resolved in the penalty shootout (5-4 for reds). The duel was a constant round trip, with two teams thrown without truce to the vertiginous transitions, to the beating in the areas, with hardly any paperwork or dance of circulations in the middle of the field. Full-blown football that in the last edition of the Champions League provided two English finalists, Liverpool and Tottenham, a third semifinalist, the Manchester City of Pep Guardiola, and a European League final between Chelsea and Arsenal.
That round-trip game was always rooted in English football from the long balls, the centers to the area from the sides and a greater permissiveness in the contact game; but in recent years, after the landing of Klopp, Guardiola and Mauricio Pochettino, mainly, has provided a sophistication to the defense-attack transitions that has opened the debate about whether the evolution of the game is running in that direction. If the style of touch and more leisurely with which Spanish football was erected in the great dominator is no longer as effective against that way of playing that propitiates a meteoric and incessant exchange of blows. A paradigm that also began to be stretched in Bundesliga teams with the Dortmund of Klopp himself, and that have followed Bayer Leverkusen, Hoffenheim, Leipzig and Eintracht in Frankfurt, which on Saturday rolled up Bayern Munich (5-1 ). A style that Valverde's Barcelona suffered last year at Anfield (4-0).
"Klopp conveys his idea in each training. His message is mentality, heart and legs to develop that game in which there is no truce. The goalkeepers themselves ask us to never stop the game, that as soon as we have the ball we give it as quickly as possible and in the best conditions to the partner who is unmarked, "explains the goal says Adrian San Miguel, who since this summer is at the orders of the German technician.
In two recent interviews with this newspaper, Rodrigo Hernández and French coach Claude Puel hinted at the change of model. "Football is no longer played like eight years ago. Guardiola told me to forget how he played his Barcelona, ​​that the interiors, Silva, Bernardo Silva or De Bruyne, were going to play 20 meters away from me and that I had to drive the ball more, "admitted the City midfielder . "All that are imposed are technically quality equipment, but among the technical teams win those capable of making constant pressure, of repeating the races, of playing fast, of making transitions at full speed. This does not mean you need athletes or tall people. What has changed is the way of training. With more intensity, more speed, more focused on transitions and defense in the rival field, "Puel analyzed.
Guardiola's training is largely aimed at the start of the game, where and with which player the team will leave with the ball played depending on the opponent. His greatest irritations in daily work occur when the ball rate is lower than he intended. "In England the dynamics are very different from that of Spain. A match can be tied at zero in the 60th minute and suddenly the transitions go crazy, with a tremendous round trip. I lived it in an Arsenal-Bournemouth. In the 70th minute we lost 3-0 and ended up drawing with a goal of mine. In Spain that is difficult to happen because tactically teams work harder and the game is more leisurely, "says Lucas Pérez, today in Alavés, and who went through the London team.
"When Spanish teams play against English or Germans, they find that they don't have so much habit of facing that aggressiveness in high blood pressure. LaLiga rivals who pose danger through transitions do so while being folded, with the team very close and back, without being active on the ball, while in the Champions League we have seen games in which for example Barça suffers when they press so high on the ball and minimize the time for their players to think. Recently the Barcelona positional football model was the benchmark. Today we see more vertical teams, "says Pako Ayestarán, a connoisseur of the evolution that English football has experienced through the years in which he worked with Rafa Benítez in Liverpool. The world champion France in 2018 was also a selection of physical midfielders and vertical transitions led by Griezmann and Mbappé.
Create spaces
"Everything you earn is imitated, although copies are usually bad. Liverpool have an idea and play well. It has players that are very fast up, and flyers that are not very talented, but that attack and defend. It's hard to put up with them at that rate, "says former coach Angel Cappa. That also points to a discrepant and purist reflection: "Football is not fast, not slow, neither direct, nor vertical, nor horizontal, it is what each play demands, it is a mixture of everything. If a team is waiting for you back, you can't be direct, or so fast. It is not a question of fashions, less and less is understood what the game is, so it surprises and they take it as if it were an alien when Xavi Hernández talks about generating superiorities or creating spaces through touch. More and more coaches say that the only important thing is to win. Once, talking with Cruyff, I asked him: Why don't you answer what is playing well? 'Because you have to know about football, the rest is easy, fight, fight …', he replied. Guardiola Barcelona for me is the last team that taught how to play well, but it all depends on the players you have, whether you have Pogba or Busquets. "
In the debate about this change of model, some analysts also announce what they call "the end of routers ". Players like Isco or Ceballos that play nice, but slow down transitions. "To play in Liverpool you have to be very fast, like Van Dijk," Ayestarán continues. "Also for the slow strikers it is a game that puts them in question, but in the center of the field it does not seem like such a great threat, because there are soccer players that we can call slow at a motor or gestural level, but they are very fast in the shot of decisions and supplement it with that. It happens with Busquets, something that Mendilibar highlighted after facing them. The Eibar is a more than aggressive team, and it turns out that the first two balls that Busquets touched managed to break lines and that generated some fear of squeezing him, "adds the Liverpool technician. "Isco and Ceballos are very good players, but if Iniesta and Xavi had a hard time imposing themselves and they were supercracks,These are not so hard for them. What they need is trust, "concludes Cappa.
You can follow EL PAÍS Sports in Facebook, Twitter or subscribe here to the Newsletter.