The endless legal doubts about electric scooters: is it a crime to drive them without a license? Do you need insurance? | My rights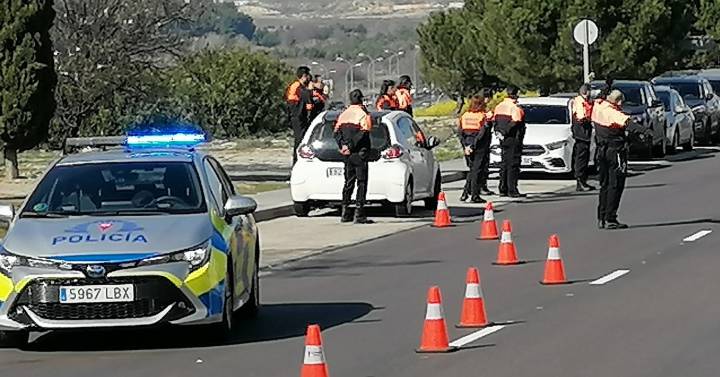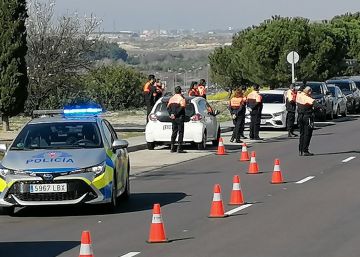 He boom of electric scooters as a means of urban transport is generating some problems of coexistence. Accidents caused by these vehicles have tripled in large cities like Barcelona. But, although it is true that most municipalities have rushed to approve a regulation that regulates its use within the municipality, there are still important and numerous legal doubts about the requirements that their drivers must meet. Depending on the characteristics of the scooter, they can face large administrative fines and even prison sentences.
The main problem is that there is no state regulation that clarifies when they must have a driving license or card and mandatory civil liability insurance. This situation generates a lot of uncertainty and contradictory decisions in the courts. In a march sentence, the Provincial Court of Murcia acquitted the driver of a scooter, Citycoco brand, of a crime of driving without a license (without points) for the "existence of doubts about the consideration of the vehicle driven as a moped". However, in September, a Vigo Contentious-Administrative court confirmed a fine of 601 euros to the driver of a scooter of the same model for lacking insurance. The plaintiff was reported by the local police when he was driving around with the device. In his sentence, the judge argued that it was a vehicle "at least of the category of moped, which, as such, requires the contracting of compulsory insurance."
When are insurance and driving with a license mandatory?
In principle, simplifying it a lot, insurance and driving license is mandatory for those scooters that reach a speed greater than 25 km / h. This follows from the European regulation on the approval of two or three-wheeled vehicles and quadricycles (Regulation 168/2013). According to the interpretation given by the General Directorate of Traffic (DGT) in an Instruction of December 2019, scooters with a speed greater than 25 km / h are assimilated to a moped and, therefore, must circulate with civil liability insurance. Another characteristic that, according to the instruction, makes one of these vehicles a moped is that they have a saddle at a minimum height of 54 cm
On the other hand, there is no obligation for scooters of less than 6 km / h, considered toys, and neither for those that exceed this speed, but do not reach 25 km / h, treated as personal mobility vehicles (VPM).
The problem is that it is an instruction that has not yet been incorporated into the General Traffic Regulations, whose reform is in the project phase. This situation, on the other hand, does not exempt the drivers of these vehicles from complying with these requirements. This is explained by the prosecutor Pablo Alfonso Lanzarote, who stresses that, in any case, "the European regulation is directly applicable." In addition, as Jesús Lorenzo, lawyer at Aboga2 adds, "the regulation itself enables the DGT to publish this type of instructions."
This is a very contradictory and debatable issue, points out Lanzarote, because the industry law does not require homologation and, therefore, registration and authorization, and, on the other hand, municipal ordinances prohibit their circulation on public roads. "But it is clear that they are not toys, and that they have an undeniable ability to cause damage to third parties, so they cannot be marketed as such," he says. In conclusion, those drivers of electric scooter models that, from the factory, or by manipulation, reach 25 km / h must have a license and insurance.
What fines do offenders face?
Administrative fines for driving without insurance can be very high. The owners face penalties ranging from 600 to 3,000 euros, as well as the immobilization and storage of the vehicle. To this sum must be added the penalty for driving without a license, which is usually 500 euros. Therefore, a complaint can entail a minimum fine of about 1,500 euros.
In addition, Lorenzo points out, if you want to recover the scooter, you will have to take out insurance, provide it and pay the fee for withdrawal of the deposit from the municipal crane. The lawyer recommends, in any case, the contracting of insurance. The risk of suffering an accident is high and compensation will have to be paid to repair the damage. "It must be taken into account that, if the driver is a minor, the subsidiary responsible are the parents."
Other sanctions
Drivers of electric scooters must also take into account the mobility ordinances of the municipality in which they circulate. Some cities impose a minimum age of 15 or 16 years to wear them. Likewise, limitations are established regarding the routes they can use. It may even happen that, when moving from one municipality to another, the scooter driver must change lanes to adapt to current regulations. In no case, says Lorenzo, can they drive on the sidewalks. As he points out, only those vehicles that circulate in front of pedestrians can share the road with people.
What crimes can be committed?
The crimes against road safety of the Penal Code are applicable to "motor vehicles or mopeds". For these purposes, as explained by the Lanzarote prosecutor, it is irrelevant that the vehicle has not been homologated or that, therefore, it is registered.
Specifically, it is possible to commit a crime of driving without a valid license or without points of article 384 of the Penal Code, or of driving under the influence of alcohol or drugs. Violators face prison terms of three to six months or a fine. The question is whether or not these scooters are "motor vehicles or mopeds". As the prosecutor explains, in this type of high-risk crime, what the judge will have to assess is "the harmful potential" of the device. In this sense, the judges have "full autonomy" to interpret the norms "in accordance with what is to be protected by the criminal offense." It must be borne in mind that in all these cases the penalty usually includes the withdrawal of the license.
On the other hand, adds Lorenzo, you can also incur a crime of injury (regulated in article 152 of the Penal Code). Finally, it must not be forgotten that drivers can be punished if they refuse to submit to alcohol or toxic drug tests, which, according to article 383 of the Penal Code, carries a prison sentence of six months to one year.
Unawareness
Is it possible to allege ignorance to avoid an administrative or criminal sanction? In principle, as Lorenzo points out, "ignorance of the law does not exempt from compliance."
Now, the prosecutor explains, it would be necessary to see "what is the knowledge that is required of the citizen of all these regulations, and, therefore, the origin of the sanction for non-compliance". In criminal proceedings, even an "error" could be alleged that would imply lack of guilt.