The end of 'total free' on social networks paves the way for the metaverse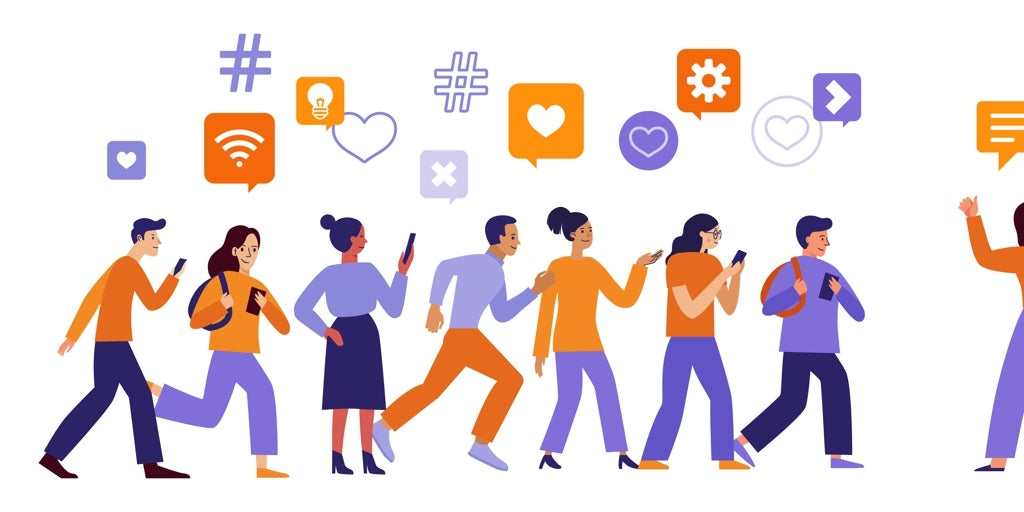 Paid Instagram is here. At the beginning of the year, the popular social network announced the creation (in principle only for the United States and in the testing phase) of a subscription system to be able to access a handful of content creators. The establishment of a payment wall follows in the footsteps of other social networks such as TikTok, YouTube or Twitch. It is a war without quarter to capture the attention of users while seeking the monetization of the business.
In the medium term, what is intended is that you cannot see the photographs of the influencers if you do not pay for this service in advance. In fact, the company has recently announced that influencers will be able to share photos and Reels so that they are only visible to those who have paid. Prices range from $0.99 to $99.99 per month. The rate depends on what the content creator estimates it is worth and what the user is willing to pay. Previously, this model was implemented for 'stories' and direct. Now expands to profile post photos. New subscribers will have among their privileges the possibility of chatting with their myths. At the moment, it is only being developed in the United States and it is unknown when it will land in Spain.
Twitter is the closest mirror in which you look at Instagram. "The tests with the payment model on Twitter are not having much success, although Elon Musk said that one of his ideas was to promote it. It alluded to creating a kind of VIP area, where you would be safer from 'trolls' and 'haters' and where users would pour quality opinions and information", explains Borja Adsuara, an expert lawyer in digital law.
For Juan Manuel Recuero, an expert in new technologies, these Twitter and Instagram movements respond to a preview of what is to come: «In the metaverse we may even pay to breathe».
The trend of payments for accessing certain content seems irreversible. "And it will get more and more. There was a time when the internet was free, what I call 'the wild west'. What was sought was recognition. Now advertisers, advertisers and big brands have seen the niche. And content creators, like El Rubius or Ibai Llanos, need to make their work profitable, monetize as much as possible. They are like the new soccer stars," says Miguel Gallego Angulo, an expert in social networks.
Adsuara estimates that perhaps "the model cannot be generalized so that everyone can live with it. But VIP areas can be created on Instagram or Twitter, as in the media, with open news and other paid ones.
Juan Carlos Fernández Incera, founder of Ezenit, a software boutique, is committed to consolidating paid content on all social networks. And he clarifies the reason: «One of the problems of social networks is that those who are making money are the influencers and not so much the brands themselves. In the end Instagram put the traffic, the servers... and someone else takes it ».
The mantra of quality
One of the powerful reasons for the triumph of social networks in its origins was its mammoth offer of 'total free' content. The trend of paywalls ends that reality. But can you pay for something that once cost no money? «The user, just as he pays to watch Netflix or listen to Spotify, will have to pay for sponsored content. If they get a massive business volume, prices can be low. And if this were not the case, new social networks will emerge that do not sell content«, Fernández Incera assures. "Quality content is what counts on social networks. That is the mantra. To inform you instantly, the best is Twitch or Twitter, "says Gallego.
But will payment walls favor an internet with two levels, is freedom on the networks over? According to Adsuara, "there is going to be a gap between those who can afford to be subscribed to various media and those who cannot." Miguel Gallego is of a similar opinion: «It is a payment wall. The very word, wall, already indicates it. It is a barrier. And differences will be established. Networks can become a kind of 'Save me 4.0'». Recuero maintains, however, that thanks to premium content "it will be possible to discriminate what has quality from what does not."
an unpredictable future
And what will be the evolution of social networks? Experts agree on the unpredictability. "On Facebook there is a slump in young people. What is fashionable are instant platforms, like TikTok. Young people have jumped from WhatsApp to Discord. What is needed are platforms that allow better sharing," says Fernández-Incera, who is committed to corporate networks, of professionals: "There will be two or three important ones and then the sectoral ones." Borja Adsuara believes that "those that now seem eternal will pass and others will come. Nobody remembers Snapchat. We don't know what will happen to social media when the metaverse happens." According to Juan Manuel Recuero, it is not known what the evolution will be and «it can surprise us. We will have to be vigilant." Miguel Gallego states that nobody knows what the tastes of the next generation will be: "Social networks may even end up looking like what they were in the beginning."