The employment created by the self-employed decreased by 70,000 jobs in 2020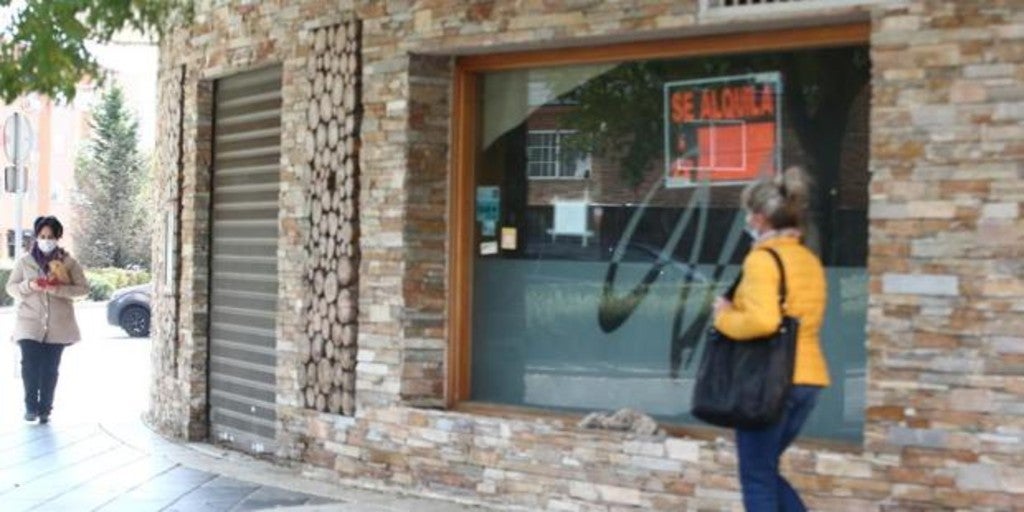 MADRID
Updated:
save

The self-employed were particularly hit by the covid crisis last year, a situation that was reflected in terms of jobs. Up to 69,957 jobs out of the total 213,203 destroyed in 2020 were employed by self-employed individuals. On the other hand, the Special Regime for Self-Employed Workers closed with 2,113 new contributors last year and specifically, while self-employed individuals increased by 5,534 entrepreneurs, self-employed companies decreased by 3,421 contributors to Social Security, according to a report prepared by the National Federation of Associations of Self-Employed Workers, ATA.
In addition, self-employed individuals who are employers decreased by 6.1% in 2020 (26,243 self-employed employers less), while self-employed without employees increased by 31,777 people, representing a growth of 2%. Specific, the greatest loss of employment occurred in the self-employed with more workers in their charge, that is, to those with five or more, a section where the number of salaried workers fell by 12.6%.
Regarding the data presented, the president of ATA, Lorenzo Amor, stressed that "the situation is really worrying." "Given all the data that has been analyzed throughout the report, we can only say that the situation is really worrying. The decline that has occurred among the youngest is worrying, as well as the drop in self-employed employers or the loss of self-employed in multiple activities, "warns Amor.
The pandemic that we have experienced in 2020 has especially affected women when it comes to undertaking or continuing with their activity. Of the 5,534 self-employed individuals who joined the RETA throughout 2020, 97.7% were men compared to 2.7% were women. By age, practically one in two are between 40 and 54 years old and 28.3% are over 55 years old. Thus, more than seven out of ten self-employed workers (76.6%) who contributed to Social Security in December 2020 were over 40 years old. In contrast, only 2% of the self-employed are under 25 years of age.
If we analyze the evolution of the group during 2020, it is worth highlighting the strong growth registered in the self-employed over 55 years of age, which added 14,591 contributors to Social Security for the year as a whole, a growth of 2.6%. Those under 25 years of age also increased in 2020, specifically by 2,187 new self-employed individuals. Decreases were registered in the rest of the age groups.
More than three years old
Despite the pandemic, ATA highlights that more and more self-employed workers are able to consolidate their businesses and move forward. In detail, the report shows that the mortality of the activities of the self-employed has been reduced since, two out of every three self-employed in our country, specifically 66.5% have more than three years of service, and one in every two (55.7%) have been running their business for more than five years. Only 13.4% of the self-employed have less than one year of experience as self-employed. In addition, a consolidation of the activities of the self-employed is observed, and the group that has been in charge of its activity for more than five years increased by 1.3% in 2020. On the contrary, the number of freelancers who have been running their business for less than a year decreased.
For their part, the self-employed who are exclusively dedicated to their own-account activity have increased by 0.7% throughout 2020, which translates into an increase of 12,240 self-employed.
Regarding the nationality of the self-employed, the foreign self-employed are the protagonists of the growth of self-employed individuals in 2020. Thus, the number of entrepreneurs who were born outside our borders and who registered with RETA increased by 7 in 2020 , 5%, which translates into 17,228 new foreign entrepreneurs. Faced with this growth rate, the self-employed with Spanish nationality fell by 0.7% in 2020, which meant 11,694 less self-employed Spanish than at the beginning of 2020.
By areas of activity, the sectors of activity, commerce, agriculture and construction account for 43.9% of the total self-employed individuals. At the other extreme, real estate activities is the activity chosen by only 1.2% of the self-employed, 2.1% in communication and financial activities, 2.5% in artistic and entertainment activities and 3.2% in education sector.
Against this background, Amor once again insisted on the need to approve direct aid. «It is necessary to act now. Do not let another day go by and establish direct aid to the most affected sectors to help the self-employed and companies or we are facing a catastrophic year for employment and the business fabric, "concluded the president of ATA.