The emoji evolves to adapt to the interactive taste of the youngest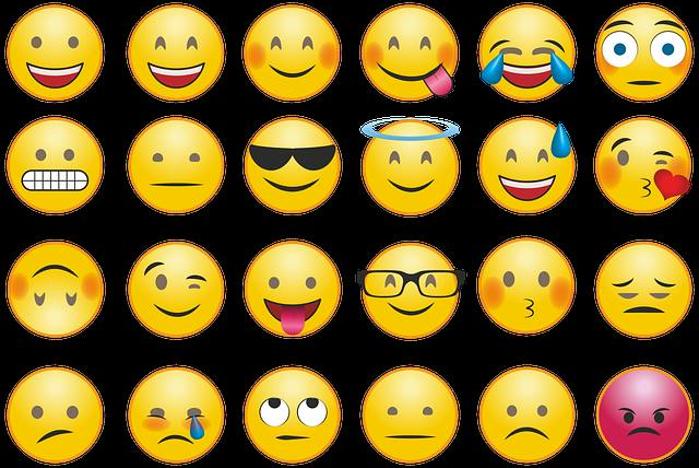 Technology
"They fill the void of the text to nuance an idea, soften it, complete it or emphasize it", according to the expert in social communication Pavel Sidorenko
Emojis must face the challenge of adapting to the
"interactive" taste of the new generationsswho prefer to use animated elements of instant communication with a point of satire, social communication expert Pavel Sidorenko told Efe.
On the occasion of the celebration this Sunday of World Emoji Day, this professor of the Master's Degree in Transmedia Communication at the International University of La Rioja (UNIR) has analyzed the evolution of the use of these small digital icons and the intergenerational differences in their use.
Of Japanese origin -
the «e» means drawing and «moji» character, writing sign«- this term was chosen word of the year in 2019 by the Fundación del Español Urgente FundéuRAE, promoted by Agencia Efe and the Real Academia Española (RAE).
Emojis facilitate nonverbal communication within computational text, Sidorenko explained, and
«they fill the void of the text to nuance an idea, soften it, complete it or emphasize it».
In the 1980s, emoticons began to be used, which are emotional expressions created from punctuation marks, such as ":-)", ";-)" or ":-(".
However, emojis with Unicode characters were not created until 1999, with small color figures to define emotions, objects or ideas that has currently been expanded into eight categories (faces and people; animals and plants; food; sports; vehicles and houses ; objects; signs and numbers; and flags).
With the rise of smartphones, in recent years the use of emojis "as a
more resource in the multimodal communication processwith special use in social networks«.
The laughing face with tears, officially called "Face with tears of joy", is the most used emoji in the world, although if the codes are not well known, "misunderstandings between generations" can occur, since some senior users They have even sent this drawing to express sorrow, this expert explained.
When in doubt, any user can check which emoji is the most appropriate to express an idea or emotion on the web page
"www.emojitranslate.com", has specified.
They also use some fruits, such as aubergines, peaches and cherries, with sexual connotations, to circumvent censorship on some social networks; and there have been campaigns to add new emojis, like paella; define racial diversity, be more inclusive with disabilities and adapt them to the idiosyncrasy of each country.
To avoid warmongering, the revolver was replaced by a water pistol, while the covid-19 pandemic also contributed to modifying the syringe icon to symbolize the vaccine, because Unicode - the consortium that regulates emojis - is in "constant monitoring of current affairs to make updates."
Thus, in the last decade,
emojis have become a "transversal element" of communication for all user segments, although it has specified that the youngest, such as generation Z (born between 1994 and 2010), prefer the use of elements with more movement.
These centennials see the emoji with "contempt" and do not use it, he explained; and these young people believe that millennials (generation Y, born between 1981 and 1993) and generation X (between 1969 and 1980) use them too much in their messages.
For this reason, centennials have replaced emojis with "stickers" in their conversations in messaging applications and use a "satire-based" communication code, which is why they prefer these icons that are more similar to "meme" , but they have movement.
"I have students who claim to be able to hold a conversation only with 'stickers'," said this UNIR teacher.
Behind generation Z comes the Alpha, who are the demographic cohort born after 2010, many of them children still without a mobile phone, but who have been using digital media for years and are regular users of games like Minecraft or Roblox, he pointed out , so that
"They are already inside the incipient metaverse."