The emigrant debate | sports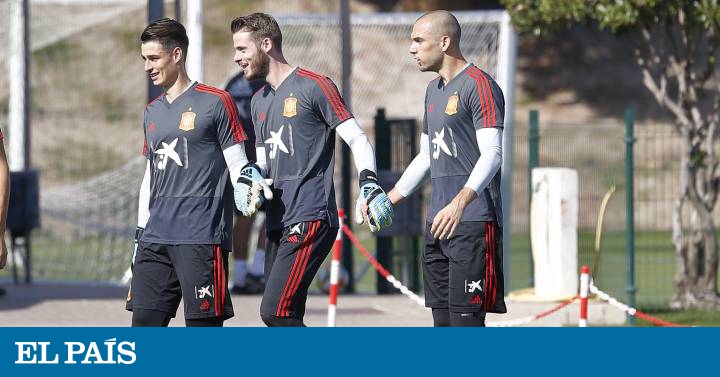 When last June Robert Moreno decided, after consulting with Luis Enrique – he was still in the distance as a coach -, the change of guard in the goal of the national team by aligning Kepa to Sweden, in the Bernabéu, he worried about that the goal debate was not closed. In the last concentration of September, glimpsing the pass for Euro 2020 closely, Moreno reinforced his intention to tighten the competition by announcing that the three goalkeepers – Kepa (Chelsea), De Gea (Manchester United) and Pau López (Rome) – would participate in the remaining qualifying matches. The United goalkeeper already started in Gijón against the Faroe Islands. A meritorious stop was enough to prove that "De Gea is my goalkeeper", which Luis Enrique pronounced in his first months in office, is still at the head of the coaching staff. "A mismatch has helped us discover that De Gea also makes decisive stops, which he had forgotten. I am not happy about the defensive mismatch but by David, who has made a very complex one-on-one stop, "Moreno praised.
For the meeting on Saturday, in Oslo, Kepa starts with an advantage, but faith in De Gea de Moreno remains intact. The competition is still more open than it seems. If the coach detects that De Gea has overcome the vertigo that overwhelms him when he defends the goal of La Roja and Kepa does not settle the debate definitively with notable performances in his club and in the selection itself, the reverse can take place.
The competition in the goal of the selection is framed in a casual context in which the trio of goalkeepers selected by Luis Enrique and Moreno in the last calls plays abroad. De Gea could have been the Real Madrid goalkeeper if a late fax had not avoided it. Kepa could have followed the same path if Zidane had not aborted the operation. Both now compete in the Premier, which launched the network on the goals of Spanish football in the face of a shortage of quality native troops.
In LaLiga, the radiography says that under the sticks of Barcelona (Ter Stegen), Real Madrid (Courtois), Atlético (Oblak), Valencia (Cillessen) and Sevilla (Vaclik) goalkeepers are placed that are not selectable by Robert Moreno and several of the alternatives to their holders do not have a Spanish passport either. "I would not dare to speak of decay, but of a change of cycle. What is there is very good, but I don't see as much competition or level as before. I arrived at the national team with 34 years, and after competing first against Zubizarreta, Cañizares, Molina and Casillas, and then, in addition, with Víctor Valdés and Reina ", recalls Palop, who has a special sensitivity towards the role of goalkeeper trainers . "They should be given more importance and value," he claims.
Pau Torres: "I don't have much experience"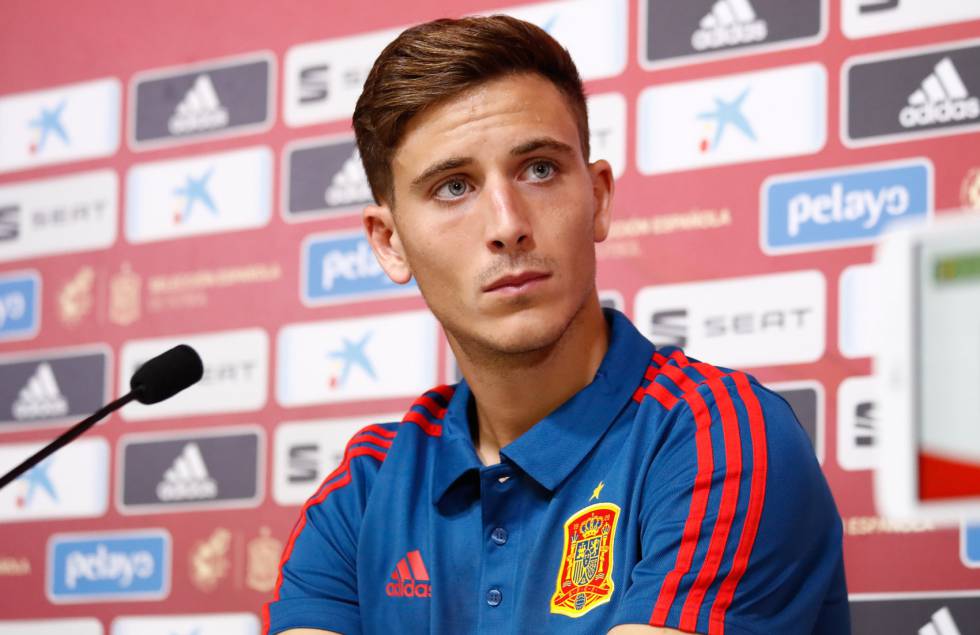 The search for a stable partner for Sergio Ramos is one of the pending subjects of Robert Moreno, the coach. The central Villarreal Pau Torres was one of the great novelties of the call for next Saturday's matches in Norway, and Tuesday's in Sweden. With just seven games in the First Division, Robert Moreno cited him. "I have played few games in the top category, I don't have much experience but I am doing things well. I have room for improvement, I have talked with the coach and also with Villarreal ". For the coach, Pau Torres "has natural conditions that we like, good output and tactically is a manual. Meets what is expected of a central ". Its height, 1.91 meters, and being left-handed, have opened the doors of the selection.
José Sambade directed for seven years the first master implemented by a federation, the Spanish, to train specialists in goalkeeper trainers. He started in 2006 and had to quit when work took him to Turkey. That initiative began without much noise, in the Sports City of Las Rozas, but it soon gained vigor. The number of applications to register soared and technicians from abroad began arriving to imbibe the dictates of that thriving Spanish school. Sambade was the soul of that course and when he went to Istanbul there was a break for three years. Now, the Federation tries to give flight again to a course for specialists. When last season, after going through a club of an Arab emirate, Sambade stressed at Fulham, it was found that in the Premier League eight of the 20 teams had a Spanish goalkeeper coach. And in the Championship there were three more. "There is a flight of talents. They have gone outside. I found them all in England. And the best goalkeepers are also abroad, because from a list of selections to the current three we can add Adrian (Liverpool), Guaita (Crystal Palace), Roberto (West Ham) or Reina (Milan), "he explains.
In England, Xabi Mancisidor (Manchester City), Toni Jiménez (Tottenham), Javi García (Arsenal), Xavi Valero (West Ham) and Emilio Álvarez (Manchester United) follow as technicians. And to the second category has arrived this summer, for example, Imanol Etxeberría, former Athletic goalkeeper who helped in Lezama to progress Kepa Arrizabalaga or Álex Remiro. Now he works in Luton with a Czech, a Croatian and an Irishman. "Going out enriches you." Andrés Palop says so, who traced the end of his career putting on gloves on Leverkusen. There he met, six years ago, another methodology: "They worked with many more repetitions and with a catalog of exercises that I had never done in Spain. I discovered situations that during almost 20 years of professional I did not know and that were absolutely valid ". "There is the current potential of the German goalkeepers," both Palop and Sambade corroborate, although they also point out how in Spain foreign goals came to finish improving their level. "Courtois was a boy when he arrived and Ter Stegen and Oblak came as substitutes and reached the current level after training here," Palop said. "In Spain we are sellers. But, in addition, it is abroad that they try to have the best goalkeeper trainers, "suggests Sambade.
The average level of LaLiga's Spanish goals, which should be the upper-middle class, has not only declined but also no new competitors. Sivera, the goal in the final that proclaimed the U21 European champion, started this season as the second option of Alavés after Fernando Pacheco.
There is an alert released, but by level of goalkeepers and technicians who prepare them Spanish football is still a reference.
You can follow EL PAÍS Sports in Facebook, Twitter or subscribe here to the Newsletter.