The elusive Banksy infiltrates the Disseny Hub Barcelona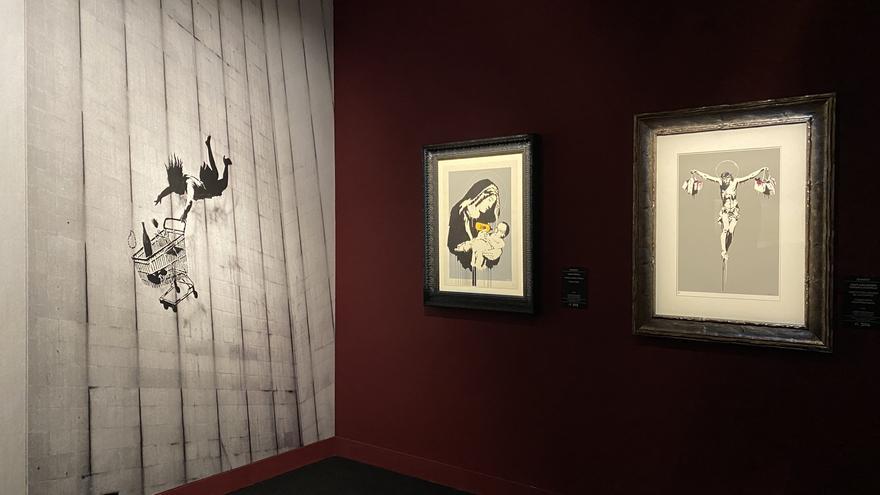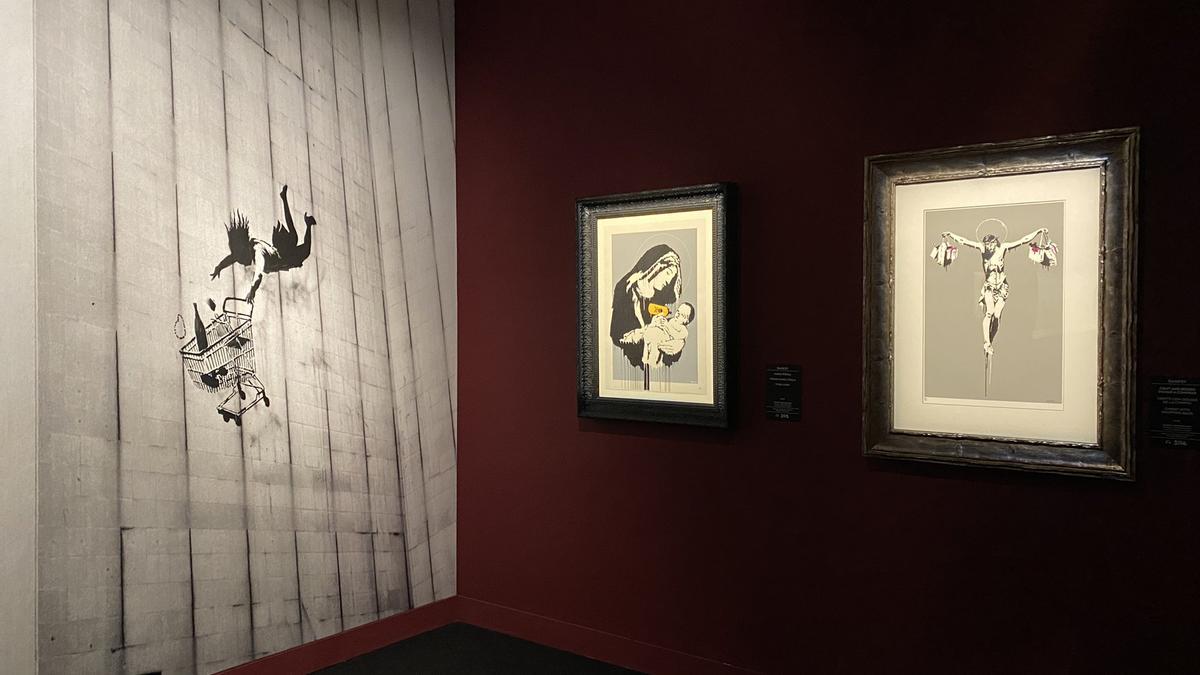 It is still paradoxical that there is a great exhibition on world tour that does not have the authorization of the artist who stars in it, a Banksy that he continues to guard his real identity with zeal and that he has shown at all costs that he seeks to defend his anonymity and the independence of his creative system. The 'tour' about the enigmatic, elusive and mysterious British creator, who already has 3 million visits internationally, now reaches Barcelona, to the Design Hub, co-produced by Sold Out: 'Banksy. The Art of Protest ' is a proposal with over 70 original works, from private collections around the world. Most are unpublished and are exhibited for the first time in the Catalan capital.
In addition to the pieces in the exhibition, curated by Alexander Nachkebiya, the museum in Plaça de les Glòries will host until March 13, 2022 a spectacular immersive audiovisual space in the Banksy universe, photographs, engravings and a reproduction of his studio.
The tour through the works of the influential and critical artist, some exclusively for the Barcelona exhibition, invites us to reflect on globalization, consumerism, wars, the power of politics and religion, the class struggle, the migratory crisis or the climate crisis.
"Banksy has acquired the category of phenomenon and is one of the most brilliant and important artists of our time. His work is a challenge to the system, a protest, an extremely well-built brand, a mystery, a disobedience to the law. We want each visitor to this exhibition to be able to figure out for himself who Banksy really is: a genius or a vandal? An artist or a businessman? A provocateur or a rebel? ". These are the words of the curator, for whom the artist "is a genius."