The Eliminatory Tournament Fundación La Caja de Canarias decides its winner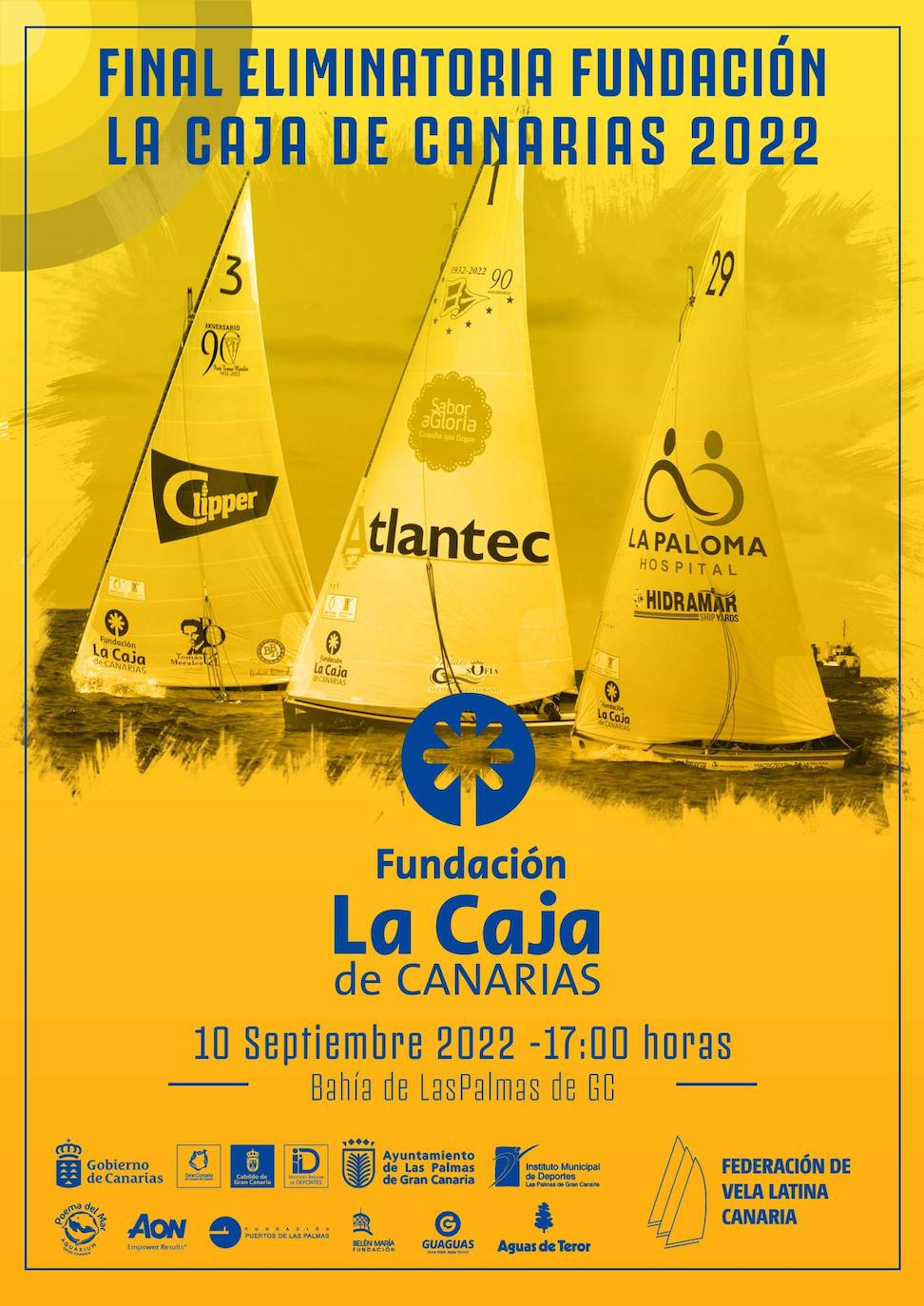 latin sail
This Saturday at 5:00 p.m. with the usual route through the Bay of Las Palmas de Gran Canaria, the Porteño Atlantec, Hospital La Paloma or Poeta Tomás Morales will fight in the penultimate regatta of the course
La Vela Latina Canaria decides a new champion this Saturday. The Caja de Canarias Foundation Qualifying Tournament seeks a winner among the three surviving boats after the dispute of three eliminatory rounds during the 2022 season.
Porteño Atlantec Sabor a Gloria, Hospital La Paloma Pueblo Guanche or Poeta Tomás Morales Clipper will fight in the penultimate regatta of the course.
This Saturday at 5:00 p.m., with the usual tour of the bay of Las Palmas de Gran Canaria, between the Marfea and the Sports Pier; These three boats will fight for the title of the KO competition, one of the most attractive in Canarian lateen sailing.
After the draw held last Monday, the Porteño Atlantec Sabor a Gloria will have the privilege of going out first. Those of Juan Miguel Martínez hope to take advantage of a circumstance that was decisive in last Saturday's regatta of the semifinals of the Aguas de Teror Championship.
The current champion of the competition, Hospital La Paloma Guanche, will come out in second position. The boat skippered by José Ponce hopes to continue with its good run of results, it has won the three titles that have been at stake this season (Federation Trophy, Canarian Insular Travel Championship and Gran Canaria Island Cup).
Poet Tomás Morales Clipper will start in third position and, although he may seem the most affected, this circumstance may allow him to take a different strategy to his rivals and try to surprise them. Those of Kevin Rosales have high hopes in this competition and want to win a title in the year of their 90th anniversary.
The public will be able to meet again on the maritime avenue to follow the regatta in complete safety thanks to the land device carried out by the Canarian Latin Sailing Federation in collaboration with the Local Police of Las Palmas de Gran Canaria to close two lanes of the motorway, as well as in the free Municipal Guaguas service. It can also be followed live through the official social media channels of the Canarian Latin Sailing Federation and Bolineando