The electro-intensive industry demands urgent measures from the European Commission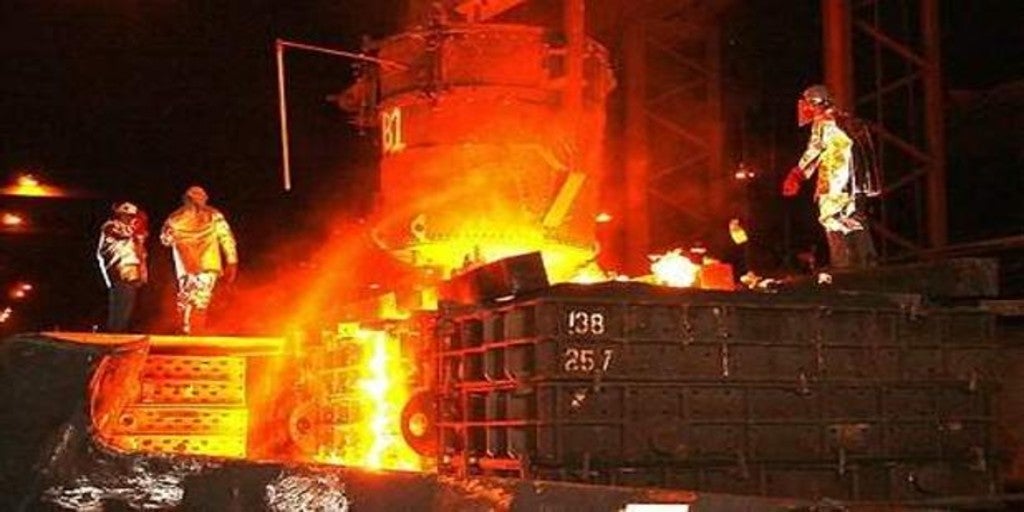 Javier Gonzalez NavarroFOLLOW, CONTINUEMadrid Updated: 03/17/2022 18:27h
Keep
Related news
The Association of Large Energy Consumption Companies (AEGE), and the employers of the chemical sector (Feique) and iron and steel (Unesid) today sent letters to the commissioners of the Internal Market and Energy of the European Union, making them participants in the situation of "industrial alert" and demanding that "urgent and immediate" measures be taken. These organizations have also been joined by the employers of metal (Confemetal), cement (Oficemen) and AEA.
Since last summer, electro-intensive industries have suffered from a very serious energy crisis generated by the evolution of the price of gas and emission rights. With the war in Ukraine, the situation becomes an "unprecedented industrial emergency." The associations warn the two commissioners that, if the rise in electricity prices is widespread throughout the EU, "the peculiarities of the Iberian market make the situation much more critical here."
The associations say in their letters that "it is impossible to maintain activity with these electricity prices" and that, if the situation is not straightened out in the coming days, many companies already in temporary closures will be forced to launch temporary employment regulation files ( ERTE) and possible production relocations; At the same time, others that cannot stop their facilities begin to reduce production to the minimum allowed, such as some electrolytic companies.
"The unprecedented critical moment that the EU is experiencing requires limited and temporary emergency measures. In Spain, more than 80% of industrial consumption is exposed to the daily electricity market price. Without offers of bilateral contracts from electricity companies at pre-crisis prices, Spanish companies urgently need action from the European institutions and the Spanish Government: it is essential to safeguard basic industry, the Spanish economy and the employment of hundreds of thousands of affected workers », they emphasize.
The associations ask that, in a national and European emergency, the European Council on March 24 and 25 adopt an urgent decision, "immediately reforming the marginalist electricity market while this energy crisis lasts, decoupling the price of fossil fuels (gas and coal) of the fixing of the electricity price in the market. The measure is the only viable one with an impact, and essential to be able to maintain industrial activity and employment in Spain."
On the other hand, the Third Vice President of the Government, Teresa Ribera, has today participated in the Council of Environment Ministers of the European Union, where she has stressed that it is necessary to cut dependence on fossil fuels, promote electrification, decoupling the price gas and coal from electricity, and support the most vulnerable citizens of the EU.
View commentsTopics



Source link