The electricity bill chains two drops and falls 3.26% in September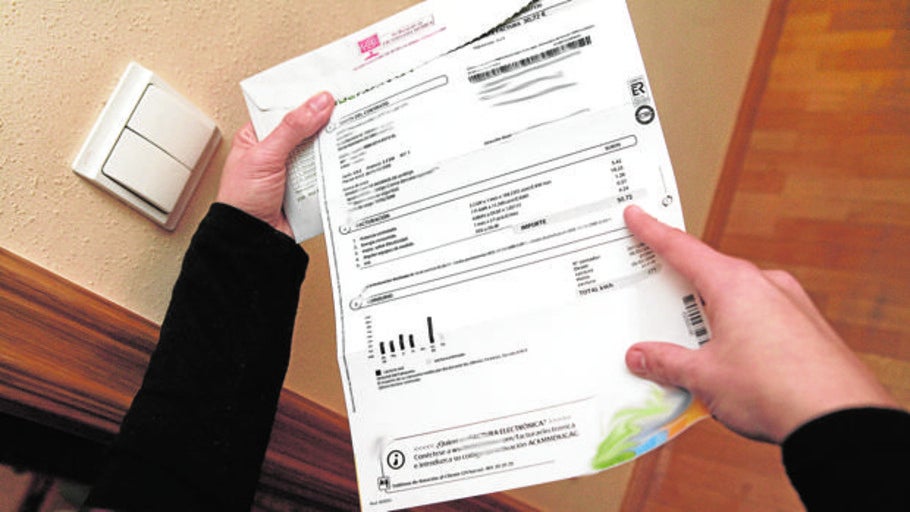 MadridUpdated:
The invoice of light 3.26% fell in September compared to the previous month, chaining a second decline after 4.1% rebounded in July after nine consecutive months down.
According to the data obtained from the simulator of the National Commission of Markets and Competition (CNMC), the invoice for a type consumer - with a contracted power of 4.4 kilowatts and an annual consumption of 3,000 kilowatt hours (250 KWh per month) -, under the regulated tariff or Voluntary Price for the Small Consumer (PVPC), was located in September in 52.43 euros, 1.77 euros less than in August.
If compared to the same month last year, the electricity bill this September for that average consumer is almost 18% lower, although it is necessary to take into account that it was the month in which it marked its annual maximum, when the price of the electricity in the wholesale market soared, among other questions for the increase of the rights of CO2 emissions.
In September 2018, the electricity bill amounted to 63.86 euros on average, 11.43 euros more than in September.
Evolution in 2019
The electricity bill It started 2019 with falls and in January it fell 0.46% compared to December 2018, chaining its fourth consecutive decline, although its amount, 61.77 euros, rose 5.06% year-on-year.
The declines were accentuated in February, with a drop in the invoice price of 7.8% compared to January, and 1.2% lower than a year ago, according to the simulator of the CNMC.
In March, the last month in which the six-month suspension of the generation tax was in force, the bill moderated its decline to 0.4%, although it was 3.75% higher than the same month of 2018.
In April, the electricity bill fell 0.28% month-on-month, adding seven consecutive months of price declines following the measures adopted by the Government in September 2018, when the light reached annual highs.
The electricity bill was 1.4% cheaper in May than in April and 5.3% lower than the one registered in May 2018, when it picked up strongly and started a run of ascents that lasted until September included.
In June 2019, the electricity bill was 1.56% cheaper than the one in May, but In July, after nine consecutive months of falls, an increase of 4.1% compared to the previous month, since compared to the same month of 2018 it was 7.4% cheaper.
The average price of electricity in the wholesale market this September has reached an average of 42.11 euros / megawatt hour (MWh), the lowest in a month since the year 2019 began.
In September 2018, it registered an average of 71.27 euros / MW, the highest of the whole year.
. (tagsToTranslate) receipt



Source link