The electrical network of Gran Canaria, the most affected by the rains with 230 incidents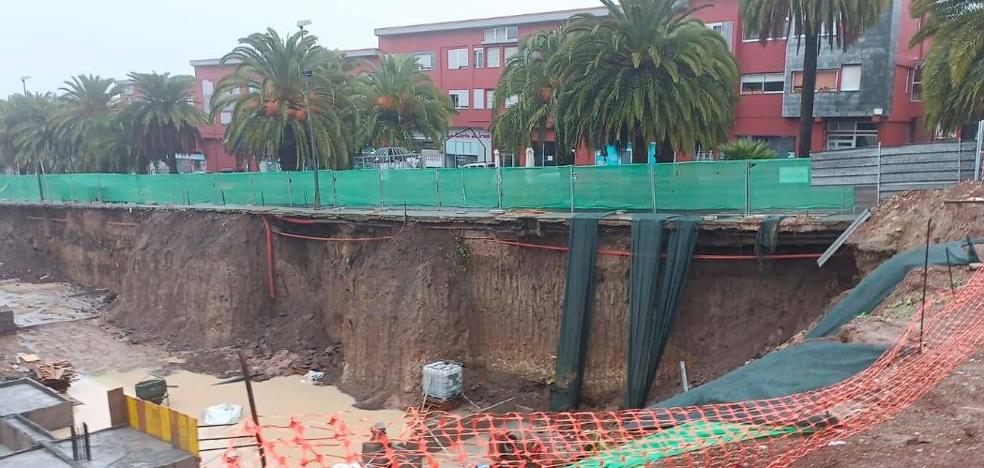 tormenta tropical hermine
Throughout the archipelago, 3,000 users were waiting to recover the power supply early this afternoon
The persistent rains associated with tropical storm 'Hermine' have left
308 failures in the electrical network from the Canary Islands, mainly on the islands of Gran Canaria and Tenerife. For this reason, Endesa has launched a
special device made up of 200 professionals from its subsidiary e-Distribución to solve the recorded incidents.
Thus, the control room of the Distribution area encrypted in
3,000 users pending recovery of electricity supply early this Monday afternoon.
From the entity, they point out that Gran Canaria continues to be the island most affected "by far" in its electricity network,
with 230 recorded incidents. It is followed by the capital of Tenerife with 78. Both make a total of 308 breakdowns recorded in the early afternoon of this Monday.
They also clarify that the work of e-Distribution has been hampered, especially yesterday afternoon, Sunday, September 25, due to accessibility difficulties at various points where the breakdowns were found, due to road closures due to landslides, floods of tunnels and main roads.
Another handicap for fixing breakdowns is the risk involved in manipulating electrical networks while it rains constantly.
Specific problems in Gran Canaria

The company details that in the round island, in addition, numerous floods have been detected in transformation centers and substations as a result of the blockage of the sewers, as well as wet medium voltage wiring that causes power cuts.
Most affected municipalities of Gran Canaria
The Gran Canarian palms.

counted.

Ingenuity.

Santa Lucia de Tirajana.

San Bartolome de Tirajana.
In Tenerife, for its part, the situation in Santa Cruz de Tenerife stands out, where, for example, intense work is being done to evacuate the water that floods the Manuel Cruz substation.
Possible normalization in the next few hours

If the weather conditions do not worsen, the situation could gradually return to normal, in the next few hours, on all the islands, except Gran Canaria, where the work could be delayed due to the significant damage caused by the water at various points of the electricity network. .