The eighths break through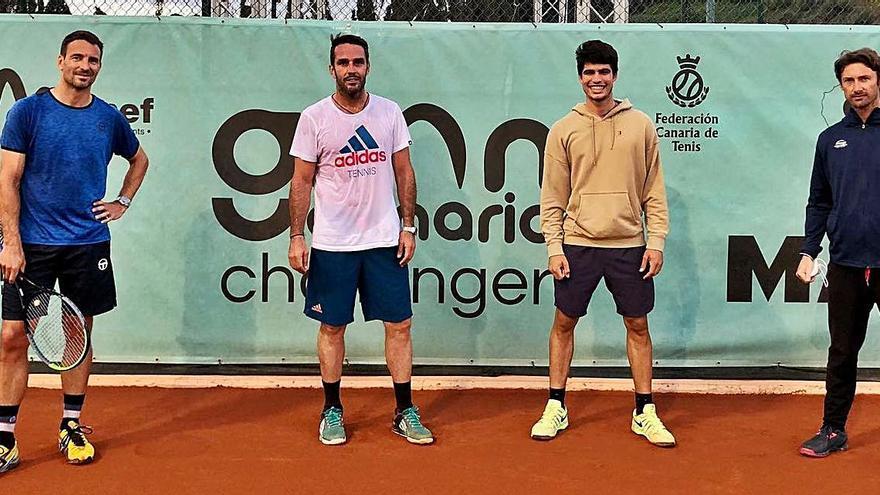 The Gran Canaria Challenger 2 gets angry. The second ATP tournament to be held on the courts of El Cortijo raised its level, ended the qualifying rounds to complete the main draw of the tournament and saw the first tennis players advance to the round of 16 of the event.
This is the case of Federico Gaio. The Italian managed to come back and overcome the Spanish Javier Barranco Cosano with the result of 6-7 (3) 6-2, 6-2 in 2 hours and 20 minutes of play. "The first set has been very balanced. After losing the first tie-break I concentrated on the game to be able to give everything physically and mentally and little by little I was able to impose my game. In general I played a good game, I am happy ".
After the defeat in the first round of the first Challenger against the Slovenian Blaz Kavcic last week, Gaio has trained intensely for this second tournament on the Island. "He needed to regain his confidence on clay. Training here was without a doubt the best choice I could have made, I feel fit and I will give everything to continue like this ". They also overcome the first round Blaz Kavcic (6-4, 6-4 against the Czech Michael Vrbensky) and the Italian Riccardo Bonadio, who already having a 5-2 advantage, came out the winner of the track thanks to the withdrawal of Serbian Danilo Petrovic for a problem in the right shoulder. Marco Trugelliti, Kimmer Coppejans and Nikolas Sánchez are also in this second round.
For his part, Giulio Zeppieri passed the qualifier. After eight consecutive defeats, he managed to eliminate first Iñigo Cervantes (6-3, 1-0 and retired) and then Alex Marti Pujolras with the result of 6-3, 2-6, 7-6 (2). "It was an intense game and well played by both of them. In the third set I was winning 5-2 and although it was more complicated than I expected, I concentrated and fortunately I played a great tie-break. The bad results of this start of the season? I'm working well, training very hard and finally two successes have arrived ", he assured. The Spanish Eduard Esteve Lobato, the Romanian Filip Cristian Jianu and the American Emilio Nava also go to the main draw of the Gran Canaria Challenger.