The Eiffel Tower reopens to the public after eight months closed due to the pandemic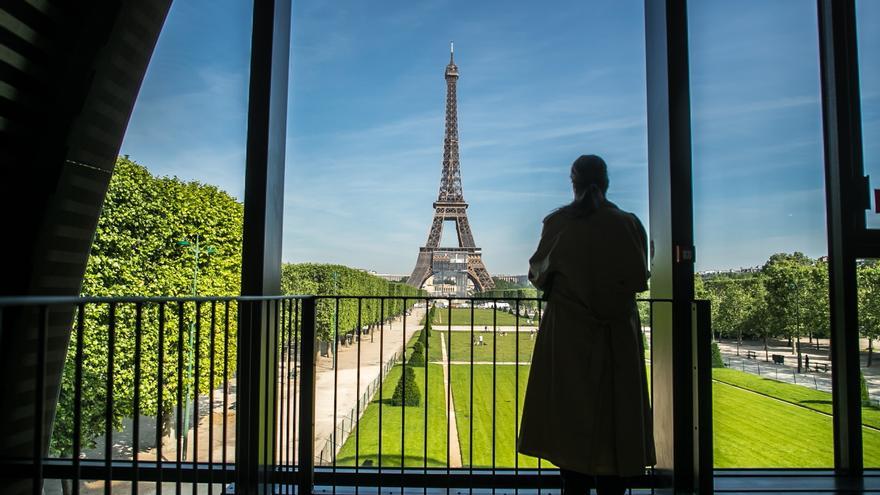 The Eiffel Tower from Paris It reopened its doors to the public this Friday after eight months closed due to coronavirus restrictions, and from next Wednesday it will be necessary to present the health certificate for the visit.
The monument received the first tourists from 12:45 p.m. (10:45 GMT) with a capacity reduced to 50%, especially in the use of the elevators, which will mean about 13,000 tourists a day.
The 350 workers of El Hierro Lady have spent eight months on partial unemployment (ERTE), a record for the imposing structure that before the crisis annually welcomed more than 7 million visitors, 75% of them foreigners, which makes it the most visited monument in the world.
Since the reservation of tickets to the public began on June 1, a few 70,000 tickets for July and August, half of them to French, 15% to Americans and a third to Europeans, with Spaniards and Italians in the lead.
The British were traditionally the most numerous among foreign tourists, but are now absent because of a few travel rules with those who in practice find it very difficult to do tourism in France.
As of July 21, like all public places that they host more than 50 people, on France The Eiffel Tower will require visitors over 18 years of age to present a health certificate.
In order to those who have been vaccinated, It will have taken at least two weeks since the second injection or four in the case of the Janssen vaccine.
In case of not being vaccinated, having the health certificate implies having a negative diagnostic test for the covid performed within the previous 48 hours or a proof of having overcome the disease in the last six months.
The extension of the use of the certificate for acts of daily life -including access to museums or monuments- the French president announced last Monday, Emmanuel macron, to encourage the population to get vaccinated and thus curb the impact of the fourth wave that has already shown signs of taking off in France.