The edible cutlery with which to savor sustainability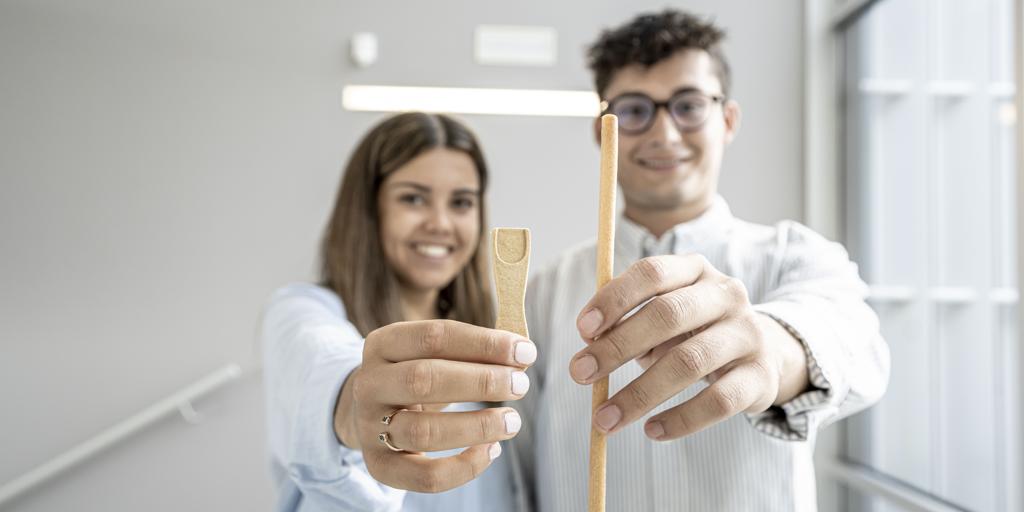 Updated:
Keep

Gloop was born as a university project with the vocation of seeking a sustainable alternative to plastic straws. The surprising solution: create cutlery to eat … edibles. "Currently we have small spoons and straws," explains Marta Maneja, co-founder of the startup. The products, made mainly with oats or cocoa fiber, are '100% compostable and suitable for all audiences", Since as detailed by Maneja, the product is vegan, gluten-free and also," greatly improves the consumer experience. "
Gloop was born in September 2020, when its two co-founders Hernan Hernandez and Marta drives, worried about him
excessive consumption of plastic in the world they chose to "undertake a journey in search of an effective alternative." The answer was obtained in India, nothing more and nothing less, and it came with flavor, since they discovered the edible cutlery there.
"Gloop has evolved very organically," explains the co-founder, referring to the development of the company, but overlooking the breakneck speed with which the company got started. In just four months, its two founders had already sought suppliers and obtained their first prototypes. Two months later, they launch an improved product that they sent "to many companies to assess its viability." At the same time, the winners of the Ac2ality and TikTok contest, Emprendedor Z, were crowned, where the most innovative projects are awarded 10,000 euros to promote their idea. Two months later, in May, they launched the sales campaign and meetings with large companies to position themselves in the market. This September they have achieved another milestone by joining Lanzadera, Juan Roig's accelerator.
Although the 'feedback' has been positive, the company is still "collecting a lot of information from experts in the sector to improve the product" and now plans to "implement new improvements" in order to adjust even more to what is being requested. the market.
"We have a direct sales channel to companies and also a sales channel through distributors," Hernán Hernández explains about the company's business model. Ice cream parlors or restaurants are the niches in which their products perform best, but they assure that with growth they are "detecting new needs in different sectors", which allows them to broaden their horizons. Currently they have already replaced more than 75,000 plastic cutlery, and the goal is to end 2022 with more than one million.
Gloop, which is currently producing in Northern Europe, manufactures the spoons in two flavors: cookie and chocolate, and the straws in five flavors: lemon, mint, vanilla, chocolate and strawberry. Next year, the goal is to move production to Spain. "We want it to be one of our value propositions," say the founders of Gloop. In addition, due to the needs that they have detected on the part of the market, they want to "develop new products such as forks, knives, sushi chopsticks … and some more surprises that we have in mind."