The economy slows its growth to 0.3% due to the collapse of consumption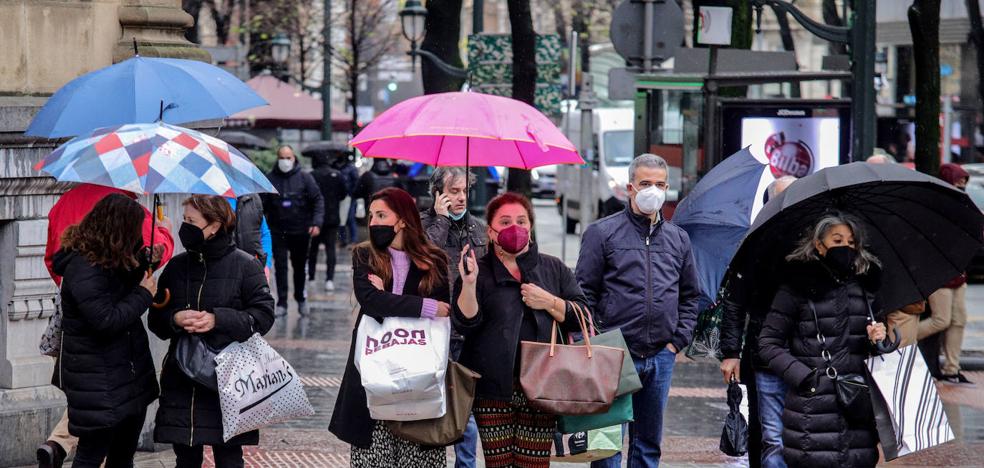 GDP slowed its advance from 2.2% in the previous quarter because household demand fell 3.7% from January to March
The year began with an economy heavily affected by the omicrom variant, which hit Spain more than expected. This was reflected in the consumption of the Spanish, which after a fairly positive last quarter of 2021, stopped short. The data published this Friday by the INE reveal that the national GDP grew by only 0.3% in the first quarter, compared to 2.2% in the previous one, above all due to the collapse in household demand, which contracted by a 3.7% compared to growth of 1.5% in the previous quarter.
The advance of National Accounts highlights that this is the first negative rate registered by family consumption since the first quarter of 2021, when the Filomena storm and the pandemic also slowed down spending.
These are more pessimistic data than those forecast by the Bank of Spain, which in its latest estimate spoke of growth of 0.9% for the first quarter, which would lead the country to advance by 4.5% this year, almost one point less than in its forecasts three months earlier.
On the part of the INE, the year-on-year GDP growth stands at 6.4%, one point more than in the last quarter of 2021, due to the greater contribution of the foreign sector.
Specifically, external demand contributed 3.1 points to year-on-year GDP in the first quarter, a figure 1.3 points higher than that of the previous quarter, while national demand contributed 3.3 points, five tenths less.
Statistics has explained that the advance data for this first quarter has been made from statistical indicators that offered results until February, although some estimates of indicators referring to the month of March have been incorporated, based on administrative data and other additional sources.
However, it warns that future revisions of the data for the first quarter could be larger than usual due to the economic context and the "sudden" changes that are currently being experienced.