"The economy of the Ibero-American region is changing and cultural production will be a strategic area"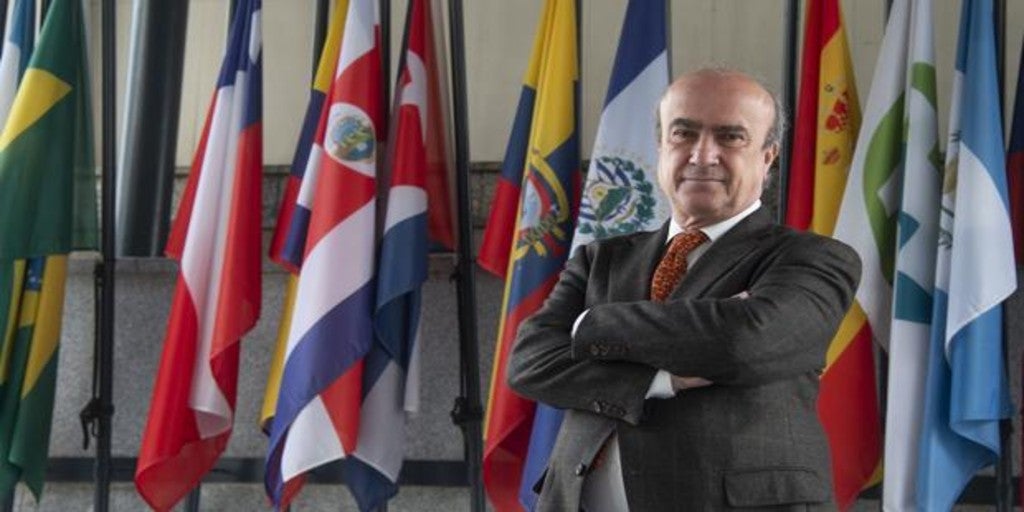 Updated:
save

The Organization of Ibero-American States for Education, Science and Culture (OEI) is the first intergovernmental body for cooperation in the Ibero-American space. Since 1949 it has been working to promote cooperation in its three fields of action and today, are part of the OEI 23 member states and has 18 regional offices, in addition to its General Secretariat based in Madrid. The OEI is a sponsor of the ABC Ibero-American Short Film Festival (FIBABC), one of the most prestigious online film competitions in the world. The general secretary of the OEI, Mariano Jabonero, analyzes in this interview the importance of culture in the Ibero-American region as a strategic area for its growth.
What is the role of culture in an organization like OEI?
Education, culture and science are the three areas of activity of the OEI and traditionally the activity of the OEI has been strongly educational. In recent years it has changed because educational coverage is high and because governments have assumed educational policy as part of everyday culture. Educational investment in the region has grown a lot, so in this field we have taken a step back and our work is more associated with technical and advisory tasks. In the case of science, it is closely linked to higher education since more than 60% is carried out in universities. Culture is an area that is growing in recent years. When I assumed the position of secretary general of OEI two years ago, I created two new general directorates, one of them that of culture.
Why has interest in culture grown?
For many reasons. It is a region with great cultural potential and cultural diversity gives identity to Latin America. Furthermore, countries realize that culture has an important political value and that the opinion of cultural actors is taken into account. It also has a very strong value in the economy and employment, the so-called orange economy. Its contribution to GDP in the Latin American region is between 2 and 6%, in Spain at 3.8%. They employ 1.9 million people. And in addition to all this, it is a therapeutic element, as we have seen during the pandemic. All this has made us pay more attention to it and have defined a line of work.
What does this line of work consist of?
On the one hand, we are committed to the study and dissemination of the relationship between culture and economy. Cinema plays a very important role because it is the cultural industry with the greatest diffusion capacity. Cinema's digital media makes it easy to share movie production quickly. We refer to cinema in Spanish and Portuguese and we are 800 million people who speak those languages. And the region's cinema has a component of cultural diversity. For us to support initiatives such as FIBABC it is important and we want to repeat it. It reinforces a cultural industry that will grow and that is part of the cultural agenda of the region. An example of our commitment to cinema is the recent creation of an Ibero-American chair of Digital Culture and Intellectual Property Law, at the University of Alicante. We have also supported initiatives such as film scripts, as is the case of Luces paralearning, awarded by the WISE Awards 2017 in favor of Education.
How has culture been helped during the pandemic?
We have seen how everything has come to a standstill and the region has been devastated. Cultural centers, cinemas and theaters have been closed, the craft fairs ... Only the digital has been able to maintain. That is why support for the sector has begun to emerge. We are working on finding some measure to find social protection for artists. Keep in mind that artists are not equally protected in all places. For example in Spain bullfighters are artists and are very protected, with their mutual and insurance. But in other places being an artist is a very informal job.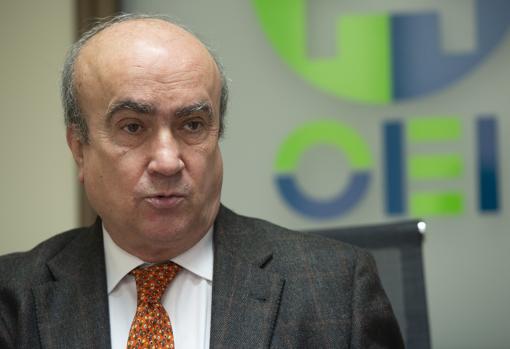 What future prospects are there for the sector?
It is a growing sector, as has been demonstrated in recent years. The economy of the region is changing. The economic structure has been based on the sale of raw materials and cheap labor. The region's economy may change as it moves to the knowledge culture. The cultural production of the region has increased a lot and I think it will be a strategic area.
The OEI work plan for two years, 2021-2022, has just been approved. What are the main strategic lines?
A more inclusive, digital, skills-based and skills-based education human rights, with special focus on early childhood, as well as on higher education where academic mobility, research and scientific transfer of knowledge are the keys. A culture that fosters the creative economy and diversity of Ibero-America and protects its heritage, languages ​​and intellectual property.