The economy of anxiety | Economy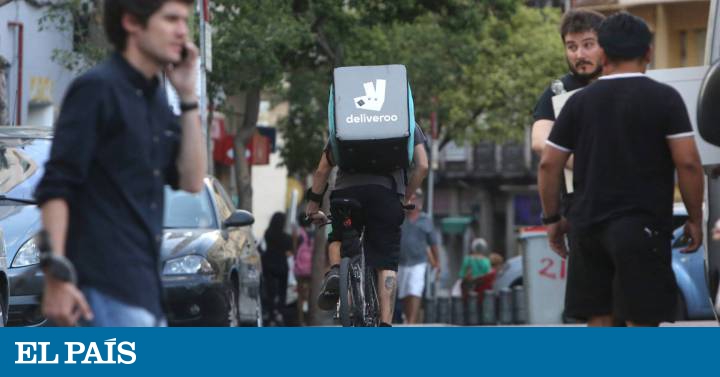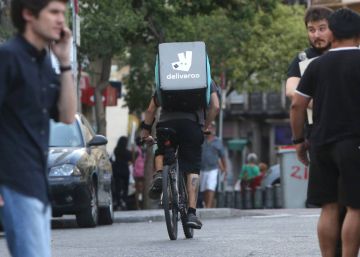 It has many names. Job insecurity, job insecurity, poor workers, uberization of the economy. All identify the same social reality characterized by a widespread loss of rights. The model of people living on occasional jobs in absolute insecurity is increasingly imposed. "They don't offer you contracts. The most frequent are jobs and that present an invoice, "explains a freelancer. "You live in a situation of permanent drowning because it is very difficult to organize your life without anything solid."
The spoiled British writer Mark Fisher analyzed the aftermath of precarious work in Capitalist realism, is there no alternative? (Black Box). In this book he wrote: "It is not surprising that those who live in these conditions, with hours of work and terms of payment that vary infinitely, in terribly tenuous conditions of employment, feel anxiety, depression or lack of hope."
In October it will be released Ken Loach's next movie Sorry we missed you, which are the words left by delivery people when the recipient is absent. Loach, following the path of his last work I, Daniel Black, deepens the social deterioration suffered by the United Kingdom. Loach is impressed that many of the people who go to food banks are poor workers without any protection.
The existence of poor workers is not exclusive to the United Kingdom. It is a reality that has worsened during the crisis and post-crisis in several countries in Europe. It is worrying that Spain is the third EU country with a higher proportion of poor workers, 13.1% of employees in 2017, 2.3 points more than in 2012, according to the European Social Policy Network (ESPN) of the European Commission. This means that in Spain there are 2.4 million poor workers.
It is important to distinguish to which groups these employees belong with few rights. The most affected are non-European foreigners, who in 34.1% belong to the group of poor workers. Also in a very high proportion of poverty are European foreign workers (26%).
ESPN's work shows the perverse effects of the latest labor reforms which reflect the relationship between contractual conditions and poverty. Thus, 26.9% of part-time employees are poor. 23.1% of temporary employees and 21.7% of freelancers are also of this condition. By age groups, the most punished are the young workers (18 to 24 years old), who in 19% are poor. The most disturbing thing is that the situation of these groups has worsened between 2012 and 2017.
The Minister of Labor, Migration and Social Security, Magdalena Valerio, has waged a battle against job insecurity. More than 30,000 false freelancers have been regularized. Government action is positive. But a deeper change in the inertia of capitalism is necessary. A system that does not like to be called by name and only works well when it is well regulated.
. (tagsToTranslate) economy (t) anxiety (t) time (t) impose (t) model (t) person (t) live (t) occasional work (t) (t) absolute insecurity (t) (t) absolute



Source link