The economic impact of obesity in Spain will be 2.4% of GDP in 2060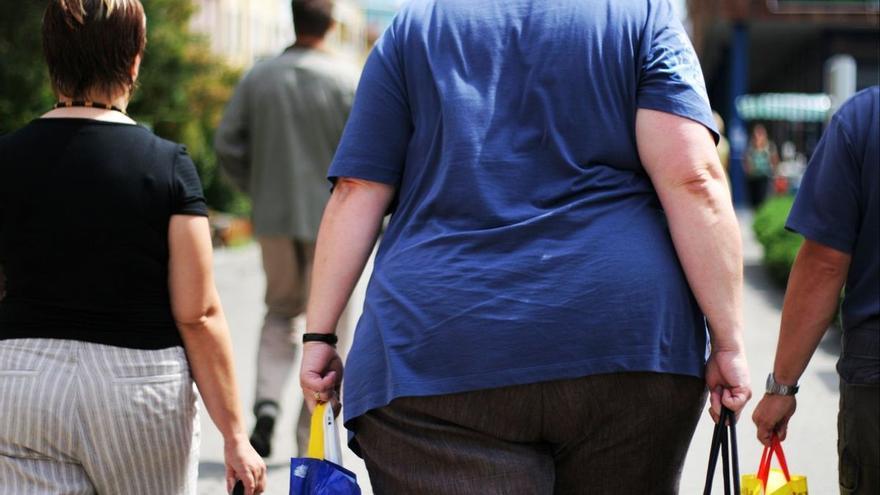 The costs related to obesity and being overweight in Spain they amount to more than 25,000 million euros and will grow by 211% until 2060, when they will be equivalent to 2.4% of the GDP Spanish, according to a study coordinated by the World Obesity Federation.
The study, published in the scientific journal BMJ Global Health, has analyzed the data from 8 countries -Australia, Brazil, India, Mexico, Saudi Arabia, South Africa, Spain and Thailand-, and concludes that urgent measures must be taken to reverse the growing trend of this problem.
With the results of this study, the Gasol Foundation of basketball players Pau and Marc Gasol, who is based in Sant Boi de Llobregat (Barcelona) and is a member of the World Obesity Federation in Spain, has warned that this new scientific evidence "must be a stimulus to promote the implementation of joint policies to tackle the causes of obesity".
The Gasol Foundation already made this same request in the report of the PASOS 2019 study, which revealed that the prevalence of child overweight was 34.9% in the population aged 8 to 16 years in Spain.
"We have a simple message for governments: inaction on obesity, lack of ambition and lack of coordination in public health responses are harming groups in situations of socioeconomic vulnerability, and the impact can be seen throughout society, "Johanna Ralston, executive director of the World Obesity Federation, commented in a press release.
According to the Gasol Foundation, the study has been commissioned in response "to the continued inaction on the root causes of overweight and obesity"a chronic, recurrent and progressive disease with which 800 million people live and which is increasing most rapidly in low- and middle-income countries.
Social, biological and environmental causes
The Gasol brothers foundation denounces that existing obesity strategies often focus solely on the person and do not address social, biological and environmental causes that are responsible for rising levels of obesity, such as genetics, lack of access to healthy food systems, or aggressive advertising.
By expanding the scientific evidence on the impact national economic, the authors hope that "actions will be taken that will bring about a real change in this trend."
The calculation of the costs of obesity in each country has been made considering both direct costs, such as medical care and those associated with trips to health centers, and indirect costs, such as premature mortality and absenteeism from work.
The results indicate that indirect costs represent 65% of the total economic impact.
The study indicates that in 2019 a high BMI cost Spain 25,136 million euros, that is, 2.1% of Spanish GDP, which represents a per capita expenditure of 537 euros during that year.
By 2060, global costs are expected to rise to € 52.9 billion, 2.4% of GDP, assuming a per capita cost of € 1,289.
The study also indicates that in 2019 the high BMI caused the costs in Brazil, Saudi Arabia and Australia to reach 39,000 million dollars, 19,000 million dollars and 24,000 million dollars, respectively, which is equivalent to 2.1%, 2, 4% and 1.7% of the GDP of these 3 countries, with similar trends also in Mexico, South Africa and Thailand.
If urgent action is not taken, the economic impact in the eight countries analyzed is projected to increase by between 2.4% and 4.8% by 2060.