The ECB will reduce the rate of purchase of debt of the emergency program in the fourth quarter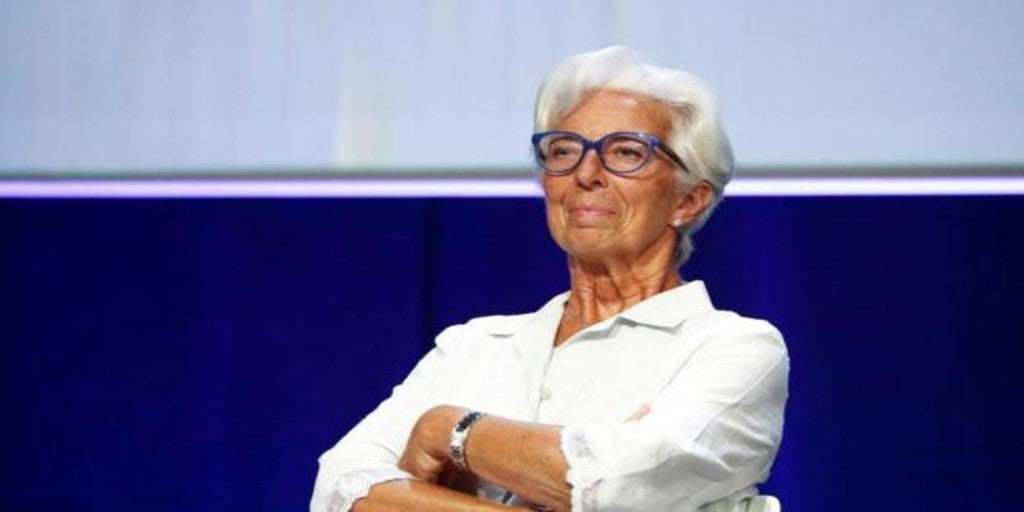 Updated:
Keep

The European Central Bank (ECB) has decided this Thursday to reduce the pace of weekly purchases of emergency debt in the fourth quarter to face the pandemic compared to the other two previous quarters. 'Based on a joint assessment of financing conditions and the inflation outlook, the Governing Council considers that favorable financing conditions can be maintained with a rate of net asset purchases under the emergency purchase program against the pandemic (PEPP) slightly lower than in the two quarters previous ", advanced in a note the Governing Council of the ECB.
Likewise, the President of the ECB, Christine Lagarde, announced that the euro zone economy will "surpass" its pre-pandemic level before the end of the year, after the institution's upward revision of its growth projection by 2021.
The ECB increased its estimate of growth in the euro zone in 2021 to 5% on Thursday, in a context of economic reactivation after the impact of the pandemic, according to Lagarde. This is 0.4 percentage points more than the previous forecast, of 4.6%. Instead, ECB experts slightly cut their growth estimate for 2022 from 4.7% to 4.6%, and for 2023 they left it unchanged at 2.1%.
On the other hand, the ECB has decided to leave interest rates unchanged. Thus, the main interest rate remains at 0%, while the deposit facility remains at -0.5%; and the marginal credit facility, at 0.25%.
The ECB stressed, as in the July meeting, that it will maintain rates at their current level, or lower, until inflation reaches 2% "long before" the end of the projection horizon and "durably" to the rest of the time window.
The conditions for raising rates also include that the progress of core inflation is "sufficiently advanced" to be consistent with inflation stabilizing at 2% in the medium term. "This could imply a transitional period in which inflation is moderately above the target," they pointed out from the central European entity.