The ECB will end its debt purchases in July and anticipates that it will raise rates by 0.25%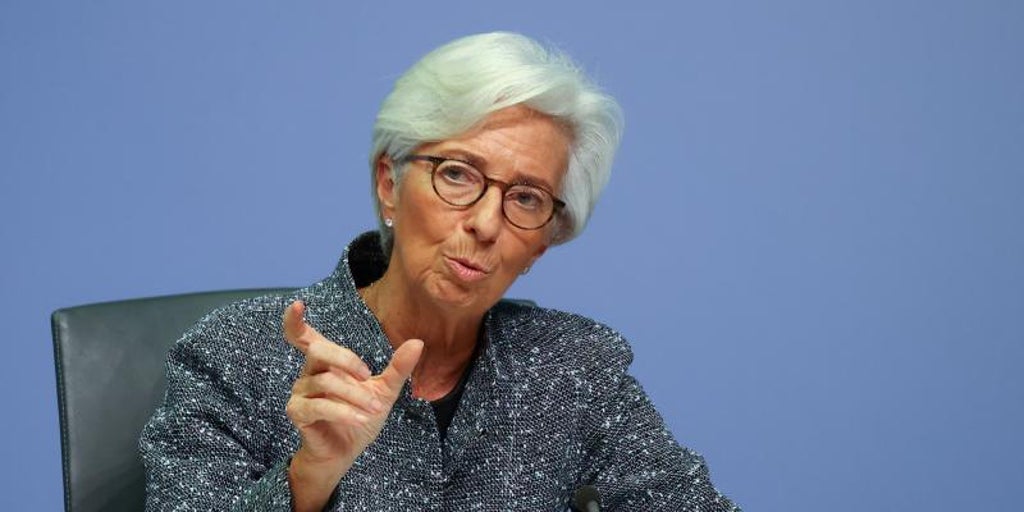 Rosalia SanchezCONTINUECorrespondent in Berlin Updated:06/09/2022 15:07h
Save
Related news
The Governing Council of the European Central Bank (ECB) has decided that the net purchases under its public asset purchase program (APP) will end in July, as the members of the Executive Committee in recent weeks.
Also, with the aim of curbing inflation, the ECB has announced that at its meeting on July 9 it will undertake a 25 basis point rise in interest rates. In addition, another rate hike has been advanced in September, although in this case it has not mentioned the volume of said increase. He has underlined that "the calibration of this rate hike will depend on the medium-term inflation outlook", so if these forecasts "persist or deteriorate, a greater increase will be appropriate".
In recent months, the ECB has been undertaking a reduction in the volume of purchases under the APP. In April it acquired assets worth 40,000 million, while in May they became 30,000 million and it is expected that in June the volume will be reduced to 20,000 million.
In its last meeting, held in April, the Governing Council of the ECB had indicated that the end of the purchases would take place in the third quarter, but had not yet given a date. In recent weeks, both the president of the institution, Christine Lagarde, and the rest of the members of the Executive Committee, had anticipated that the net purchases would probably end in July.
As decided by the ECB, the monetary authority will not fatten its balance sheet during the seventh month of the year, so from July 1 it will only reinvest the maturities of portfolio assets. These reinvestments will occur over an "extended period of time" after interest rates begin to rise. In any case, the purchases will continue to be made for the time necessary to maintain "ample" liquidity conditions.
Regarding the pandemic emergency purchase program (PEPP), there have been no changes. The maturities of the assets purchased under the PEPP will be reinvested until the end of 2024. Furthermore, in the event of a new "market fragmentation", the ECB will execute those maturities with "flexibility" in terms of time horizon, asset classes and jurisdictions.
In July it will be the second time that the ECB has zeroed net asset purchases under the APP since this stimulus program began in October 2014. Between January and October 2019, the ECB already paralyzed net asset purchases, only limiting itself to reinvesting maturities.
View commentsTopics

Source link