The ECB prepares a new anti-crisis tool to protect peripheral debt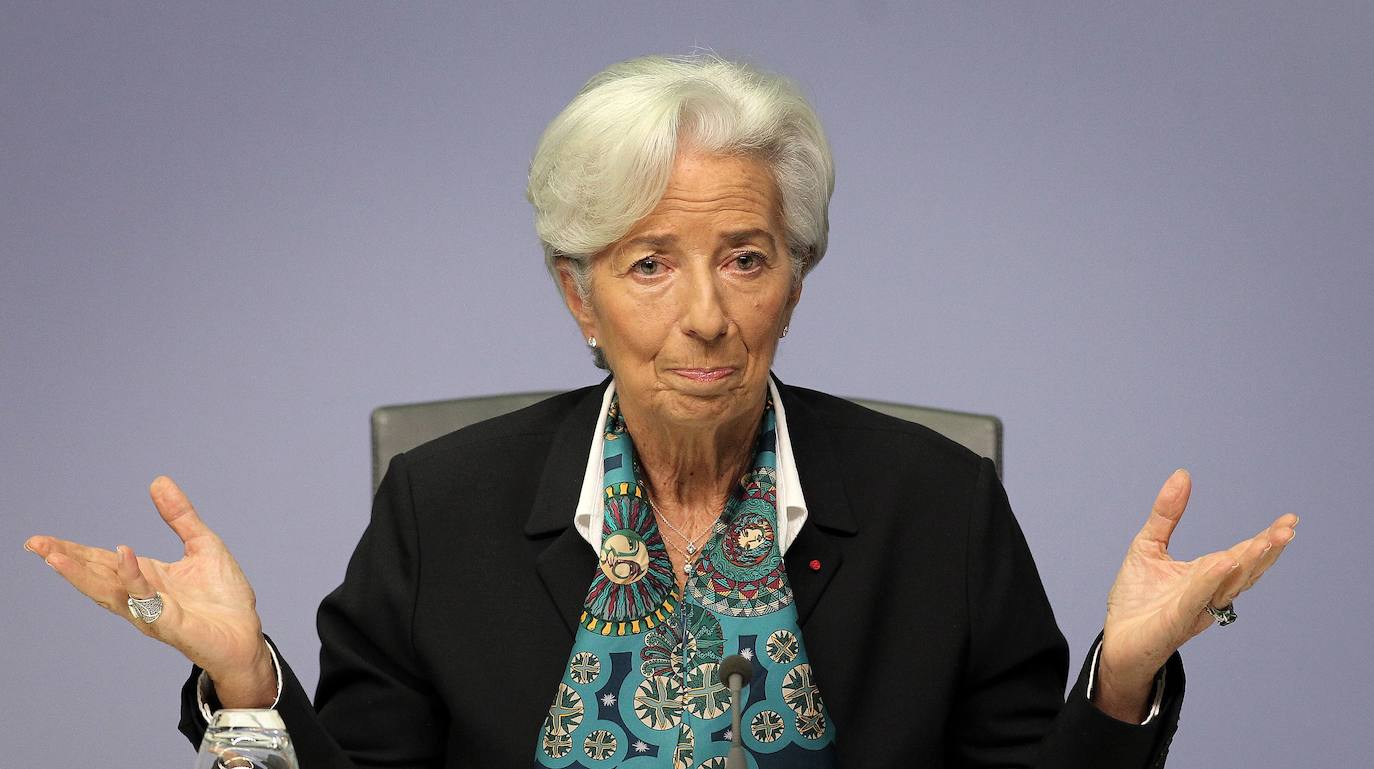 The monetary organization still does not detail what that specific vehicle will be like and confirms greater flexibility in the reinvestment of the emergency debt purchase program
The European Central Bank (ECB) sends a signal to the market of its commitment to avoid what it now calls "financial fragmentation" in the face of the recent rise in risk premiums in peripheral countries such as Spain.
The monetary organization surprised early in the morning with an emergency meeting forced by the tension experienced in the sovereign bond markets in recent days, with a wave of sales that has triggered the profitability of European paper (which comes to indicate the interest demanded by investors to buy a country's debt) reactivating old ghosts of the sovereign debt crisis in the region.
The simple announcement of the meeting caused a rebound in the stock markets from the first hour and a greater calm in the debt markets. However, the reaction has been negligible after a statement of just two paragraphs in which the monetary institution confirms what it had already hinted at at its last meeting, held last week. Specifically, it will apply flexibility in the reinvestment of the emergency purchase program (PEPP). In other words, it will be able to acquire more debt from the countries of southern Europe in order to contain risk premiums.
The biggest novelty of the meeting is that, as confirmed by the body in its statement, the Eurosystem committees have been given a mandate to "accelerate the design of a new instrument" -of which the details are still unknown- to avoid the escalation of risk premiums and higher financing costs for States.
"Since the gradual process of normalization in monetary policy began in December 2021, the Governing Council has committed to act against the resurgence of fragmentation risks," it indicates in its statement. "The pandemic has left lasting vulnerabilities in the eurozone economy that are, in fact, contributing to the uneven transmission of our monetary policy normalization across jurisdictions," he warns.
The market reaction has been quite lukewarm to the statement, with investors anticipating this possibility from the first hour. In the debt markets, the return on the ten-year Spanish bond fell from 3.08% to 2.88%, while the Ibex-35 maintained the 1.5% rise that it already showed before the announcement.