The ECB is preparing a new instrument to prevent risk premiums in Italy or Spain from getting out of control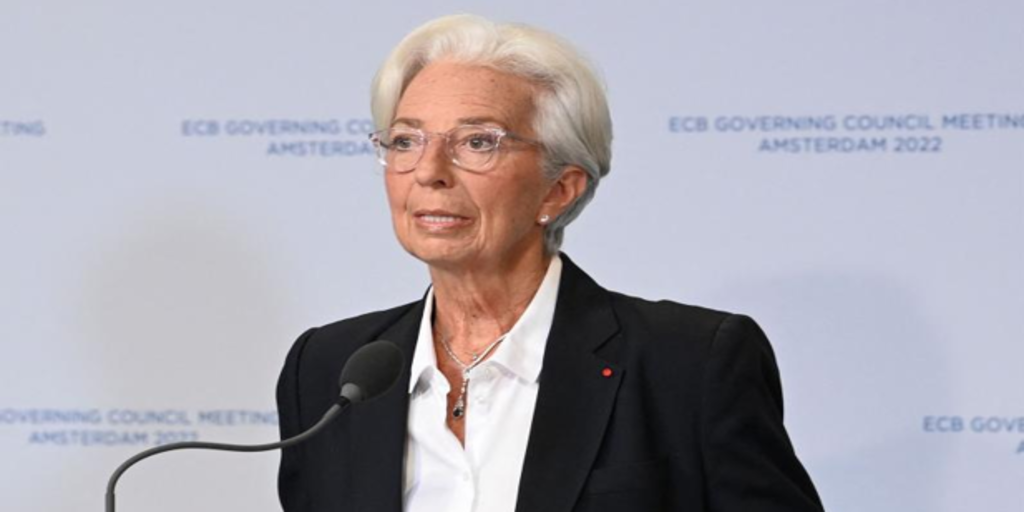 Rosalia SanchezCONTINUE
Updated: 06/15/2022 15:18h
Save
Related news
The European Central Bank (ECB) is preparing a new instrument to prevent risk premiums in Italy or Spain from getting out of control. After an emergency meeting, the ECB announced its plans to accelerate the design of "a new anti-fragmentation instrument" for examination by the central bank body. Likewise
the ECB reported that its Governing Council has decided to apply flexibility in the reinvestment of the maturities of its debt portfolio corresponding to the anti-pandemic program (PEPP).
The entity chaired by Christina Lagarde admitted that the pandemic has left lasting vulnerabilities in the euro area economy that, in fact, "are contributing to the uneven transmission of the normalization of monetary policy between jurisdictions."
The decision is made because the yields of the debt bonds of several European countries, including Spain, have increased considerably since the ECB promised last week a series of interest rate increases that will begin to be effective from July. . The spread between the yields of Germany and the most indebted nations of the south, among which Italy undoubtedly stands out, has risen in a few days to its highest level in more than two years and the risk premiums are reaching peaks that we did not see, in the case of Spain, since 2014.
Christine Lagarde considered it necessary to closely monitor this phenomenon on Wednesday and summoned the members of the Governing Council to a meeting in Frankfurt. "The Governing Council will have an ad-hoc meeting on Wednesday to discuss current market conditions," a spokesman reported.
The meeting comes on the same day that the US Federal Reserve is expected to raise interest rates again, possibly as much as 75 basis points, threatening a new tide in the markets. The euro rose more than half a percentage point against the dollar to 1.0487, while Italian 10-year yields fell 22 basis points and Italian stock futures rose sharply. This is in contrast to the performance of German 10-year yields, a benchmark for the 19-country currency union, which has reached 1.77%, its highest level since early 2014.Isabel Schnabel, German and member of the council of the ECB, in addition to being responsible for market operations, declared yesterday that the European Central Bank is "closely" monitoring the situation and ready to implement new tools if it finds that the revaluation of the market is "disorderly".
"We will not tolerate changes in the financing conditions (of the euro countries) that go beyond the fundamental factors and that threaten the correct transmission of monetary policy," Schnabel guaranteed, adding that there are no limits to the commitment of the BCE to prevent fragmentation.
View commentsTopics

Source link