The ECB applies a rate hike of 0.75%, the largest in its history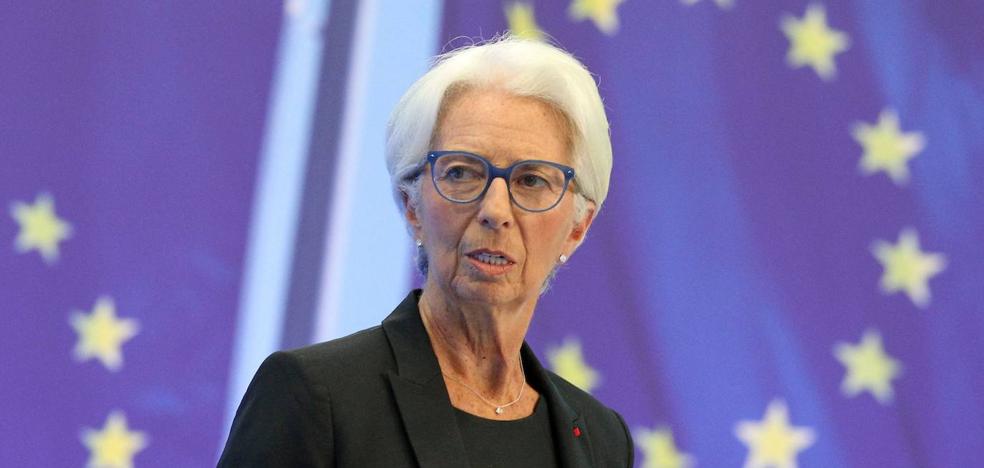 European inflation exceeds 9% and leads the agency to make an unprecedented decision in twenty years
The pressure of inflation, which has exceeded 9% at the European level, has led the European Central Bank (ECB) to take an unprecedented measure. The body chaired by Christine Lagarde announced this Thursday a rate hike of 0.75%, the largest increase in its twenty-year history. He also points out that more increases will be necessary to contain prices, which will remain high for "a long period of time."
After announcing the end of emergency purchases due to the pandemic, the ECB announced that it would end the era of negative rates and that they would gradually increase. However, in the last meeting of its governing council, the European bank decided to make the price of the euro more expensive by 0.5% and, now, they are betting on a more aggressive rise.
The body already warned before the summer that it would evaluate the evolution of the European economy and that, based on these data, it would propose a new increase. Inflationary pressure, fueled by the threat of Russian gas cuts, and the depreciation of the euro against the dollar have been shaping the ECB's decision.
The European entity follows, in this way, the path initiated by other central banks and hits an acceleration that it hopes will contain the rise in prices. Until now, the organization's greatest fear was that a rate hike would increase the debt of peripheral countries. To avoid this, it has the debt transmission mechanism -TPI, for its acronym in English- that could be released with the application of this increase.
The ECB's objective is to ensure that inflation returns to 2% in the medium term and it will "reassess" its measures on a regular basis to that end, the statement published on Thursday indicates. For the moment, the entity has revised its forecasts upwards and calculates that inflation will remain above 8% in 2022, before falling to 5.5% next year and 2.3% in 2024.
The high price of energy and the war in Ukraine are sinking consumer confidence, which will slow down economic activity in the EU. The reopening after the pandemic makes the ECB forecast a growth of the European economy of 3.1% this year. For 2023 and 2024, it calculates that the activity will moderate to 0.9% in 2023 and 1.9% in 2024.