"The easiest way to control people is through fear" | Culture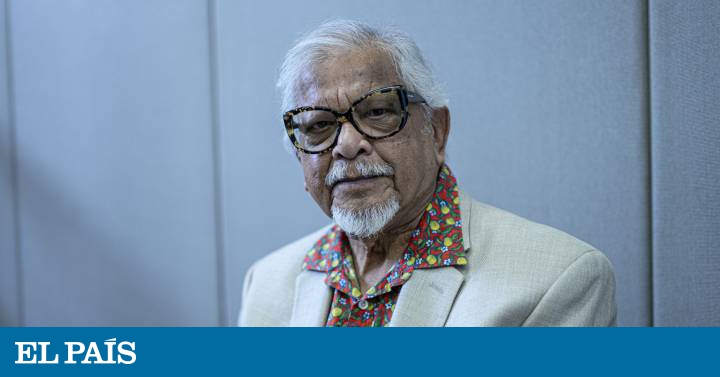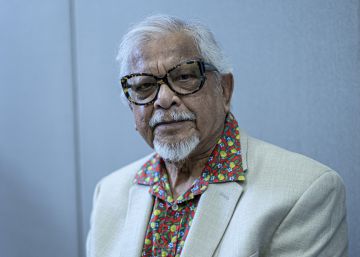 Arun Gandhi (Durban, 1934) serves black tea before beginning to talk about anger. Mahatma Gandhi's fifth grandson waves the spoon while patiently answering the questions. Outside the room you hear the noise of the whirlpool that is the Guadalajara International Book Fair, but he does not lose his temper. The activist and writer has come to Mexico to present The gift of anger (Amber Ocean, 2018), a memory and at the same time a reflection on the human capacity to overcome their impulses and resist violence.
Gandhi writes of the lessons he learned from his grandfather as a teenager and joined him to live in an ashram in India. His words make sense in full social and political upheaval in some parts of the world. The activist observes how in 2019 leaders use anger and hate to divide. "We have found that the easiest way to control people is through fear and the more fear you can instill in people, the more control you can have. We do this with our children, every time we threaten to punish them if they don't behave, we are teaching them that people should be controlled with fear. Fear of punishment, fear of power, "he explains in an interview with EL PAÍS.
Before moving with his grandfather, Arun Gandhi suffered racism during his childhood in South Africa, where he lived with his parents. White children excluded him because of his skin color and black children beat him when he left school. His frustration at the hatred and violence that surrounded him began to concentrate inside. With the perspective of time, Gandhi has found that this feeling of hostility was nothing more than the seed of what he has called passive violence.
The writer and activist argues that before violence is physically unleashed in front of our eyes there is an accumulation of negative expressions that anticipate rudeness. They range from discrimination to uncontrolled waste of natural resources. "We have to focus more on passive violence because it has become the gasoline that ignites physical violence. If we want to eliminate physical violence we have to cut that fuel that comes from each of us, we have to be the change, "he says. His grandfather – the greatest promoter of the peaceful protest – helped him to recognize and avoid violence in his day to day.
The heritage of his famous grandfather has pushed him to travel the entire world. He says that the most common question among young people who attend his talks is whether he really believes that there is an individual capacity to produce changes that impact humanity. His response is the example of a young man who, working on a Gandhi legacy tour program, taught illiterate women in India to build solar panels to supply electricity to their communities. All non-profit. The difference, he explains, is to act individually without having any interest inspired by money and materialism. "A lot of people who go to sleep hungry because they can't afford food and that is the worst form of passive violence, where we have all that amount of food but we don't give it to anyone because it's all about making money," he says.
Gandhi acknowledges that recent protests in the world call attention to those convened by the youngest. However, he believes that they should be more persuasive and avoid expressions of confrontation to even invite other sectors to join their demands. "It is very difficult to spread love, and with hate it is very fast. I think it's because we have created a suspicious society, where we teach people since they are children that everyone is guilty until they prove they are good people. We are always suspecting people we don't know, one thing leads to another and we begin to hate faster than we begin to love, "he says.
(tagsToTranslate) easy way (t) (t) to control (t) people (t) to be (t) fear (t) grandson (t) thinker (t) Indian (t) to reflect (t) use (t) anger ( t) hate (t) world leader (t)



Source link