The Dutch university that will only hire women | Science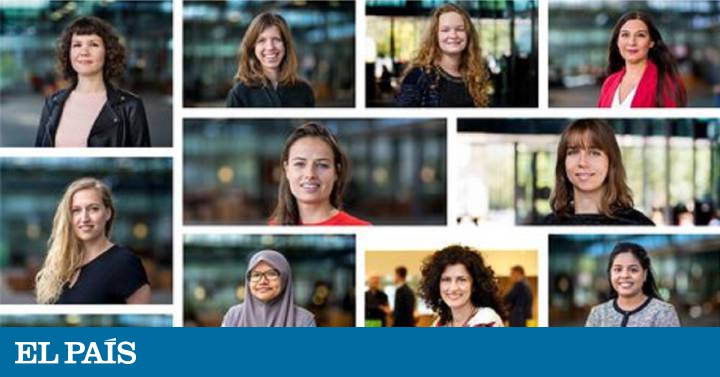 The Technical University of Eindhoven has left in search of greater gender balance among its scientists and, during the next year and a half, only women will be hired in all scientific categories. The curriculum of your male colleagues will apply when there are no suitable candidates. The measure entered into force on July 1 and it is expected that 20% of the chairs will be filled by women in 2020. Each position will have a budget of 100,000 euros for their own research, and a mentor. The rector wishes that 25% of the positions of titular professor and 35% of the assistants are covered by women.
The recruitment plan for the new teachers and researchers is called Irène Curie Fellows, in honor of the winner of the Nobel Prize in Chemistry in 1935, and is part of a five-year program in which there will be 150 free positions. Irène was the daughter of Marie Curie, the first and only woman awarded two Nobel prizes (for Physics and Chemistry) and her husband, Pierre, who also obtained the first with his wife in 1903. Of the 14 Dutch universities, the Technique of Eindhoven is the one has fewer professors: one in eight among the 186 in exercise in 2018, according to the National Network of Professors.
"It's been known for a long time that a diverse workforce gives better resultsIt is more creative and facilitates innovation, and we attach great importance to equal opportunities, "said Frank Baaijens, rector in Eindhoven and specialist in biomechanics, who studied at the Technical University. Positive discrimination is legal in the Netherlands whenever there are groups that are under-represented in some sectors, and at this moment, one out of every four doctoral students in technical careers is a woman, calculates the Central Statistics Office.

The experts of this entity point out that the biggest difference is in Computer Science (with 14% of students), while in Mathematics and Natural Sciences (for example, Physics, Chemistry, Astronomy, or Geology) are 38% . "It is not about attracting them because it is a pity they are not there, but because working with them is a formula for future success," say spokespersons for the National Network of Professors.
At the end of last week, and during the presentation of his plans, the rector Baaijens admitted that "not everyone is in favor of positive discrimination, because from a rational point of view we do not distinguish between men and women. However, the studies carried out in this regard show that this gender distinction is made unconsciously. In the last decade, we have done our best in Eindhoven to improve the percentage, although without satisfactory results. So that the new type of contract is necessary"
"Women want an open and fair selection, and almost everyone wants to be hired for their qualities and not in the name of an ideological agenda"
Rik Peels, researcher at the Faculty of Humanities of the Free University of Amsterdam, is one of the dissident voices that has explained his rejection on Twitter. "As my wife says, the plan is condescending: as if women could not find work alone," he says, in an open thread in his personal account. "Women want an open and fair selection, and almost everyone wants to be hired for their qualities and not in the name of an ideological agenda. This discriminates against men, and one inequality is not corrected with another, "he writes.
According to the plans of the Technical University of Eindhoven, if a male applicant whose qualification is extraordinary appears during the year and a half calculated, an additional commission will be created and exceptions may be made. If after the deadline has not been found a good female candidate for a position, the registration period will be reopened, but this time outside the special program. In this case, there should be two names, male and female, in the lists to be evaluated.
(tagsToTranslate) Dutch university (t) (t) Dutch (t) recruit (t) woman (t) rector (t) technical university of eindhoven (t) want (t) major (t) balance (t) gender (t) ) next (t) year (t) medium (t) only (t) accept (t) man (t) have (t) candidate (t) adapt (t) put (t) scientist



Source link