The drone company confirms that there is no trace of the dogs isolated by the La Palma volcano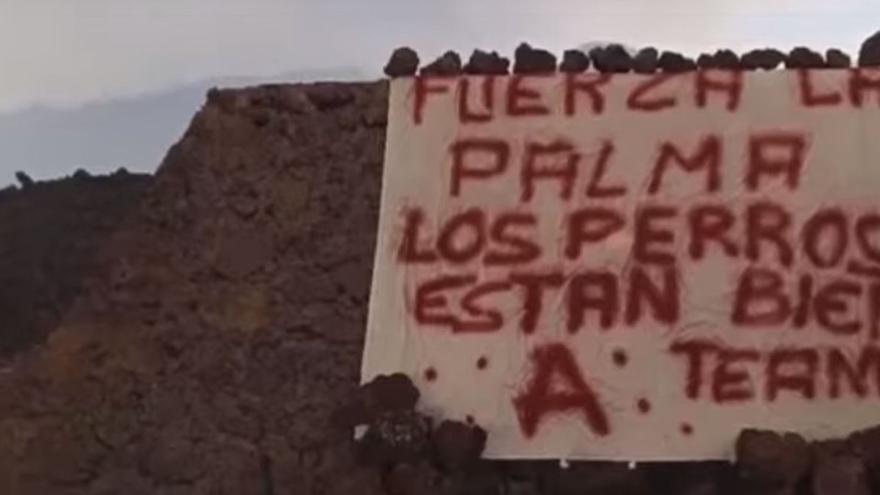 The drone company Aerocámaras announced this Friday that the teams displaced on La Palma they return to Galicia after verifying, through the flights, that the dogs that were isolated in two ponds in Todoque are no longer in the zone.
"After conducting exhaustive surveys of the exclusion zone where the dogs were allegedly found, we confirmed that our drones have not found any trace of the animals," they point out through their Twitter account.
In addition, they clarify that they have only detected the presence of human footprints and a sheet, which in principle, could belong to the group of people that has been attributed in social networks the rescue of the hounds under the name of 'A Team'.
However, they point out that keep in contact with local authorities and animal protectors to know the real state of the dogs.
From the direction of Pevolca It was clarified this Thursday that they are not aware of the possible rescue of the dogs once authorization was given to the company to undertake the rescue by air, and the director, Miguel Ángel Morcuende, came to qualify as "despicable" that there are people who violated the exclusion perimeter to access the ponds.