The dream of the bald gives enormous returns to an industry that flourishes in Spain | Economy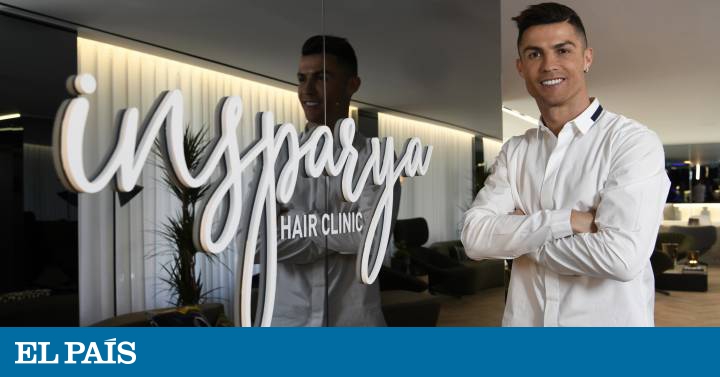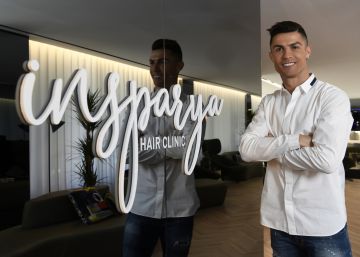 Spaniards seem increasingly convinced that capillary micrografts (hair transplantation from the neck to the frontal area) give good results and that following baldness is no longer a conviction without remedy. These minority interventions, recently, "have multiplied by three in three years," says Dr. Lourdes Moreno Carbonell, medical director of Neo Injerto Capilar, with centers, in Zaragoza and Madrid. "When we opened the clinic, in 2005 we did 35 transplants a year, now 250," he says. An exceptional case? No. Rather it is the dominant tonic. At the Tufet Clinic, in Barcelona, ​​its founder, Jaime Tufet, a member of the SEME (Spanish Society of Aesthetic Medicine) says that "we did two transplants a week eight years ago, and now two newspapers ". The interest in micrografts is such that in Svenson, a Spanish company, with 38 centers in Spain, 30,000 people were informed last year. "We have doubled the number of interventions in four years," says Emma Iglesias, medical director of the company, also present in Germany, Switzerland and Portugal.
We are facing a mass phenomenon, impossible to predict 10 years ago and that has skyrocketed thanks to the greater ease and comfort of the interventions, its good results, a growing word of mouth, the sharp drop in prices and the growing competition between clinics. "When I started 10 years ago there were about 10 companies, now there are more than 40," explains Javier Pedraz, medical director of Insparya, the clinic in which Cristiano Ronaldo participates that has recently opened its doors. So, even though Istanbul is the world mecca of hair grafts (with 400 centers), Madrid is the capital of the sector in Europe. "We are the second largest market in the world in alopecia, with 62% of men suffering from it," says Pedraz.
The first reason for this boom is that the cost has been much cheaper. A group of new clinics, some low cost, Many opened between 2018 and 2019, are offering prices similar to those of Turkey. And it is that the success of this country for its reduced rates has meant that many Spaniards are not willing to pay much more here. In addition, Moreno Carbonell acknowledges, the fashion of going to Istanbul to do transplants "Has ended up socializing and popularizing the treatment". Also the costs have been cut. Equipment and instruments are worth a fraction of what they cost 10 years ago, in addition to the fact that most of the clinics have industrialized their processes.
Draft Changes
Although, as Francisco Jiménez Acosta, vice president of ISHRS (International Society of Hair Restoration Surgery) recalls, "the law prescribes that these transplants be done by a doctor", there is a growing presence of technicians, something that is due to the current Transplants, performed according to the FUE system, are easier than those of 10 years ago when the FUSS method prevailed. This change in methodology allows several of the phases of the intervention to be delegated to non-surgeons. So while in Istanbul Transplants are offered for less than 2,000 euros (with travel and stay), some Spanish low cost clinics have promotions of 2,500 euros. In this context, the most prestigious clinics have also had to lower prices. Moreno Carbonell, of Neo Injerto, known as the "clinic of celebrities" acknowledges that they have been reduced "to the third or fourth part." In Insparya, the average prices are between 4,000 to 6,000 euros, the usual among the most recognized clinics and the usual for a transplant in a somewhat advanced baldness.
The reality is that prices depend on the severity of alopecia and the number of follicular units (each with 2.5 hairs) that must be transplanted to cover the unpopulated area. Most clinics transplant between 2,500 and 3,500 follicles (6,000 to 8,000 hairs). In more severe baldness it is necessary to transplant more than 4,000, even 6,000 or 7,000. "In that case," explains Dorian González, a hair surgeon at Planas, "a second intervention is made, a few months later, to avoid damaging the donor area," which ends up, in that case, doubling the price. Each follicle, in short, comes to cost, in good clinics, between two and three euros. In Mediteknia Dr. Jiménez Acosta charges for a micrograft of 2,000 follicles about 4,000 euros; at the Planas Clinic, between 5,500 and 6,000 euros for the transplant of 2,500 to 3,000 units; and in Neo Graft they charge 5,000 euros for 3,500 follicles. Of course there are cheaper options: Man Medical Institute offers an unlimited follicle transplant for 2,985 euros.
The anti-baldness boom has also benefited from the advancement of the FUE (Follicular Unit Extraction) technique, born 20 years ago but has gained speed in the last 10. It is a less surgical and invasive technique than its predecessor, the FUSS ( Follicular Unit Strip Surgery). While the latter had to remove a 15 cm long strip of hair, forcing anesthesia, sewing the stitches and leaving scars and forcing a postoperative period, with numerous incidents, in the FUE follicle is extracted to follicle: It is painless and leaves no scars. In addition, although it is more laborious, and long, FUE has won over patients because it is less invasive. For the sector it has been like a mana. "In the FUSS," says Dr. Monica Rolando, director of the Serrano Medical Unit (the clinic that changed José Bono), "surgical training and a larger team were needed."
Another explanation is that people have begun to see results. Those who saw 15 years ago did not like it. At first the punch technique prevailed, which gave a result known as doll hair. The techniques have achieved such a level of perfection that "it is impossible to see the difference between new and natural hair," according to Moreno.
People have heard about these changes through word of mouth and heart programs. Many celebrities have gone on TV to present themselves with their new look. "This was decisive and generated effect-imitation," acknowledges Tufet. "People saw how Rafa Nadal or many players changed their appearance, without suffering." Potential patients lost their fear. The profusion of new clinics has completed the circle. One of the ones that opened this year, in March, has been that of soccer player Cristiano Ronaldo, Insparya, a Portuguese company that has 80% of the neighboring market. The one in Madrid is distributed in several plants, has 18 operating rooms and aims to perform 18 daily transplants.
It has also helped its massification that the FUE is a minor surgery, which has led to more cosmetic doctors entering than ever. "It is an outpatient surgery, which gives few complications and is very profitable," acknowledges Jiménez Acosta. It is also expected that the growing opening of new clinics will continue to push down the prices of transplants, which has led some medical associations to denounce that some of these centers suffer from bad practices. "In several of them they are moving the methods of Turkey and have lost the medical criteria of patient choice," complains Monica Rolando. In some, patients are not received by a doctor but by commercial advisors, who charge on commission and recommend the transplant, even when it is not indicated. It's about making a box, "says Rolando.
In Planas, Dorian González clarifies that "when the alopecia is very strong there is not even a donor area for the micrograft. And if you do, you substitute one bald for another. " Given these potential problems, it is recommended that patients, before signing a transplant, inform themselves and take into account a series of criteria among which they would highlight, says Juan José Gómez, IMD marketing director. Dermatological Medical Institute (with 13 clinics) "the real experience of the surgeon, a good value for money and that guarantees pre and postoperative treatment and follow-up of patients in the clinic". In any case, the doctors consulted agree that the system in Spain is quite reliable. "We are not having major incidents or complaints," says Tufet of the SEME. And this is just the beginning. Spain is not the only country in which micrografts are growing. According to the IRSHS in 2016, 635,000 hair transplants were performed worldwide, 60% more than in 2014, with a total cost of $ 4,170 million. In Europe and in Spain the route is very long. "To date only 8% of Spaniards with hair problems have done a transplant," says Moreno Carbonell.
(tagsToTranslate) dream (t) bald (t) give (t) huge (t) revenue (t) industry (t) flourish (t) spain (t) micrograft (t) capillary (t) take off (t) last ( t) year (t) opening (t) numerous (t) numerous (t) clinical



Source link