The drastic decision of Mercedes that would benefit, and a lot, Fernando Alonso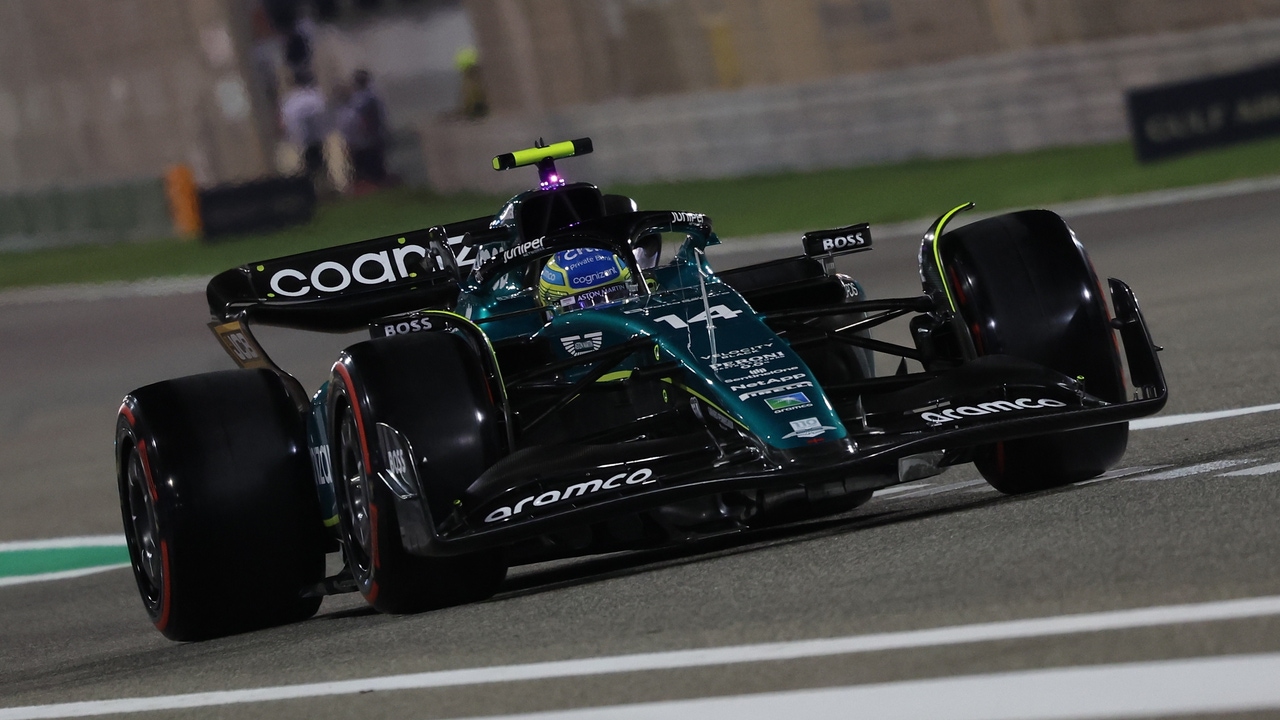 Aston Martin and its new AMR23 have become the big surprise at the start of the season in Formula-1. He already amazed his rivals in the pre-season tests and confirmed his spectacular performance on the podium achieved by Fernando Alonso in Bahrain. A third step of the podium that has not gone unnoticed by Mercedes, equipment engine supplierwhich would already be considering giving priority to the green team over the one led by Totto Wolf, Lewis Hamilton and George Russell.
Alonso's car has a Mercedes engine and their distribution was already the subject of controversy during the preseason. In the preseason it was revealed that the engines that Aston Martin would receive from Mercedes would be the most "worn out". As reported by 'Motor.es', the engines that have passed the most tests and wear the most will be the ones received by the British team.
the engine war
The ones that provide the best data on a point scale would be taken by Hamilton and Russell. Seconds would go to Aston Martin with priority to Lance Stroll. The third engines coming out of the Brixworth gate would go to McLaren, with the less fortunate going to Williams. This decision placed Alonso behind Stroll in what seemed to be the first sprint in his new team after a troubled relationship with Esteban Ocon at Alpine.
However, Alonso's great race last weekend has turned Mercedes upside down, which is already studying a change of strategy. The best engine that Lewis Hamilton had in the inaugural test in Bahrain, for example, delivered 3Kw more than the best of the Aston Martins, which is equivalent to about four horsepower. But this trend could change in favor of Aston Martin if the Mercedes team does not put the batteries.
The German media assure that a change is on the table and that Aston Martin is the one that begins to receive the best parts as a priority, but a series of factors must be given. For this to happen, Aston Martin would have to be ahead of Mercedes in the next two grand prix.
As advances theobjective.com, "Alonso is the only one who uses Mercedes engines to use the engine map in this way. It is the most skilful formula when it comes to using energy and recovering it. It's called deployment and harvesting map [mapa de entrega y recaudación de la energía].
"Denotes intelligence on your part. You have to understand it very well to use it correctly on the track. Let's say that in turns 12 and 13 in Bahrain he likes to manage this extra power," said the source close to the German brand consulted by this medium.