The documentary 'The footprints of elBulli' covers Adrià's legacy in Movistar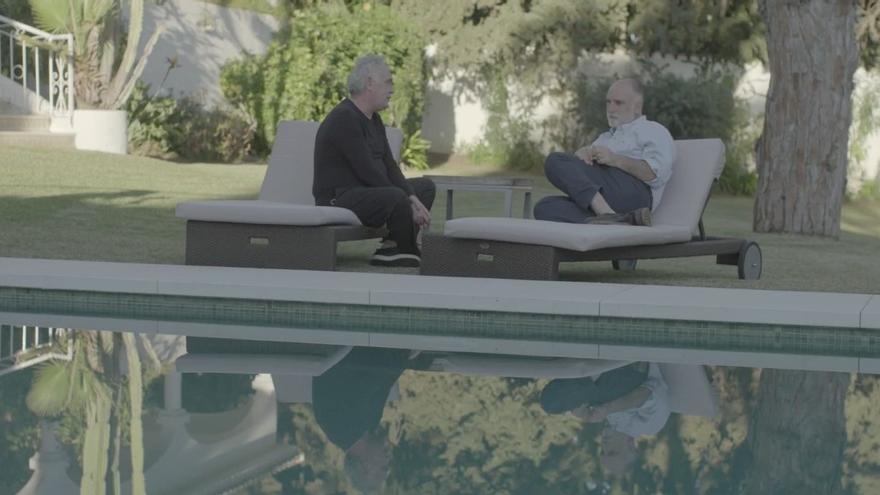 Considered the most influential chef in the world, Ferran Adria, stars in the original documentary of Movistar + 'The footsteps of elBulli', a journey through his professional career in the first person and with the testimonies of those who have been witnesses or inheritors of his creativity.
Coinciding with the tenth anniversary of the closure of the restaurant that led the list of 'The World's 50 Best Restaurants' for several years from its humble location in Cala Montjoi (Girona), the filmmaker José Lazarra collects his legacy in a documentary that will be released in October.
Besides the revolution that led to the restaurant, this piece combines past, present and future entering elBulli1846, Adrià's project that opens innovation to a new generation of young talents.
The documentary is presented, according to Movistar +, as "the gripping portrait of an unclassifiable and unique chef", and chefs such as Andoni Luis Aduriz, José Andrés, Juan Mari Arzak, Joan Roca, Eduard Xatruch, Mateu Casañas, Oriol Castro, Hiroyoshi Ishida, Najat Kaanache, Christian Escribá, Isao Kuramochi, René Redzepi, Pepe Rodríguez and Jordi Cruz.
'The footprints of elBulli' also has the testimonies of Adrià's wife, Isabel Pérez; his brother, Albert Adriá, and Panxo and Rita Soler, children of Juli Soler, in memory of their great friend and partner at elBulli.
"Intimate and everyday" moments with his wife Isabel they are combined in this documentary with a Ferran Adrià back in the kitchen who, in addition, will talk about projects that follow the Bullinian heritage such as the museum in Cala Montjoi or the Bullipedia, an inexhaustible source of gastronomic knowledge expressed in books.
For its protagonist, This documentary will serve to show what elBulli meant to new generations, who will be able to "go into it and discover the reasons for the influence it had and still has".
Ferran Adrià received the Grand Prix de l'Art de la Cuisine, he was the first chef to make the cover of The New York Times, a chair at the Camilo José Cela University in Madrid bears his name and has been distinguished with the doctorate Honoris Causa by the universities of Barcelona, ​​Aberdeen and Valencia (2010), in addition to achieving the Gold Medal of European Merit.