The documentary 'Leonard Bernstein in Gran Canaria' premieres at the Cicca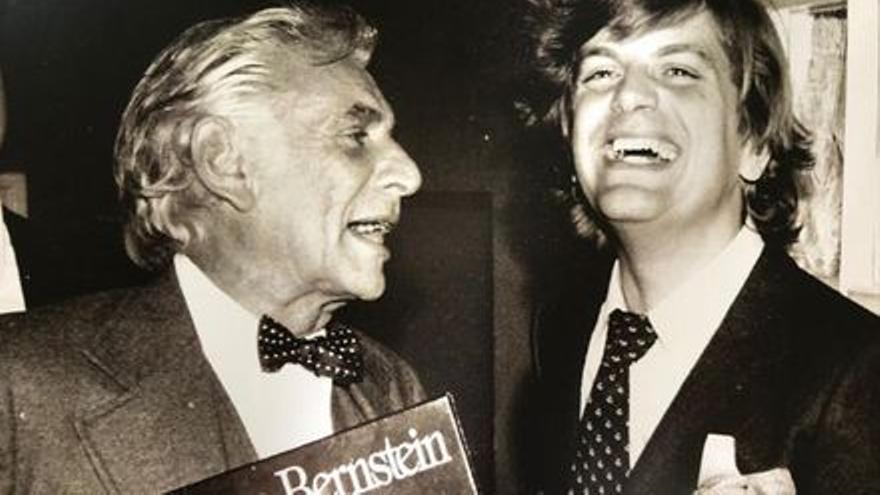 Gran Canaria Espacio Digital presents tomorrow, Wednesday, at 7:00 p.m. at the Cicca, the documentary Leonard Bernstein in Gran Canaria, produced by the aforementioned center belonging to the Ministry of Culture of the Cabildo Gran Canaria and directed by Pedro Schlueter.
The aforementioned 46-minute work, which is directed by Pedro Ruiz Mateos and Domingo Doreste, is based on a script by Schlueter that reflects the relationship that Bernstein maintained with Gran Canaria and with the people who welcomed him, which meant in his creative activity and also the effect that his presence radiated on the island environment. This work was produced in the context of the commemoration of the Leonard Bernstein centenary (2017-2019), coordinated by Juan Márquez Rodríguez.
Bernstein's relationship with Gran Canaria is produced through the pianist and director Justus Frantz, a great animator of the island's musical and cultural life, who has converted his house located in Monte León, in San Bartolomé de Tirajana, instead of meeting for internationally renowned figures. There, Bernstein spent long periods of time and in his idyllic surroundings he was even able to dedicate himself to his tasks as a composer.
Recognized as one of the great icons of 20th century music, the American composer, educator, pianist, conductor and champion of great humanitarian causes, had a full dedication to music, which was his passion and which he wanted to bring everyone closer the public.