The Doctor José Molina Orosa Hospital can now train specialists in Internal Medicine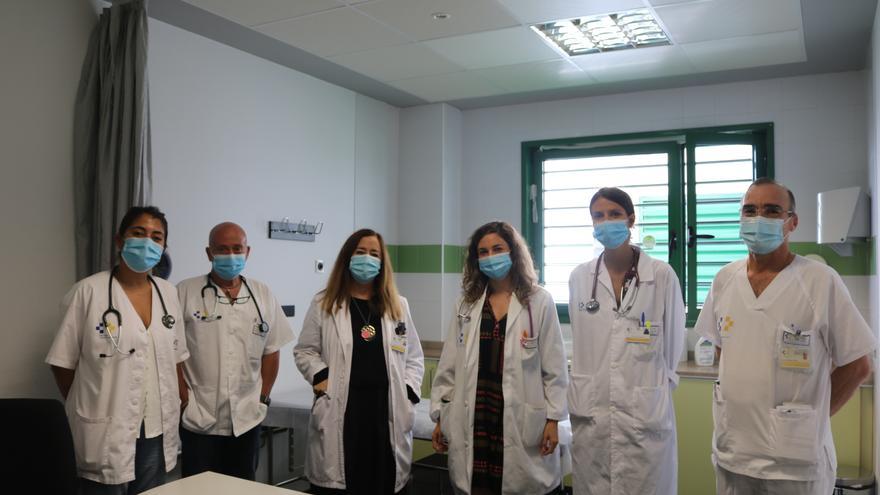 The Hospital Doctor José Molina Orosa, a center attached to the Ministry of Health of the Government of the Canary Islands, has received from the Ministry of Health accreditation to train resident internal physicians (MIR) in the specialty of Internal Medicine. The certification, which was communicated a few days ago to the Hospital, considers the qualification of the center and compliance with the requirements for the training of specialists.
This incorporation expands the teaching units of the center that currently trains resident doctors in the specialties of Family and Community Medicine, Geriatrics, which is carried out in the Insular Hospital, and the specialty of Pediatrics, which has begun to be taught this year . In addition, the Hospital Doctor José Molina Orosa trains resident nurses in the specialties of Family Medicine, Pediatrics and Midwives.
Dr. Covadonga Rodríguez Mangas, head of the Internal Medicine service, celebrates the decision of the Ministry and points out that "the accreditation of teaching for the training of a resident represents an advance for the Internal Medicine service and for the Hospital, because it requires the physicians directly responsible for the training, a supervisory work that entails the effort to implement areas such as research and teaching through publications in medical journals, presentations at conferences, and the inclusion in Investigation work that in hospitals of our level are relegated to the background due to daily clinical practice and care saturation ".
From the leadership of the team, they underline the enormous responsibility that the training of future specialists entails, which also constitutes a challenge for the hospital team that has to make an effort in activities such as the documentation and review of protocols, clinical guides, articles of interest, which undoubtedly contribute to the improvement of the hospital's quality of care.
On the other hand, this accreditation granted by the Ministry makes the service undergo a evaluation external, independent and systematic periodical, which involves a continuous exercise of review of medical practice and a constant update of practical and theoretical knowledge by the responsible physicians
To achieve this accreditation, the Hospital Doctor José Molina Orosa has had to justify compliance with the requirements related to human resources, such as the team of specialists and nurses and of a physical nature, adequate equipment for the development of the specialty, with a number of specific beds for Internal Medicine and other parameters related to healthcare activity and teaching and researcher.
4,300 Internal Medicine consultations during 2019
The Internal Medicine service of the Lanzarote Hospital has 8 doctors, who attended more than 1,600 patients admitted last year with an average stay of 7.5 days, performed more than 4,300 consultations and 207 diagnostic tests.