The dismissal of Antonio David Flores, declared void due to violation of the right to honor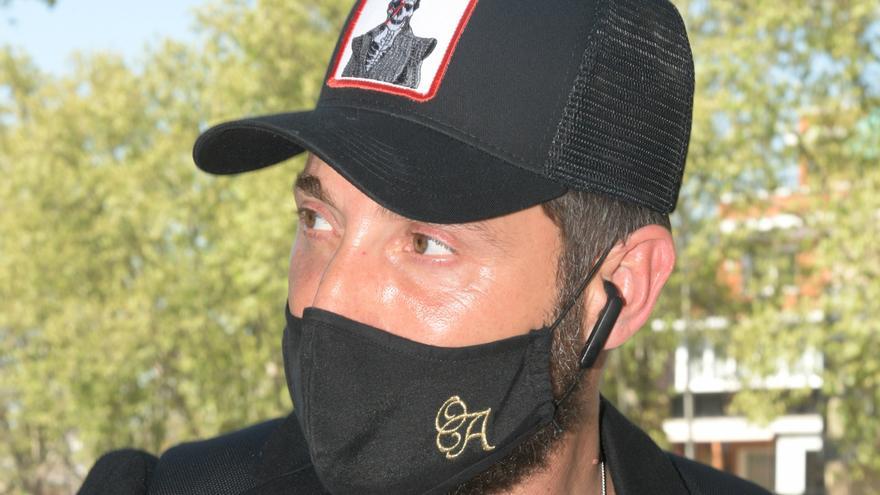 The Social Court number 42 of Madrid has ruled that the dismissal of Antonio David Flores It is "void for violation of his fundamental right to honor", as confirmed to this newspaper by the plaintiff's defense, the Coruña office Talín Ferreiro. The judge considers that the production company for which Antonio David Flores he provided his services, The TV Factory, wanted to get "business revenue" from communicate the dismissal to your worker live, in the program Save me, "reserving the exclusive" and not through a letter of dismissal. La Fábrica de la Tele is the same company that produced the documentary 'Rocío, tell the truth to stay alive', in which, in several episodes, Rocío Carrasco tells her version of the years she spent with her ex-partner and in which she called him an abuser.
The judge understands that, upon learning the content of the documentary, the company could have terminated the employment relationship with Antonio David Flores before and not doing it just the day after the first broadcast and that this movement responds to a strategy "not only to be able to fill the contents prior to the broadcast of the documentary but to guarantee the exclusivity of Antonio David's statements after said issue". The magistrate considers that, "in the face of the loss of said opportunity, as a consequence of the social and media relevance that the first two episodes of the documentary had, the company decided to make a show of his dismissal, even if that happened to violate the right to honor his worker". Despite Carrasco's account, there are no convictions against Antonio David Flores for sexist violence.
In compliance with the sentence, The TV Factory has to pay Flores the salaries that he stopped receiving until the date on which the temporary contract that united the tertullian and the producer, about 32,000 euros, as well as an indemnity of 50,000 euros. for the damages caused by having violated his right to honor, as stated by El Mundo.
Flores' lawyer, Isabel Cruz, had already explained to this newspaper that the way in which the dismissal had been communicated to the worker was not in accordance with the law, since she had learned of a "private matter" at the same time that millions of viewers and anticipated that the procedure would be long, since they wait for the producer to file an appeal.