The digitized, accessible and integrated expense management solution that revolutionizes the Spanish market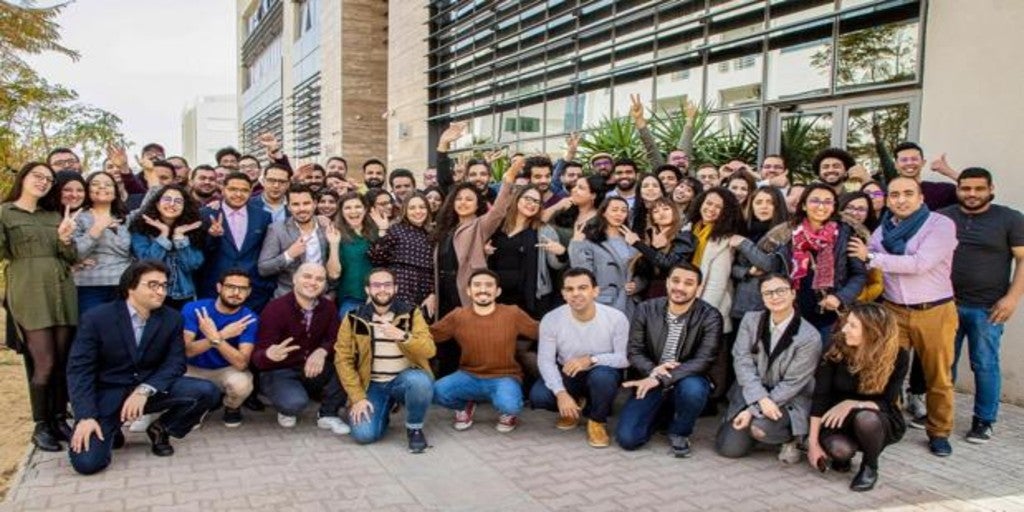 Madrid
Updated:
Keep

Expensya was created more than six years ago, a company that was conceived to make life easier for companies and their workers. If its founders were clear about something, it is that managing the expense reports and all professional expenses of a company is a difficult task and, above all, very tedious for those who have to deal with it. In this sense, the objective of this company is automation and digitization of professional expenses, thus offering much more fluid and agile management processes.
During last year,
Expensya It has experienced a growth of more than 100% and already has a portfolio of more than 5,000 companies from different countries. In the same way, they are expanding their workforce, which already has 140 workers.
One of its strengths that explain its unstoppable growth and that place the company as a benchmark in the professional expense management market is its OCR + (optical character recognition) technology, which ostensibly simplifies the management process. Your users only have to take a photograph of the ticket or receipt, and Expensya technology will take care of scanning and uploading the most important data to the platform. Afterwards, it is enough to verify that these data are correct as a step prior to sending them to the manager for approval and to the accounting department. Management and verification processes have never been so simple and fast.
In addition, Expensya is approved by the Tax Agency as software for the certified digitization of paper invoices, so that the receipts and invoices uploaded to the Expensya platform have the same legal validity as the physical document, in case it is necessary to present them before the Administration.
In these years of experience, the clients of the solution have been able to verify a saving of 80% of the time that they previously spent on manual data entry. In addition to reducing time, you save money. And another of the great advantages is its adaptability, depending on the needs of each company, regardless of its size or the number of licenses they acquire.
Integrations
The platform also offers the possibility of integrating your solution with the ecosystem of programs used by each company. Some of the main ones are SAP, 60dias, Uber or the travel agency Travel Perk. In this sense, the integration of Expensya and BBVA Pivot stands out, who have come together to improve the vision of the companies' treasury. BBVA corporate card users will be able to see their expenses reflected directly on the Expensya platform. The details of this integration will be presented on June 22 at 11 a.m. in a
free webinar organized by Expensya in collaboration with BBVA.
Accessibility
The company continues to work every day to improve the user experience and try to respond to the needs of its customers. One of the great advances in recent months has been the possibility of using this platform by people with visual disabilities, with audio guides that help users to better manage the solution.
Expensya's key features
Automatic expense management: Forget manual data entry. With OCR + technology, it is possible to simplify, digitize and automate the entire process
Optimized payments: virtual payments for each worker, expense and project. Managers can optimize budget control and track the expenses of each worker in real time
Advanced mobility: allows you to manage and validate expenses related to business trips from anywhere, centralizing the data on the platform.
100% integrated: integrates with the entire ecosystem of your company's programs. From payroll programs, human resources and banks, such as BBVA.
Specialized advice: a team of professionals accompanies you during all the phases of implementation of the solution. It also offers assistance in Spanish, English, French and German by mail, telephone and chat.
Business Intelligence: all payments made are consolidated and centralized in interactive dashboards generated by Power BI that allow you to effectively monitor the management of expense reports.
Travel simplification: currency conversion, management of travel authorizations, integration with travel reservation programs, per diems ... Expensya integrates with various operators in the travel and reservations market.
Secure scanning- Stores the data on a certified server. In addition, thanks to the digitization of documents, a ticket digitized by Expensya has the same legal validity as a physical one, since they have the approval of the Tax Agency.
Automated accounting: Automatically generates accounting entries and avoids double data entry. Approved expenses are sent to accounting for approval.
Smart control and validation: speed up the expense validation process: control and validate the expenses recorded in accordance with your company's expense policy
Accessibility: is now available for the visually impaired. ONCE is one of its clients, so accessibility is a priority.