The digital industry, a technological engine for economic recovery in Spain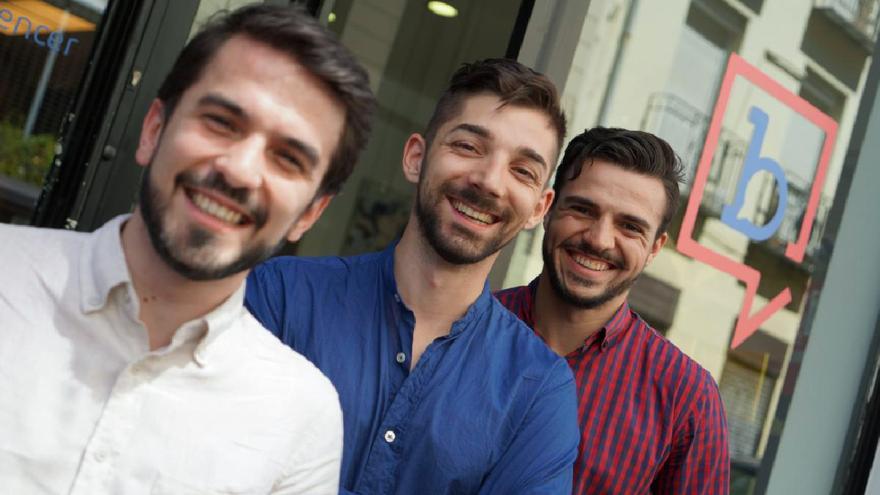 The global crisis derived from the pandemic has meant that what was going to happen in years has landed on the day-to-day life of each and every one of us in months. The urgent need to develop the digital industry and innovate in a sector with great potential requires new infrastructures, digital culture, innovative ideas and private financing instruments that adapt to the needs of a sector that is advancing much faster than any other. The support of national public funds continues to be supported by investment figures in R & D & I that continue to be low, reaching only 1.25% of GDP. European and recovery funds will be a great incentive especially for tractor companies, however, highly innovative and R & D + i-intensive SMEs require other private investment instruments that quickly meet the resource needs to be competitive and implement new digital products.
Added to this panorama is the clear strategy of promoting the digital industry to get out of the crisis and continue to position Spain competitively in the race for digital transformation and the adoption of digital technologies, betting, among others, on Industry 4.0. Although this sector has experienced sustained growth in recent years, and in 2020 it has shown very hopeful resilience and dynamism during the economic crisis generated by the pandemic, investing in innovative companies in the digital sector is a commitment to the technology of the future, digitization and the talent of future generations. For this reason, in 2021 it is necessary to continue betting on innovative and relevant projects in this sector that contribute to Spain leading a competitive sector that promotes economic recovery and lays the foundations of a leading Spain in the sector.
As an agent of the R + D + i ecosystem, Kaudal continues to bet on attracting private resources to relevant projects of industry 4.0 and digitization, and it will be a sector in which a special focus will be placed within the program of calls that the company has launched in March, Orbita.k, to identify impact projects to promote them through Technological Patronage. In the last three years, Kaudal has promoted more than 155 Technological Patronage projects, worth more than 200 million euros. Among the Technological Innovation projects, approximately 18% have been projects for the development of Blockchain technologies, and 32% have been projects aimed at advancing the field of Big Data. Through Technological Patronage – a collaborative private investment instrument based on tax incentives applicable to R + D + i that channels private resources to lost funds towards R + D projects and technological innovation – its aspiration is that entrepreneurs and businessmen can lead carry out your projects in an agile way, accompanied by a close and trusted partner, and with the necessary certainty to tackle innovative projects.
Precisely one of those projects in the digital sector that he has accompanied belongs to Binfluencer. A young company specialized in influencer marketing. In the words of Jesús San Román, founder together with Javier Yuste and Iván Martín de Binfluencer, "the core of what we do is based on the technological development of artificial intelligence that allows us to know the information of all the influencers of the world in advance" . This young businessman also points out that "we know the importance of data today. The influencer marketing industry has been modernized a lot and currently has companies like Binfluencer that puts a lot of focus on the value and potential of data "
Binfluencer's work consists of offering end-to-end services for influencer marketing actions at an international level for large brands and agencies. "Our experience and artificial intelligence technology allow us to measure and optimize all actions to obtain the highest return on investment for our clients," says Jesús San Román.
The project with which Binfluencer is presented thanks to the Technological Patronage instrument, is a new form of evolution of the technology that they had previously been developing, ensuring that "it will allow analyzing the demographics of the audience of influencers in social networks, in video format on platforms such as Instagram, Tik Tok or YouTube ".
"Kaudal has offered us, as young entrepreneurs that we are, agility and certainty. But if we have to highlight something, it is the importance of not having to present any type of guarantee, unlike many other aids that exist today ", says the CEO of Binfluencer, and also emphasizes not only the simplicity of the administrative process, but also the closeness with which the Kaudal team works. "It has been relatively affordable to manage within the team, without adding a management burden for us." His idea regarding the future of the digital industry sector is positive and hopeful, indicating that "digital companies that have managed to cope well with digitization processes are growing faster than in the pre-covid era."
From Binfluencer, they want to continue innovating to develop new projects that achieve a high impact, and they are firm in the idea of ​​continuing to bet on the support of Kaudal and its Technological Patronage tool in order to make them possible.
Orbita-k is a private call program aimed at companies, mainly SMEs and start-ups and private R & D & I entities. The main objective is the identification of R & D & i proposals that are promoted with private resources to contribute to the sustained growth of the research ecosystem in Spain and to the generation of economic and social impact.
If you have a new and innovative project and want to launch yourself in the R & D & I market, contact us and send us your proposal to orbita-k.es and join the orbit.