The difficult journey of students with special needs | Economy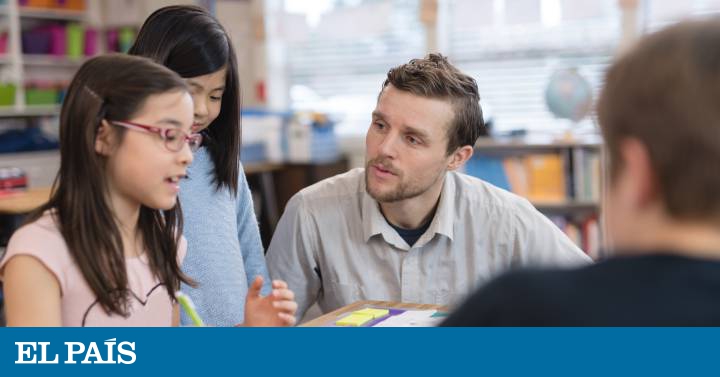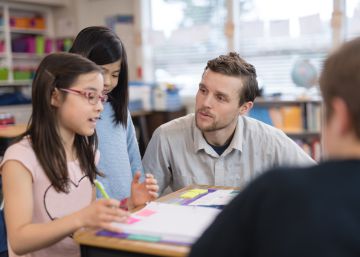 Dyslexia, attention deficit hyperactivity disorders (ADHD), Down syndrome, Autism Spectrum Disorders (ASD), hearing, motor or visual impairments … To talk about special needs in the classroom is to talk about a wide range of students who demand specific support guaranteed both from the United Nations International Convention on the rights of persons with disabilities and from the Spanish Constitution itself, in its article 27, and through specific norms such as General Law on the rights of persons with disabilities and their social inclusion. However, the way in which these rights are observed varies greatly depending on each Autonomous Community and the resources dedicated to it by the different administrations involved.
"Society is not prepared to attend to diversity, and therefore it is very difficult for its educational system to be. There is a very large gap in teacher training … A university professor has a very specific domain of an area of ​​knowledge, but not about didactics, methodology, psychology or anthropology, "says Sonia Escorial, responsible for the Diversity Attention Unit of the European University. According to a recent report of Working Commissions, for example, 72% of students with special needs in the Community of Madrid are neglected due to lack of specialists.
The provision of specific classrooms also changes according to their geographical location: if in Madrid they have to have a therapeutic pedagogy (PT) teacher and an auxiliary technician trained as a social integrator, the Murcia Ministry of Education does not set a specific training for the auxiliary , and must have a PT and a specialist in Hearing and Language (AL).
Unequal support according to age
More than 75% of students with specific educational support needs are in an inclusive environment, according to data from the European Commission. "However, as school stages are being fulfilled, the supports they receive are not enough, and that makes it not a real inclusion, because in the end they spend more time in the specific classroom than in the ordinary one that corresponds to them," he explains. Blanca Sáenz, founder of Abascool, higher education center specialized in autism. This is precisely the most prevalent childhood disorder today, since it affects one in every 100 births, according to European statistics.
Autism, Down syndrome, cerebral palsy … The needs are multiple and it does not seem that your needs become covered. "These are students who need personalized attention, a curricular adaptation and a management of behavioral problems that can favor inclusion in the class," adds Sáenz. An adaptation that includes changes in the objectives and contents of the subjects as well as in their methodology and evaluation, so that they adjust to the specific circumstances of each student. However, the Spanish Strategy in Autism Spectrum Disorders, prepared in 2015, is pending an action plan that has not yet been published.
The main difficulty of students with an ASD has to do with communication and social interaction, on the one hand, and behavioral alterations, on the other. "The ASD is very broad, because even in students with the same diagnosis we will find very different needs, from children who simply are not able to understand the irony, humor or mechanics of a game to others who cannot express what they need, they do not understand what they are told and are not able to perform any action independently ", argues José Alberto Monseco, psychologist and academic director of Abascool. Since the intervention is more effective the earlier and more intensive, the child and primary stages become essential, because they will serve to lay the foundation for what they will learn in the future.
The master's degree offered by this school (a degree from the Complutense University of Madrid aimed at graduates of careers such as Psychology, Teaching, Pedagogy, Logopedia or Psychopedagogy, among others) focuses on Applied Behavior Analysis (ABA). This type of therapy focuses on identifying socially relevant and meaningful behaviors, reinforcing the behaviors that you want to maintain and teaching substitute and socially acceptable behaviors for those that you want to eliminate. Despite being recommended by both the World Health Organization as by the Ministry of Health, Consumption and Social Welfare, are not financed through public coverage. "Therefore, if someone wants to access this type of treatment for their children, they have to pay it out of pocket, something that is very expensive, as it is a personalized treatment," Monseco denounces.
Speech Therapy Support for Down Syndrome
Although, again, each case is different and has its own needs, students with Down syndrome usually require speech therapy support at least in Infant and Primary, since difficulties in speaking correctly make pronunciation and breathing exercises necessary. "In Secondary there is less support, although it is still necessary," says Mateo San Segundo, president Down Spain. "These are students who require that many things adapt to their needs: shorter or slower explanations, that there is more than one teacher in the classroom or that they work in groups, cooperatively, to support each other," he adds.
For San Segundo, these more participatory methodologies not only benefit students with Down syndrome, but also the rest of their classmates, and recognize certain limits in the current system: "The theory of educational inclusion is much more complicated in practice. When you have 25 students as a teacher, two with special needs and three others who may not be, but also need support, it is difficult. But if the school cannot reach everyone, then the education paradigm must be changed, "says San Segundo. "There should be a support teacher in the classroom, and that can be done with a better distribution of time. In many schools they have already changed it, and there are teachers who spend part of their free time helping other teachers. " It is not the child who has to adapt to the center, but vice versa, so that he can adequately develop his abilities while still living with the rest of the students.
Loss of talent in college
"Our education system expels many people who fall outside the norm, so the percentage that arrives at the university is very small. There is a loss of talent, because the system sends them on alternate paths such as FP or specific employment centers, and as a consequence of these barriers cannot access certain types of work that require higher education and not technical ", reflects Escorial. Although the majority of students with special needs who arrive at the European University respond to specific learning disorders such as dyslexia or ADHD, approximately 10% of them are students with ASD or other types of hearing, motor or visual impairment.
"Students with dyslexia often arrive with a certain emotional background, caused by previous experiences of bullying. They have a short-term memory deficit, which is the memory of work, and that many times has not been treated before, "adds Escorial. They find it difficult to memorize the content, and therefore they are taught to study using their brain in a more effective way, often through visual strategies such as concept maps to better assimilate the content.
Students who arrive at the Diversity Attention Unit run by Escorial receive personalized attention that aims to identify not only the needs of each student, through objective and standardized tests, but also what they can contribute. "It's about seeing what we can do to make the subjects more accessible, not only for that person with a specific need, but for all students; that programming is created with everyone in mind. " Before each class, the teacher uploads the necessary documentation to the virtual campus, so that students no longer have to choose between listening to the teacher or taking literal notes, and can focus on taking important and more specific notes. And, finally, they are recommended to ask for didactic tutorials, "where they go with very specific doubts that help them have a more meaningful learning", concludes Escorial.