The different world of Isai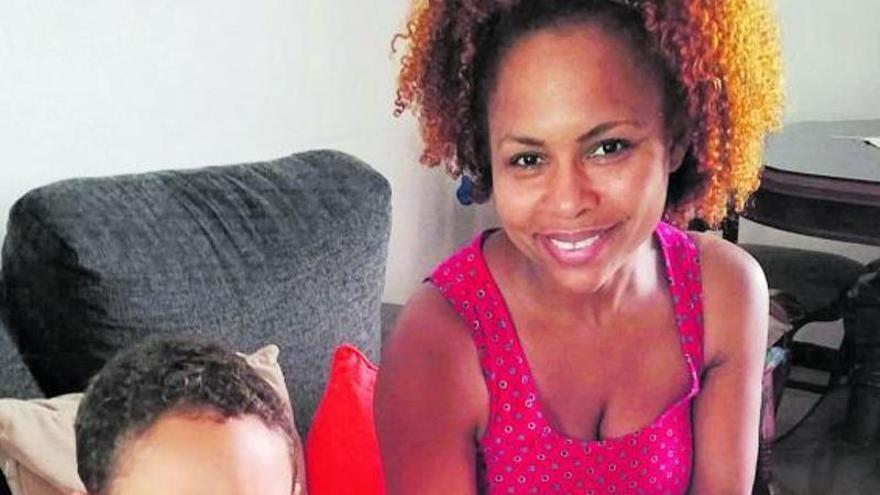 With three years Isai was a boy with a lot to talk about. His thoughts, his feelings and basically everything that was going through his mind snapped without a second thought. Isai was a very perceptive child because one look from his mother was enough to know if she was happy or angry. Isai was also a very intelligent child, with a higher than average IQ, that's why he was able to retain whatever information he saw on television practically instantly. But Isai did not sleep well, it was difficult for him to communicate in a spoken way and, above all, he had many tantrums when something did not go as expected. Such magnitude ended up having their anger that Isai became an uncontrollable child and his mother, Clara Navas, could not explain why.
"I knew that I had not raised him like that, I did not understand what was happening to him," explains the mother of the child who was diagnosed with autism spectrum disorder (ASD) that same year. Without early attention or adequate information, Navas found herself alone in the middle of a maelstrom of misdiagnoses and visits in vain to different specialists. "When I was three years old, I went to Social Security speech therapy but it was very uncomfortable because it got very angry," Navas explains.
Desperate for not finding a solution to her son's sleep and temperament problems, Navas asked her pediatrician for medication, who referred Isai to a psychologist. The psychologist finally told her that she had to find a psychiatrist, who was the one who could prescribe something for her little one. In all that time, the problems increased. "If he was bad, I would get bad and if he saw that I was bad, he would get worse," says the mother. Neither specialist realized that what was happening to Isai did not require medication, but attention.
It was finally a private psychiatrist, "who had recommended me", who told Clara Navas what was happening to her son. "That day I remember that Isai had one of his annoyances, it lasted an hour and a half," says Navas, who at that moment apologized for the child's behavior and left the consultation with a single objective: to learn more about that term than I was listening for the first time.
He Googled "autism spectrum disorder" and what he found caused him a great stupor. "It was traumatic, I suddenly felt very charged," recalls Navas, who points out that it was a very painful moment. "I began to feel anger at all the specialists who during that time had not given me a correct diagnosis," Navas says, who admits that, over time, "I have realized that it was not their fault, they were simply not properly informed" .
With help, the child progresses in his mood swings and at mealtime
And it is that, despite the informative work that has been carried out on ASD, this disorder, which affects 1% of the population in the Canary Islands, continues to be unknown to many people. Last week took place on Autism Day, a neurodevelopmental disorder that affects the nervous system and brain function. Although each person with ASD is different, and that is why we speak of a spectrum, all people with autism share alterations in the socio-communicative area and in behavior patterns. One in every hundred people have ASD, so it is estimated that 450,000 people in Spain have this diagnosis.
The diagnosis
Navas didn't know it then. For her, the diagnosis became the heaviest stone in her backpack, already full of cargo. But on the way, and very shortly after he found out about the diagnosis, he came across the Canarian Association for Autism Spectrum Disorder (Apanate). "I always moved around, and did not know them, but the psychiatrist told me about them when he told me about the diagnosis," says Clara Navas, who at that time had to considerably reduce her contacts abroad so that her son would not undergo a change abrupt ending in a crisis.
He made an appointment and out of nerves, he approached the venue the night before. "I wanted to know where it was so I could get used to the idea," he recalls. The next day he went to the service, where he was referred to a therapist, who would be in charge of evaluating little Isai and giving him a budget. However, the world fell before her feet again when she realized that the date was delayed and she had to get back to work. "I couldn't go the next day, my situation was very complicated, I was alone, I had a job and, meanwhile, I was still very uninformed," she recalls.
With tears still in her eyes and even more despair, she left Apanate broken. But that same night he received an unexpected call. "It was the therapist, he offered to take the papers to my work," says Navas, for whom that gesture was one of the first that showed him that he had chosen well the place where they would take care of his son and would teach him to understand the chaotic world around him. "It's the best thing that could have happened to me."
A happier Isai
From there the evolution has been mutual. Isai is now six years old and has changed a lot. "Now he sleeps through the night, like a champion," explains his mother proudly. And it's not the only thing. During this time he has learned to eat everything, even fruit, even if it is not what he is most passionate about.
"Before I ate only two things and had a lot of problems with the textures of the food or with whether a drop of water fell on the food," says the mother. He has also learned to be a bit more flexible in routines – although he still has a hard time changing a plan soon – to speak better and is currently working on his attention. "They are also teaching him not to think aloud so much," says his mother somewhat smiling, as Isai continues to say the first thing that comes to mind without thinking too much about the consequences.
But if the little one has made progress especially, it is in learning to control his feelings of anger and frustration. "He has advanced a lot in the dogs," explains his mother, who clarifies that he continues to get angry but "is no longer uncontrollable." Clara Navas, without hiding her pride, assures that in this time and thanks to the special support of Apanate's workers, Isai has already managed to advance 70% of everything she needs. "I have hope in God and in the work they are doing with him that he will achieve 100%," he says.
This disorder, which affects 1% of the population in the Islands, is a mystery to many
Isai is now able to understand what is going on around him – thanks to pictograms and other visual stimuli – that he loves to do what others do: go to the park and play soccer and basketball. He is a disciplined child who makes his bed in the morning – something his mother taught him during his quarantine – and his homework in the afternoon – despite the fact that some days he is more eager than others. Isai, in short, has managed to understand what is happening in his world in order to adapt to it. His mother, for her part, who has grown and evolved with him, has learned to understand what happens to her son and to notice the little details. Isai continues to speak up, he is tremendously intelligent and very insightful. But also, now too, he is a happy child.