The DGT works on an 'app' to carry the card and the papers of the car in the mobile | Technology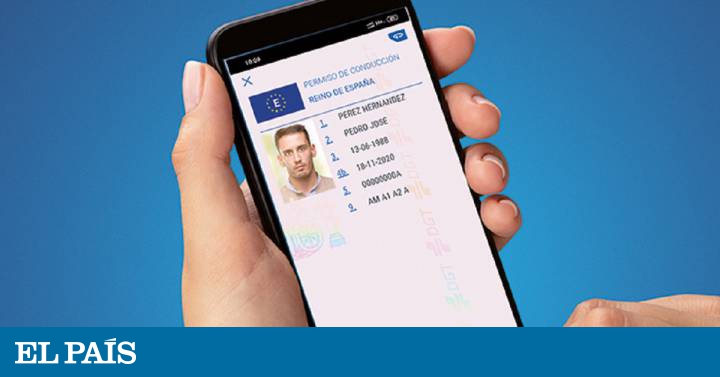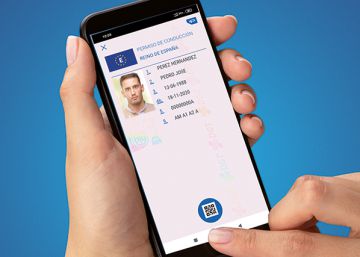 It is likely that leaving the driver's license at home will soon be a problem. The Computing Department of the General Directorate of Traffic (DGT) works on an application that will allow any driver to carry the driving license and the car's papers on the mobile phone in digital format and with full validity, according to the agency in your magazine Traffic and Road Safety of the month of July. With the app, which will be called miDGT, citizens will also be able to access their data, receive notices and news of interest and carry out the main procedures with the DGT.
Currently, when driving it is mandatory to carry the license, the driving license and the technical inspection card of the vehicle. An agent can request them anywhere and at any time and impose sanctions if they are not carried on. For example, if the driver does not carry a driver's license, it is considered a minor offense that can be fined up to 100 euros. But nevertheless, Traffic generally applies a penalty of 10 euros.
But, if the DGT project continues, drivers may choose to dispense with the physical documentation and carry in their smartphone A digital version of it. The application is under development and, for the moment, there is no official release date. It is also unknown if it will be available for both terminals with the iOS operating system and for Android and how this digital driving license will work – if it is enough to show it on the mobile screen or it will be scanned with some type of reader. This newspaper has contacted the DGT, which, for the moment, has not given more details.
It is also unknown to what extent this digital permit will be valid. Currently, the driver's license is accepted as a substitute for the DNI on numerous occasions. For example, it is possible to identify with this physical permission to vote in different elections or catch a flight with origin and destination in Spain. It is still unknown in which cases the digital version in which the DGT works would be accepted.
This measure is another example of how physical documents begin to be replaced by a digital version. This is the case, for example, of credit cards. There are already different services that allow you to pay with your mobile as Apple Pay or Google Pay In Spain, the electronic ID also allows different procedures. For example, it can be used as a travel document or to digitally sign electronic documents. However, it is not yet possible to carry the National Identity Document on your mobile.
New electronic headquarters
The DGT has renewed its digital headquarters in which is all the information of the procedures and services offered to the citizen: fines, card, renewals, registration, payment of fees, prior appointment, points balance, vehicle sales … For example, a user can check what procedures You need to perform to change the address of your driving license. The electronic headquarters also has a virtual assistant that guides the user in the search for answers to different queries.
"We want it to be easy for anyone to find and use our digital services, lose the fear of interacting electronically with the Administration and that we can provide the best user experience from any device," explains Miguel Martín magazine. He is the IT manager of the DGT and argues that the goal of the new electronic headquarters is to offer citizens "a place to go to perform any management quickly and easily."
The user can also consult all their data in the "My DGT" space. For example, if you have a fine that has been notified by edict, where your vehicle is domiciled, what permits you have and when they expire or how many points you have. In addition, with each information requested, the electronic office suggests other procedures that may interest you. For example, if you are looking for information on how to register a vehicle, the page also provides data on how to cancel a previous vehicle, or if you ask if you have fines, it suggests how and where to pay them.
Applications to digitize user documentation
Different companies propose applications to digitize the physical documents that identify users. The French electronics company Thales has launched Gemalto Digital ID Wallet, a platform that can be installed on the mobile and intends that users can combine all official documents such as the DNI, passport, health card or driving license. The final objective is that they are able to "prove their identity digitally and exercise their rights and procedures by accessing their documentation with the press of a button". Google is also developing different tools so that users can carry their ID and their driving license on their mobile, according to the portal specialized in technological news
The same medium indicates that the Mountain View company is likely to try this new function first with its own Pixel devices and then try to convince other manufacturers.
. (tagsToTranslate) dgt (t) work (t) app (t) carry (t) card (t) paper (t) car (t) mobile (t) driver (t) can (t) check (t) data ( t) receive (t) notice (t) perform (t) different (t) procedure (t) application (t) midgt



Source link