The DGT rules out implementing an aptitude test to be able to ride a scooter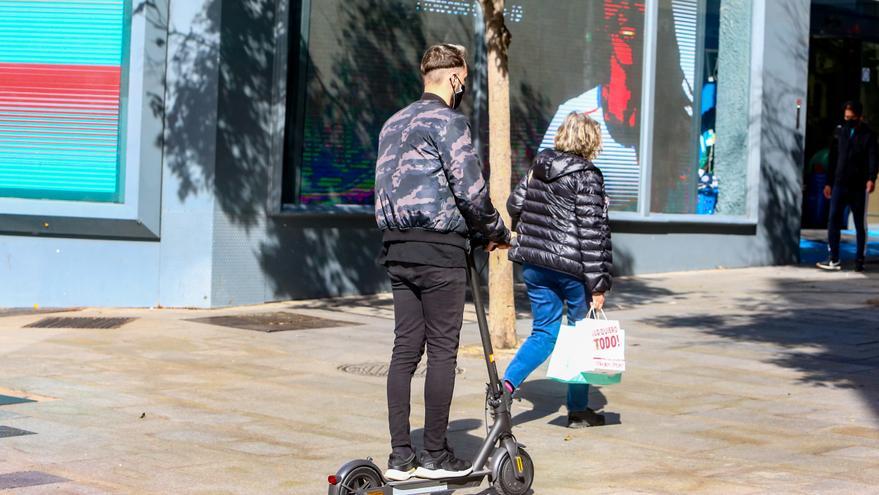 The general director of Traffic, Pere Navarro, has ruled out this Wednesday implementing an aptitude test to be able to ride a scooter in cities, after approving a series of measures, among them, that they will have to comply with the traffic regulations like other vehicles.
"No. We have problems with the ability to examine those who want to get a driving license. Now we only need to get to examine those who want to ride a scooter or bicycle"Navarro answered when asked about this question in an interview in Onda Cero, collected by Europa Press.
In this sense, the Director General of Traffic has highlighted that the new regulation gives scooters the consideration of vehicles, so the highway code is applied to them, like the rest. Thus, the users of scooters will not be able to circulate on the sidewalks, nor under the influence of alcohol or drugs, nor use headphones. The speed is also limited to 25 kilometers per hour.
"This is agreed with all the municipalities," said Pere Navarro, who added that now a debate will be opened on the age to circulate, the use of helmets, lights, vests, or insurance. "That is already another level," he commented.
The director of the General Directorate of Traffic, who moves around the city with a scooter and considers public transport "basic and fundamental" in the big city, has affirmed that in Spain "there are 9.5 million people over 65" who are pedestrians and vote. "They are going to set the mobility agenda," he said, while advancing that this agenda is aimed at eliminating obstacles that pedestrians currently encounter.
Regarding the entry into force of the package of measures approved this Tuesday by the Council of Ministers, Navarro has highlighted that the measure of 30 kilometers per hour on roads with a single lane or a single lane in each direction comes into effect "six months after its publication" since it is necessary to give term to the municipalities so that they adapt the signage to the new situation.
In addition, Navarro recalled that before this new rule is published that the Official State Gazette (BOE) has been applied "for a long time" in some cities and municipalities. Thus, he has clarified that the general rule will be 30 kilometers per hour, but the consistories may raise the limit to 50 kilometers per hour.
In this way, Pere Navarro has emphasized that on this type of road the average speed is approximately 12 kilometers per hour and has added that there is not going to be an increase in traffic congestion. As he added, this measure "aims, in some way, to facilitate the coexistence of the various modes of displacement."
In relation to the reduction from 21 to 18 years of the minimum age to drive trucks or buses without passengers, he assured that it is a standard approved based on "a European directive", which creates "job opportunities for young people" since "drivers are missing" of this type of vehicle.
On the other hand, the Government has agreed to raise from 3 to 6 the points that will be subtracted for driving while holding a mobile phone and from 3 to 4 the points for not using the seat belt, helmet or child restraint system. At this point, Navarro has pointed out that "in the event of any road safety problem" the DGT carries out information, education and awareness actions, but for those who ignore it, sanctions are applied.
"When the points card was introduced in 2006, WhatsApp did not exist," he stressed, while arguing that, since 2006, distractions are the leading cause of fatal accidents. "It was necessary to adapt the sanction to this importance", has settled.