The devastating letter from Ana Obregón to her mother: "I have no tears left"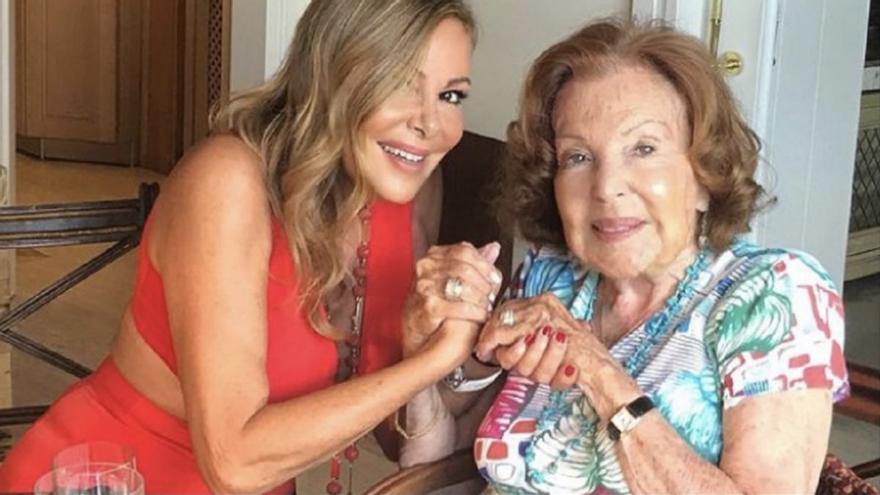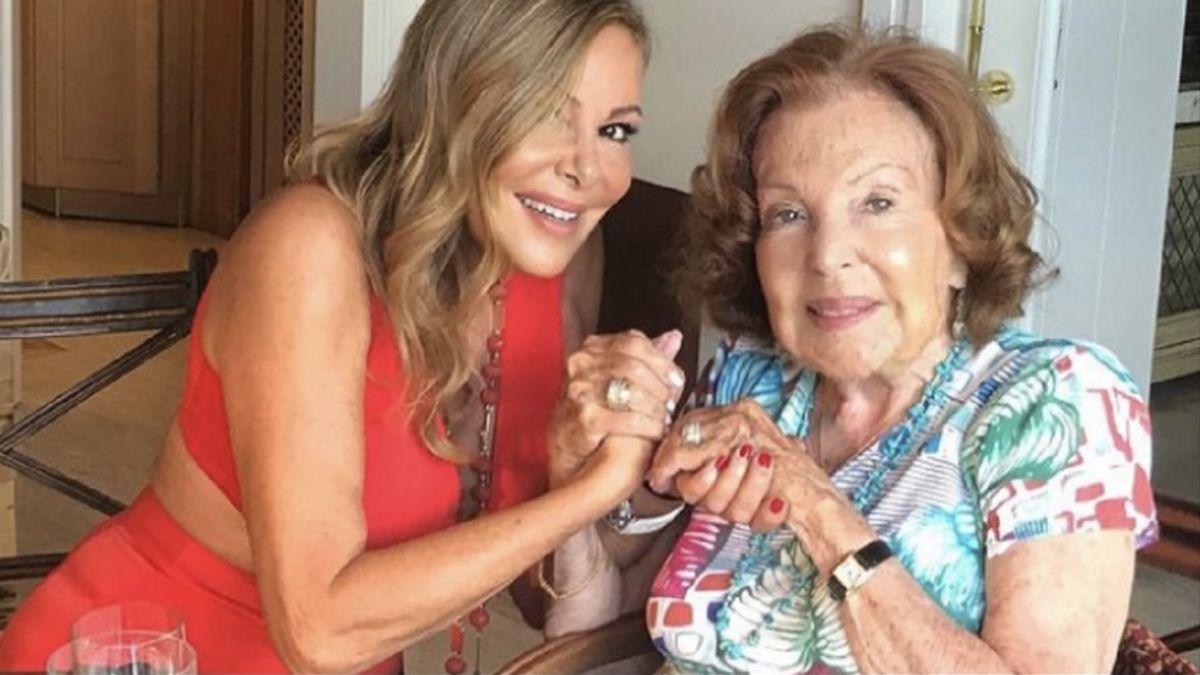 "Today I have sent a bouquet of white peonies to heaven as I always did, with a note of forgiveness." Thus begins the devastating and exciting letter that Ana Obregon He has dedicated it to his mother on the day of his saint and two months after his death at 95 years of age.
The actress, who is in Mallorca with some friends trying to enjoy what she has described as "The second worst summer of my life", He wanted to send his mother a message through his Instagram account to remember his mother with some precious words.
This devastating text joins others that the biologist periodically dedicates to her son, when it is fulfilled one year of his departure and from which he recognizes that he will never recover.
Since her mother left, Ana Obregón has been forced to recompose herself so that her father could receive everything love and affection you need in these tough times.
However, in the letter shared by the presenter, Obregón assures that she has to fool herself "thinking that I still have my best friend holding my hand with that infinite love that only a mother can give."
"Sorry for not having entered into your duel"
The letter Obregón dedicates to his mother is not only a show of love but also, through his lyrics, they exude a certain regret on the part of the actress for not being able to emotionally say goodbye to her mother as she would have liked.
"Sorry Mom for not having entered into your duel yet, but it is that I no longer have tears", The presenter wrote to her mother.
Now, Ana Obregón has decided to go to one of her favorite places in the Spanish geography, to Palma de Mallorca, to disconnect and recover from this hard and gloomy year that she has had to face.